How to Grow Your List and Income in 2017?

I am the co- founder and Developer of the Dollar Wise Network.
Established in 2009. Teaching and supporting my team with
A Step By Step Daily Planner To Follow.
I started to branch out in 2015 Launching my Own Affiliate Programs.
DWSEarner (2015) ABC4Income (2016) Maree Designs (2017)
Now in 2017 I incorporate My On Line Programs to Generate a real income on line.
In order to make a lot of money online you need a product every online marketer needs!
This is and always will be an absolutely bestseller!
All Upgrades come with an E Book Plus Community Magazine.
Join Our Co-op and start climbing the Leadership Step Ladder. 50%-80% Commissions.
My story is this …
Nothing to something within 2 years.
I live in Christchurch New Zealand.
Success did not happen over night.
I started with GDI way back in 2009.
I Reinvesting half my earnings.
Grabbing upgrades with one to two new sites monthly. Building my Sales Funnel.
Now listed at Maree Designs.
BE sure to sign up to our Down line programs listed.
YOUR DWSEarner team will duplicate the same system.
Start Building numerous client bases with different income resources.
My Goal and Mission for 2017.
Is to supply a great Network, showing my team had to avoid all the scams and false hype on line.
Start with Joining our Maree Designs Co-op receiving spill over and payza commissions monthly.
Bonus if with SFI you earn commissions from all your team spending.
Lets all prosper in 2017.
Start with listening to this short video. How I have built my SFI down line to over 18,000 combined PSA and CSA Members. Using my Maree Designs Dollar Wise Network.
  Wow! Maree your highly recommended, researched, System Platform Strategy is a winning formula that anyone can emulate. There is simply no excuse not to use this well thought out, and carefully constructed program 100%.<br /> Attracting ongoing new traffic, through your filtration funnel is so well designed for Team building, producing S.F.I. Team leaders, who in turn train their downline by them showing their example, while earning a residual income, thus securing their own future, and their loved one's & family's future prosperity, and healthy lifestyle for the rest of their lives.
No matter what the universe throws at you.
We are the masters of our own destiny.
What I offer is all the knowledge I have gained in the past eight years.
How to avoid all the scams and false hype on line.
I have done all the donkey work for you.
Simple 5 step plan to follow.
If with SFI Start there.
Turn all red tabs green check the forum for updates etc.
The whole idea is members buy t credits spending t credits etc.
Lock into our Co-ops for SFI Via the E-book package.
Maree designs via the web traffic package.
5… Check in to our face book Groups and pages for updates and individual competitions..
Give the pages a like. I update them often.
Most important go and add your Id's at the down line builder program at Maree Designs.
I work from this page daily promoting three core programs.
Register free for my boot camp training and updates.
http://www.trafficwave.net/lcp/sfipays/dwsearner
Join our Private Co-op purchase at Fiverr.
https://www.fiverr.com/dwsearner/online-blue-print-with-e-books
Purchase Gig 3. You earn 30%commissions from any of your down line at DWSEarner locking in Paid into your Payza account monthly Via Maree Designs.
Bonus if with our SFI team receive random spill over with the big O.
Receive random spill over at DWSEarner and Maree Designs.
Admin allocates the members at the end of each month.
Once purchased.  Send in a support ticket with Id for Maree Designs DWSEarner and if in My SFI Group your SFI Id.
NO MATTER WHAT YOU DO, at least half of your affiliates will NOT become successful.
ALL WE CAN DO IS GIVE PEOPLE A TRACK TO RUN ON. WE CANNOT,
HOWEVER, DRAG THEM ACROSS THE FINISH LINE!! They have to want it.
GDI was My very first affiliate program I joined in 2009. One link generates numerous different Income Resources as your team Duplicate the same system on signing up.
http://www.freedom.ws/kiwitalk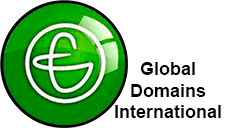 Members Reviews…
https://dollarwiseblog.com/dwsearner-members-reviews/
U Tube Video's For Setting Up Advertising At Maree Designs And DWSEarner.
Subscribe Free to our New U Tube Channel. Our Goal 100 Subscribers.
https://www.youtube.com/user/Dollarwise1
  Do not be lured away by emails full of hype and false promises.
Example of an email I received
Black Friday 6000 clicks and 1500 I only have 6 left..  ONLY $300.00
I receive 100's of emails daily. I do not even bother to open them.
I just send them to my spam folder at G Mail. Keeping my Inbox smooth and clean.
This is a  great post I received from my up line sponsor George at Traffic Wave..
$900.00 your first day!!
Just get three and it is free….
No recruiting No Sales….
Paid every day…
Watch your Pay pal fill up…
LIES LIES LIES
Explain to me how any business can pay you if you do not make sales?
Maree is always on the look out for interesting articles to add to her Community Magazine.
Be sure to send her an email with photo's introducing yourself. Letting us know about where you live etc.