How to Grow Your List and Income in 2017?

I am the co- founder and Developer of the Dollar Wise Network.
DWSEarner (2015) ABC4Income (2016) Maree Designs (2017)
Now in 2017 I incorporate My On Line Programs to Generate a real income on line.
In order to make a lot of money online you need a product every online marketer needs!  This is and always will be an absolutely bestseller!
All Upgrades come with an E Book Plus Community Magazine.
Join Our Co-op and start climbing the Leadership Step Ladder at Maree Designs.
No matter what the universe throws at you.
We are the masters of our own destiny.
What I offer is all the knowledge I have gained in the past eight years.
How to avoid all the scams and false hype on line.
I have done all the donkey work for you.
Most important go and add your Id's at the down line builder program at Maree Designs.
I work from this page daily promoting three core programs.
Register free for my boot camp training and updates.
http://www.trafficwave.net/lcp/sfipays/dwsearner
Daily we all gather at DWSEarner. Brain Storming Via The Surf Chat Bar.
Join our Network today… 
GDI was My very first affiliate program I joined in 2009. One link generates numerous different Income Resources as your team Duplicate the same system on signing up.
http://www.freedom.ws/kiwitalk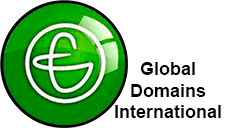 Members Reviews…
https://dollarwiseblog.com/dwsearner-members-reviews/
U Tube Channel be sure to subscribe FREE.

https://www.youtube.com/user/Dollarwise1
  Do not be lured away by emails full of hype and false promises.
Example of an email I received
Black Friday 6000 clicks and 1500 I only have 6 left..  ONLY $300.00
I receive 100's of emails daily. I do not even bother to open them.
I just send them to my spam folder at G Mail. Keeping my Inbox smooth and clean.
This is a  great post I received from my up line sponsor George at Traffic Wave..
$900.00 your first day!!
Just get three and it is free….
No recruiting No Sales….
Paid every day…
Watch your Pay pal fill up…
LIES LIES LIES
Explain to me how any business can pay you if you do not make sales?
Click at the right and start to read some of my training articles.