Invest in your Future.
Creating Future Team Leaders For Any Business you wish to expand.

How to Grow Your List and Income in 2017?

I am the co- founder and Developer of the Dollar Wise Network.
Established in 2009. Teaching and supporting my team with
A Step By Step Daily Planner To Follow.
I started to branch out in 2015 Launching my Own Affiliate Programs.
DWSEarner (2015) ABC4Income (2016) Maree Designs (2017)
                 Our Members incorporate my Blue Print, generating a real income online.

Be sure to listen to the video's before
starting your On Line Journey!

I Use the LFMTE Script at DWSEarner for the Promo Code plugin. Unique Tool plugins. Surf Chat Bar.

  Instead of flicking here there and every where.

Before you know it you are spending hundreds of dollars monthly.  Thousands yearly with very little results.  Be sure to put my blue print into play.  Start generating a real income on line the RIGHT WAY.
Full support to succeed with our Dollar Wise Network Program.

Team Support via the Surf Chat Bar at DWSEarner.

Training to earn your GDI Bonus.
Sales generating leads program listed at our down line builder at Maree Designs.

Power of THREE Guaranteed Spill over. Teaming Maree Designs GDI and Traffic Wave.

Newbies Confused…  Bonus E Book!  When you purchase this package Via My ECA Store… Send in a support ticket at DWSEarner requesting which E Book YOU Wish To Receive. Plus Bonus Upgrade at DWSEarner.  https://www.tripleclicks.com/detail.php?item=235841
The beauty is you will earn SFI Commissions from all your SFI Down line purchases as well…

No matter what the universe throws at you.
We are the masters of our own destiny.
What I offer is all the knowledge I have gained in the past eight years.
How to avoid all the scams and false hype on line.
I have done all the donkey work for you.
Feel Free To duplicate my Page. Changing my links to any core business you wish to expand.
Newbies struggling I charge a one off fee of $28.00 to design your page.
I found to often I was doing it free.
Then discovered the member had given up before even starting. Wasting my time and energy.  I duplicate my site changing my links to yours.
Pay My PayZa Account.   Email mb5681@gmail.com
Maree Wells  Subject heading  Maree Designs Item MDesigns SP1GDI
2….  Join Traffic Wave.
Here is where you can design all your Splash Pages Capturing email addresses.
Giving you your very own referral library for SFI. Or any core business.

Feel Free To duplicate my individual articles as you start to receive them.
Newbies struggling I charge a one off fee of $28.00 to design each individual campaign.
I found to often I was doing it free.
Then discovered the member had given up before even starting. Wasting my time and energy.
Pay My PayZa Account.   Email mb5681@gmail.com
Maree Wells  Subject heading   Maree Designs Item MDesigns SP2TWSP
3…   Join our community at my Traffic Exchange DWSEarner.
• Maree Designs Members Use DWSEarner as an advertising porthole plus a Communication Network.
•  Using the Chat Bar to introduce New Product Listings.
•  Maree Designs Sponsors the Raffle Monthly and the Pick A Block Prizes.
•  Members that have locked in to Maree Designs Co-op have their DWSEarner Cash Tokens transferred into PayZa Cash Paid monthly with Maree Designs Commissions.
•  Check DWSEarner Surf Chat, for when Maree Logs in giving away Random Members at Chat that are with our Maree Designs Co-op Random Payza Cash.
Last!  Be sure to go and add your favorite triple click products and ECA Stores at my One Stop shopping and selling Zone.
http://www.mareedesigns.com/index2.php?r=adminsite
My team duplicate the same system, building a huge client base at SFI.
I started in 2013, building my client base.  NOW I am a Gold Team Leader.
Just imagine if every member purchased T Credit Packages at SFI.
Every member would "instantly" have 10+ upgraded referrals, a huge down line, and we would
"ALL" be making some serious monthly income from Our SFI Family!
"You can have anything you want in life if you will help enough other people get what they want." ~ Zig Ziglar
"A leader's job is to look into the future and see the organization not as it is, but as it can become." –Unknown
"Outstanding leaders go out of their way to boost the self-esteem of their personnel.
If people believe in themselves it is amazing at what they can accomplish." –Sam Walton
NO MATTER WHAT YOU DO, at least half of your affiliates will NOT become successful.
ALL WE CAN DO IS GIVE PEOPLE A TRACK TO RUN ON. WE CANNOT, HOWEVER, DRAG THEM ACROSS THE FINISH LINE!! They have to want it.
Maree Designs Daily 5 Step Planner
  Click Edit my Profile and add your Payza email to receive commissions.
Click Affiliate Tools.  Use these links to blast at all the down line builder sites.
Log in daily Click View Adds & Surf Sites.  In To Win Daily For Participation.
Daily Click Set up Advertising and send a tweet and face book post.
Allocate credits to advertising before logging out.
  Select Upgrade. Something to suit Every One's Budget Starting at $8.95 per Month.
Maree Designs co-op Shares, Monthly E Book, Community Magazine + Advertising Package.  Random Spill Over As Members Lock in.
Bonus E-Book Re-seller Subscription. Plus Upgrade At DWSEarner to blast promoting.
Start Climbing The Leader ship Ladder earning 30% – 80% Commissions.
  Maree Designs Incorporates her three Networks. Fab Prize Giveaways.
• Maree Designs Sponsors DWSEarner Promo Codes for random Prizes.
• Maree Designs One Stop Work Station, Unique Plug Ins to blast promoting.
• Kiwi's Enter to Win Mystery Parcels in the post..
• Daily participate at DWSEarner and ABC4Income..
  All the tools required at the one location!
•  U Tube Video Library for Newbies… Word Press Training Articles.
•  Add Custom Tracking Codes to referral links to see where referrals are generated.
• Pre-Written Text and Solo Adds & Designed Banner's Promotional Tools.
• Social Share Buttons. Face Book Groups. Redeem Gifts offered by Members.
  Set up Down Line Builder. You do not want to be passing up your referrals to your sponsor, simply because you forgot to fill in your Id's.
GDI was My very first affiliate program I joined in 2009. One link generates numerous different Income Resources as your team Duplicate the same system on signing up.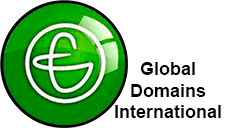 Members Reviews…
https://dollarwiseblog.com/dwsearner-members-reviews/
U Tube Video's For Setting Up Advertising At Maree Designs And DWSEarner.
Subscribe Free to our New U Tube Channel. Our Goal 100 Subscribers.
https://www.youtube.com/user/Dollarwise1
  Do not be lured away by emails full of hype and false promises.
Example of an email I received
Black Friday 6000 clicks and 1500 I only have 6 left..  ONLY $300.00
I receive 100's of emails daily. I do not even bother to open them.
I just send them to my spam folder at G Mail. Keeping my Inbox smooth and clean.
Face Book Groups.
I check my face book groups. Writing posts. Accepting connections etc.
http://www.facebook.com/mareedesignscoop
https://www.facebook.com/groups/DWSEarnerShopping/
This is a  great post I received from my up line sponsor George at Traffic Wave..
$900.00 your first day!!
Just get three and it is free….
No recruiting No Sales….
Paid every day…
Watch your Pay pal fill up…
LIES LIES LIES
Explain to me how any business can pay you if you do not make sales??
Start Daily at Maree Designs.
Check the Surf Chat Bar at DWSEarner for Updates. 
View the Down Line Builder Sales Funnel at Maree Designs. 
Maree logs in here working from the page DAILY. 
Clicking 1 to 3 sites . Surfing then Promoting Maree Designs.
She is like your personal watch dog, when I site begins to stop producing results, she removes them.  Keeping the Down line builder sites up to date.
Maree is always on the look out for interesting articles to add to her Community Magazine.
Be sure to send her an email with photo's introducing yourself. Letting us know about where you live etc.