The Internet lifestyle is a great way to generate a real income on-line daily.
Setting up your Dollar Wise Network.
Meet Maree Admin Maree Designs DWSEarner ABC4Income.
Maree designs store owner..
https://plus.google.com/112112990294732642575/posts
Affiliate marketing is the "job" of the future that's here TODAY.
Why join Copy Cat Programs When you can join the Original Work from home program.  Proven and Paying Maree for years.
To often Maree sees Members promoting copy cat sites that have just duplicated her system.   All she can do is show you the plan she follows daily.
The next step is up to each individual to put the plan into play.
This will determine your Cash And Success all year round.
The Key is to have an Active Up Line Sponsor. Which most of these sites LACK.
  Members Reviews.
Hello My name is Laverne Christian.
I have dibbled and dabbled with online marketing for quite a while with little to no success.
I left online marketing in 2007 to have major surgery.
I returned to online marketing in 2016, joining SFI.
I was blessed with Maree Wells as a sponsor, this was a Godsend.
Maree is teaching me how to succeed in online marketing.
When Maree started DWSEarner, I was one of the first to sign up (actually I was the 9th person).
Since joining DWSE I have received monthly commissions, referrals.
I have learned how to promote my online business for profit.
My SFI business has flourished under the guidance of Maree.
The programs I promote are DWSearner,GDI, and ABC4Income.
Abc4Income is where our down line builder is housed, this is where you would duplicate your sponsor step and join the programs in our down line builder.
After working with Maree, almost a year, learning all I could the unthinkable happened I had to have another major surgery.
I let Maree know what I was dealing with she told me to take care of myself and she would take care of my DWSearner, ABC4Income and SFI accounts, all she wanted me to do was take care of myself and get well.
Imagine my shock, here was someone busy to say the least willing to keep me active in all my accounts.
Since joining Maree, I knew she had a good spirit, but her actions, (keeping both DWSearner and ABC4Income active, communicating with my SFI team) during my hospitalization and my recovery were phenomenal.
I feel Maree went above and beyond what any average Sponsor would have done, her support was awesome.
Not only was I supported and cared for by Maree, the whole DWSEarner team was there for me supporting me all the way, they are great group of people whom I admire and respect, you can not find a better bunch.
Maree, added an affiliate program to her Maree Design Store with auto pilot promoting and team building.
Maree's goal for 2017 is to supply a great traffic exchange, rewarding members of Maree design and DWSearner members for participation and shopping, supplying a one stop shopping zone at DWSearner.
I know we have all read a lot of hyped up claims on the internet about all the money you can make, but believe me
Maree Design Club/DWSEarner are the real deal.
No I am not rich , but I have been paid more commissions and receive more referrals under these programs than I have in any other program online.
Maree has a plan in place where we all can prosper in 2017.
If you are looking for a place to :
.earn some money
.build your team
.promote and build your online business
.promote your online store
.work with a Great Team of people
Join us at DWSearner
Join Us Let us all Prosper in 2017.
  Wow! Maree your highly recommended, researched, System Platform Strategy is a winning formula that anyone can emulate. There is simply no excuse not to use this well thought out, and carefully constructed program 100%.<br /> Attracting ongoing new traffic, through your filtration funnel is so well designed for Team building, producing S.F.I. Team leaders, who in turn train their downline by them showing their example, while earning a residual income, thus securing their own future, and their loved one's & family's future prosperity, and healthy lifestyle for the rest of their lives.
Joseph Doyle

You are so welcome Maree, your honesty and integrity knows no bounds. This speaks volumes in itself, your caring attitude is infectious, and is reflected in your thriving business. To your continued Awesome success, and congratulations on your recent nuptials. Wishing you both long life and happiness together. Wow! You will have to visit us here on Eireann's green shores (Ireland) real soon.You well be as welcome as all the flowers in May.

I Say! Kindest regards always. Joseph
I just wanted to say a huge THANK YOU for all your support and leadership you've shown to me since we started working together.
The DWS Earner Co-op is one of the best things I could have found on the Internet.
I was working and building my team at SFI, but it wasn't going anywhere.
Since I implemented your system and followed the DWS Earner plan, I have had nothing but active affiliates and commissions coming in from multiple sources!!!
Awesume as you would say!!!
Glynis
It is great to work with someone that is so dedicated to help others.
It is also fantastic to see an exchange were things are happening and were you do really earn money.
But working with Maree these past few months has been the best experience online for me.
Thank you Maree.
Hi Maree
Wishing you a Happy New Year with the hope that you will have many blessings in the year to come.
Out with the old, in with the new: may you be happy the whole year through. Happy New Year!
As I think about our friendship and how happy it has made me, I want to wish you happiness in the year to come
Thank you for being a friend even though you so far. Thank you for being there when I needed your help, You are a gem. May you have the biggest, happiest and craziest celebration of New Year
Thank you , you are the best.
Glynis.
Dear Maree,
I am so glad I stumbled across your advert at triple clicks it was your advertising for build it Big that caught my eye.
While reading through your site I noticed your Team building Packages.
I myself had been jumping around like a rabbit joining up here there and everywhere getting ripped off losing a lot of money.
Reading through your website and your testaments, I identified myself the same as what you were all saying. So I joined up with Dwsearner after my first week there talking and e-mailing to Maree  I am now 100% behind everything Maree promotes and does. I got my first pay ever from following Maree and duplicating everything she does.
Thank you for all the opportunities you have opened up for me and every other Joe Boggs.
Mary Hati.
Sandra Tibble.
Also the face cream is delish. I love it, love it, love it. From SFI no doubt?
Sandra Tibble.
Maree, the top is gorgeous. I will be wearing it on Christmas Day I have decided as very well made and fits purfect!!
Welcome.Let Me Introduce My Self
My Name Is Walter Reid
I am Retired Now I Have a Few Income Streams
Cause I Joined DWSearner Cause Of the Owner
Maree Wells Most Honest Person In My Book
Look Her Up In Face Book
My Income Streams 1-Maree Design Santa Club
2-Strong Future International
3-Global Domains
4-ABC4Income
5-DWSearner
You Want Information About My Income Streams Please ask me.
Great to see an exchange that actually delivers on their promises.
Thanks Maree for building a surfers site !!!
Rob Johnston
Dear Maree.  Thank you for teaching me how to participate with SFI especially when I am not in your SFI down line.
Pretty amazing that some one as successful as you and this ultra busy took the time and look at all the good that was achieved by you.
I spend time — three times looking at your ws/DWSearner  – I was extremely impressed – what I thought was a great idea was the " Anyone can do this " — I think there is a big market of people that are newbies – but also it encourages everyone – no matter where they start -since you start at the beginning –
" Anyone can do this" is a great confidence builder for a big market of those that are newbies or those lost in the huge Internet world with numerous sites, many not legit – really liked it !
Mary Ellen.
Read One of my SFI Teams Review Below.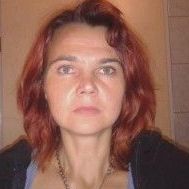 This is the best money-making opportunity I've seen.
I have been involved in the network marketing for 5 years now.
Maree is opened doors for me to networking.
With her help I really do something good in my life.
I am happy that she is my sponsor and mentor with SFI and Now DWSEarner.
I CAN TELL YOU WITH MAREE AT OUR SIDE WE REALLY MAKE MONEY
hay
I  reached 3000 ticket in dwsw  wow.
I just  love working at  dws. everything I do dws I am rewarded.  Hw great is that.
Maree is no.1.
I can not describe in words how great ful I am to be part of Maree team.
She always help,guide and motivate me.
maree is the best support,leader and friend.
With her support I also achieved Bronze Team Leader this month at SFI.
thank you
elizabeta
I love reading these responses at the surf chat at DWSEarner..
Thank you Maree. I used your advice and I reached BTL level. Thank you!
Home success pro.  Happy Team Emails I receive.

Hi Maree,
I am so happy with this refund. I got my 3rd sign up today –day 31
I promoted many places since Christmas..using RT at IBO etc..
Archie.
"Matthias B. Klein  Says"
A damn good Splash Page…
I've seen 100s of Pages promoting GDI;
THIS one is the best and they finally got me…
Feb 24, 2016

Great Testimional at Linketon.
"Maree is an Expert in her field of work. Her knowledge of working Online is superb.
An excellent person to boot! She is well versed in all avenue of Marketing.
I highly recommand connecting with her as the value of her advice is PRICELESS! "
Thanks, Wesley
PSA Rating Comments!  Just a few to show members.
Ben Farfan
California, US     Thu. Feb. 16th, 2:17 pm
SFI Affiliate since: 10/02/2016
Keycode: 7766
Primary Language: English

Currently competing for championship.
228 days remaining.
LaVerne Christian
Illinois, US     Thu. Feb. 16th, 2:17 pm
Maree is an exceptional Sponsor, she always provide her team with helpful information, she is constantly in touch with her team. One of my goals is to become a leader just like Maree, she is WONDERFUL!
SFI Affiliate since: 06/16/2015
Keycode: 6646
Primary Language: English
elizabeta ramsak
Slovenia     Thu. Feb. 16th, 2:17 pmSFI Affiliate since: 12/10/2016
Keycode: 2886
Primary Language: Other
CSA Rating Comments! Just a few to show members.

Maria Irena Zamora
SFI Affiliate since: 04/11/2015
Keycode: 0
Primary Language: Other
gifty tetteh
NigeriaSFI Affiliate since: 11/27/2016
Keycode: 1103
Primary Language: English
very helpful
Ibolya Kalman
Florida, USSFI Affiliate since: 10/18/2012
Keycode: 0
Primary Language: English