Did you know that one of the most popular things to do online today is play games?
It's a fact. A recent study found that 44 percent of the world's online population are gamers. And it is estimated that over one BILLION people worldwide play online games on a regular basis–with more than 100 million playing DAILY!
WOW!! Now that's a marketplace worth being a part of!  And as an SFI affiliate, you are automatically positioned to profit from online gaming–through our game division at Triple Clicks–better known as Eager Zebra.
Fill Instructions!  Have open in a second browser window for reference.
I always say instead of flicking here there and everywhere.
Wasting hundreds of dollars monthly, Thousands yearly. 
Instead invest in a program where you earn Via all your team playing and winning. 
Buying T Credit Packages for hours of entertainment.
Proven and Paying me since 2013.
BEST TIP!
I went and cancelled a lot of upgrades with other sites that were producing very little results. Now I am saving from not paying and instead investing in T Credits.
Playing daily. Winning MRP Points and T Credits which I use to purchase products Via ECA Stores. Win Win Situation. My Upline sponsor is happy as he earns from all my investments. PLUS I earn from my down line and they earn from their downline.
SFI and Triple Clicks The Original Work From Home Program.
Others try to duplicate but disappear into the night within a few short months.
EAGER ZEBRA GAMES
Check out Triple Clicks game division, Eager Zebra. Try your luck and test your skills in several different, fun games. Win prizes, TCredits, badges, MRP, and more! PLUS pick up VP for EVERY TCredit you spend on EZ games!
EZ Games include:
* Grandmaster Poker–Put together the 3 best simultaneous poker hands you can.
* Zackjack–Put together 3 hands of cards, each equaling 21 points (a "Zackjack")
* Uber-Picks–Pick winning teams in your favorite pro sports.
* Card King–Predict whether the next card dealt be higher or lower than the last.
* Gold Streak–Build a streak of correctly-answered survey questions.
* Knockout Trivia–Outlast your fellow players answering trivia questions.
* Time Machine–Correctly predict the answer to a coming event.
See the Eager Zebra games index at:
http://www.tripleclicks.com/indexContests.php
To enter an EZ game, just click one of the "PLAY!" buttons.
PLUS…when you play any Eager Zebra game, you get a free entry in today's Daily Crown drawing for a chance to win a share of over $1,700 in prizes! No purchase necessary.
<><><><><><><><><><><><>
Promote EZ games to your friends and family!
Learn more…just click the Eager Zebra tab at the following page:
https://www.sfimg.com/LaunchPad/Lesson?id=51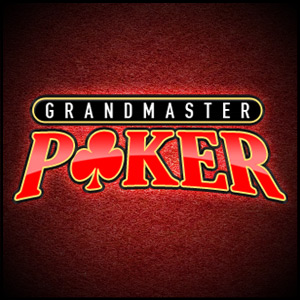 Join my League.
http://gotclicks2.com/u5mWND8HA
League Password: XvBdPS
Make sure at the start of each week to make it Prime to enter League Competitions.
More instructions can be found here.
https://news.sfimg.com/2017/02/21/new-eager-zebra-game-grandmaster-poker/
How I play! Matches and moves can only be purchased in between games.
Flames are the Matches.
Fill all three hands with only 3-4 cards to begin with.  Then start to match and move.
Click Move Card! YOU will see the cards you have in the three groups.Click the card you wish to move. IT WILL appear click the hand you wish to move it to .
OR click the flame to remove the card from the game and select a NEW CARD.
Banner Link to promote. Change my SFI ID to yours.
https://www.tripleclicks.com/11189449
http://sfibanners.csidn.com/banner563.png
New League Created!
Awesome! You are now the official commissioner of the Grand master Poker league, EarnOnLine.
Check out your new, customized league website now at:
https://www.tripleclicks.com/games/League?id=30805
Let the games begin! How to Play Poker.
In Grandmaster Poker, you'll attempt to put together the three best simultaneous POKER HANDS
HERE'S HOW TO PLAY:
At the start of a game, you will be dealt three random cards from a standard 52-card deck. Each of these three cards will represent the start of three separate hands. You will now begin drawing cards, one at a time, from the deck.
Each time you draw a card, you have the option of placing it on any of your three hands (click one of the three "arrow" buttons to choose which hand you want to place your card on) until the hand is full (5 cards maximum per hand).  Again, your objective is to build the three Best Poker Hands  you can.
For each Poker hand you build, "Prize Points" (points for earning recognition and prizes) are awarded*  as follows:
For a hand with one pair, you'll earn 100 bonus Prize Points
Pair is two cards of the same value. EG 2×10 2xking 2×8 etc.
For a hand with two pair , you'll earn 250 bonus Prize Points
For a hand with three of a kind  you'll earn 350 bonus Prize Points
Three of a kind are three cards of the same value. EG 3×2  3xkings.
For a hand consisting of a straight , you'll earn 400 bonus Prize Points.
A Straight is 5 cards in a row. EG 10 9 8 7 6.  OR King Queen Jack 10 9 etc.
For a hand consisting of a flush , you'll earn 450 bonus Prize Points
A flash is any card of the same suit.  EG 5 Hearts. 5 Spades etc.
For a hand consisting of a full house, you'll earn 500 bonus Prize Points
Full house is one pair and three cards the same. EG 3 3 3 2 2  OR king king 10 10 10
For a hand with four of a kind, you'll earn 750 bonus Prize Points
Four of a kind.  Is Four cards all the same value EG 8 8 8 8
For a hand consisting of a straight flush, you'll earn 1000 bonus Prize Points
Straight Flush is 5 cards in order all the same suit. EG HEARTS 6 5 4 3 2
For a hand consisting of a royal flush, you'll earn 1500 bonus Prize Points
Royal Flash. Is all the same Suit highest Cards. EG HEARTS Ace King Queen Jack Ten
1. Royal flush
A, K, Q, J, 10, all the same suit.

2. Straight flush
Five cards in a sequence, all in the same suit.


3. Four of a kind
All four cards of the same rank.

4. Full house
Three of a kind with a pair.

5. Flush
Any five cards of the same suit, but not in a sequence.

6. Straight
Five cards in a sequence, but not of the same suit.

7. Three of a kind
Three cards of the same rank.

8. Two pair
Two different pairs.

9. Pair
Two cards of the same rank.

10. High Card
When you haven't made any of the hands above, the highest card plays.
In the example below, the jack plays as the highest card.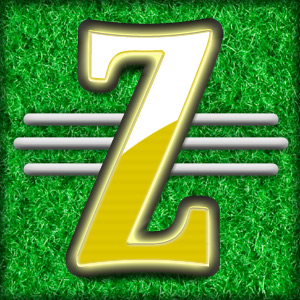 THE GOAL! Is to get cards that add up to 21.  Royal Cards = 10   Ace = 11 or 1
DO not go above 21.  Click the flame to remove a card and receive a new one.
REMEMBER Buy Cards to burn in between the games.
Banner Link to promote.
http://sfibanners.csidn.com/banner556.png
To Enter The League Weekly you need to click Prime at the beginning of each week to be entered.  REMEMBER to BUY Matches In Between the GAMES.
LEAGUE INVITATIONS!
http://gotclicks2.com/suwUTGlb7   League Password: 2BFJKT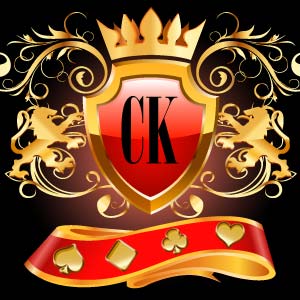 Last week's players won 1,737 TCredits, 12,210 MRP and 4,600 VP!
Banner Link to add.
LEAGUE INVITATION!
http://gotclicks2.com/qh9kWdYDd    League Password: QTN9Kn
Play FREE! But to win in the spin you need to begin with clicking.
Pass then Bottom Right Activate SIDE KICK CLICK Continue.
Select the highest or lowest card. CLICK the Spin To Win Tab when it appears.
Oh no, you were busted by the Jack of Hearts!
However, you won:
10 MRP 2 AVP
Also, your 900 points total for this game may qualify you for a share of today's Card King Daily Zackpot! Check for your name on the Winners List tomorrow.
You've also earned a Friends Challenge link and an opportunity to win 300 MRP and more!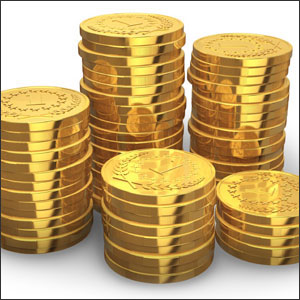 COUNTRIES WITH TODAY'S LONGEST STREAKS!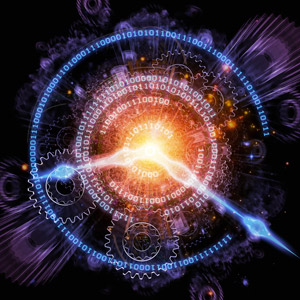 What will the all-time box office rank for the LEGO Batman movie be on March 14?Jump in your time machine, visit the future, and determine the answer to our current question (shown above). Predict the correct answer and win the Zackpot (or a share if there are multiple winners) and a nifty badge for your TConnect page! Play for just one TCredit. No purchase necessary to win.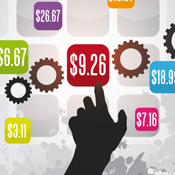 For all upcoming auctions, you can predict the final price and win shares of our daily TCredits "Zackpot!" To play, just enter the price you think an auction will end at. If you pick the exact ending price (or are the closest if there are no exact picks), you win! Play for just one TCredit per auction. No purchase necessary to win.
Last week's players won 4,898 TCredits!
Prizes won yesterday include
72  CSAs  1,210  MRP  3,811  TCREDITS  400  VERSAPOINTS
W3 is our exclusive program for our members to help spread the word about Triple Clicks.
Enjoy the great benefits below just for telling a friend about Triple Clicks:
http://www.tripleclicks.com/11189449/wave
http://sfibanners.csidn.com/W3banner2.gif
Banner Link to add. Remember change my SFI id to yours.
BECOMING A W3 MEMBER IS QUICK, EASY, & FREE!
1. To join W3, first you need to be a Triple Clicks member.
2. Simply refer a friend to Triple Clicks using one of our special "Share & Win" links found on all product and auction detail pages (look for the W3 symbol: ).
OR, when playing any of our Eager Zebra games, look for the "Friend Challenge."
Then, just copy and paste the special provided link in social media, emails, etc.
120 days FREE W3 membership!
FREE Membership Reward Points (MRP) ! 300 MRP typical per referral; see details and qualifications where you initiate referrals.
FREE monthly member listing!
For each T Credit spent by your referrals, receive a FREE bonus entry in the big Daily Crown drawing for that day (max. 5 bonus entries/ day) for a full year!
Unlimited lifetime 10% matches of any  Eager Zebra  Zackpot winnings of your referrals!
Qualifications: Personal minimum $20 purchase at Triple Clicks AND played same game on same day/period.

Starting a league is simple, easy, and FREE!

1. Register your league name below.

2. Upon submission, we'll provide you with your own customized league webpage, ready to go, and complete with a real-time leaderboard, schedule, live chat board, commissioner tools, and more.

3. Each week, for the duration of your game's season, we'll send you and all your league members a customized weekly recap email and an entry reminder.

5 GREAT reasons to have your own league at TripleClicks

TIP: Make your league even more fun by creating a traveling trophy and/or having your own special weekly or season prize!

You get to be the CEO of your own personalized, private league!
Makes paying Eager Zebra games even more exciting!
Competing with your friends and co-workers is FUN!
Play year-round, with quarterly seasons.
We do all the work for you (keep all the stats, send out automatic weekly reminders, etc.)…and we do it all for FREE!