I did not hesitate to lock into this new launch.
It is quite rare to be given the opportunity to be in the beginning of a New Launch.
So I did not hesitate to lock in and follow the instructions.
https://www.easycash4ads.com/dwsearner
When signing up your password must consist of 8 letters only. (No Numbers etc)
I suggest to start branding yourself using the same user name with all New Sites You Join.
Here Is What They Do.

To get your membership with them today, you can receive a lifetime hosting account with them  for a mere $9…Once-off. Then, once you've created your account, you buy ad space from your sponsor for $10 and never pay another cent again!
This is where it gets interesting. You now begin telling others about us using a special link that will let us know you referred that person. The first 2 people you refer are what we like to call: Qualifier sales – Why? Because your first 2 sales will join directly under your sponsor. After 2 sales you are now qualified and can start your own EasyCash4Ads legs
Once you are qualified, this is what will happen when you
refer just 1 single person.
     What Convinced Me To Sign Up.
Great FREE Promoting of DWSEarner on Auto Pilot. While team building GDI and Fun Mouse on Auto Pilot as your team duplicate the same system.

Every time anyone of the people in your EasyCash4Ads leg logs into their back-office, your ad will be shown to them for 60 seconds.
     Members Login!
when you log in you will be shown your sponsors add for 20 seconds.
Then click the blue writing with the BLUE Arrow….  Enter Members Area.
They were getting a lot of support issues with people not knowing where to go once logged in. If you are one of those people look up and click



to reveal the site navigation menu.
    Be sure to add your link for DWSEarner.
Click Your Adds and follow Instructions below.
Add GDI referral link at the Bonus Income Builder.
I loved it when I saw the program was a Team Builder For GDI as Well.
I have been with GDI since 2011. So I simply just added My GDI User Name "kiwitalk" into the empty box you see below. Where it reads. Enter your GDI referral Username Below.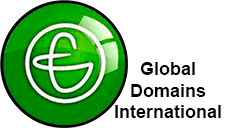 Because this is a new launch I also feel it is worthwhile to Sign up and make the one off payment to join
https://www.funmouse.org/dwsearner
Fun Mouse only costs $23 to join. This is a once-off cost and on top of that you also get a very useful mouse software utility for windows. Personally I do not use this as I do not like down loading software I am not sure of.
    Referrals! Click and Read! This is the back bone for earning.
COMMUNICATIONS.
This was my result after Only ONE Day Of Promoting.

            2                        4                      4

Click The BLUE SMILEY  Where it reads View YOUR Leagues HERE.
YOU can also find here the email addresses to send Welcome emails to all your team.
REMEMBER Do not spam these members. I suggest to send them an invite to one of your Traffic Wave Splash Pages when you receive an email from EasyCash4Ads..
 You Have A Hot Prospect!
YOU will see in this email the members EMAIL ADDRESS.
   Open up the email from Easycash4Ads.
At the left Click Compose. At the right a New Box will open to send your email.
Copy the email address where it reads. TO
Subject Line. ADD!  Welcome from Maree your New Sponsor at EasyCash4Adds.
   Here is my example.
Change the info to your links then copy and paste into the empty box then click Send.
(How to copy and Paste.) Left click mouse and run over Entire Message. (It will now be highlighted BLUE) Click On the keyboard together.  Ctrl (key and the letter C)  Now go to where you want to add the article in your GMail Email.
Left click your mouse then Click the keys Ctrl and V together. (Your article will appear.)
Hello Laverne,
My name is Maree. I just got a notice from EasyCash4Ads that
you followed my link and asked to receive more information about the
program.  Yes, they even let members know when their affiliate link
generated an interested party.
I just wanted to let you know the system works and it is awesome.
I did not hesitate to lock into the program. Receiving cash and sign ups day one.
YOU will be joining an Online Marketing Guru's Team.
I will guide and teach you how to generate a real income online in 2017.
The owners are honest and listen to the members. They have made it Sooo
easy to get sign-ups and even members are making contributions for
everybody to use. I can honestly say this is probably THE greatest
system I have ever joined.
Anyway, I promised myself I was not going to sound like a rock-n-roll
groupie-fan (lol), but seriously, I just can't help myself… But
please don't take this as me trying to hard-sell you… rather, I
just wanted to introduce myself and let you know you can contact me
anytime if you have questions.
If you need a refresher, or simply to decide for yourself without me
in your ear, here is the link again.
https://www.easycash4ads.com/dwsearner
Hope to see you on the inside soon.
I am using easycash4ads. To build my team on auto pilot.
Free training Guide on how to set up your Network once you sign up.
https://dollarwiseblog.com/easycash4ads/
Have a lovely day 🙂
Maree Wells
Be sure to click reply with any questions you may have.
   Be excited as you start to receive these emails.
 Notification of payment received! PayPal.
Hello Maree Designs,
You received a payment of $10.00 USD from XXXX  XXXX
 New Leg Started!.
Hi Maree,
Congratulations, you just made a personal referral, starting a new leg. Remember, the more legs you start, the bigger and faster your income and ad views will multiply.
Keep up the good work Maree
    bonus Income Builders
Click the link. Read the info. Then be sure to add just your ID for GDI and Fun Mouse.
Be sure to brand yourself using the same User name.
    Recruit Strangers
I was very impressed with all the time and effort this admin has spent setting up his network.
YOU will find all your advertising links here.
Be sure to view this video I use explaining how to add SFI promoting at my Traffic Exchange. Just change the SFI link to your new EasyCash4ads link.
MOST IMPORTANT! If not a member. Be sure to register with DWSEarner First then sign up Via your DWSEarner ABC4Income Sponsors Link.
Generating numerous different income resources at the same time.
I have supplied a Surf Chat Bar. Click Accounts then profile. Full in the details introducing your self. In the Surf Chat ask one of our active members for their ABC4Income link if your sponsor doe's not send it to you. Click any members name to view and duplicate their profile. Making the info about you.
http://www.abc4income.com/splashpage.php?ref=adminsite
#3 Set up your Down line builder. Do not try to attempt everything in your first week. Start joining one to three sites daily adding your EasyCash4Ads promotional link.
    Your Ads.
Scroll down to where it reads.
Enter the site you want to promote below.
I suggest to add her DWSEarner Link here. (Add the entire LINK)
I use my tracking link generated at Relmax.
I feel when members see I have had over 360,000 hits they are more inclined to trust DWSEarner and sign up.
    Members Contributions.
Interesting read from Marketing Guru's that have been on line for years.
    Money and Profile.
Click to view. Make sure you have entered your PayPal Email and info to start receiving cash.
Add I blast at ABC4Income and Hercules.
Subject. New Launch. PayPal Cash Already. Awesume.
Great new launch for 2017. I did not hesitate to lock in.
Get paid every time someone views your ad
while at the same time doubling your income
over and over without ever lifting a finger
after your third sale!
Day One! I was receiving cash already into my pay pal account.
I just can't get over myself how ridiculously
effective this system is. It changes every
bit of what you thought about earning in the
murky world of on-line advertising.
I am starting to wonder if there was a
conspiracy…Why else has this not surfaced
before. Seriously, check it out today.
Tip:
When signing up doing the password enter 8 letters only.

Keep an eye out for Welcome email with simple step by step instructions I will supply Via My Word Press Blog.
Kind Regards
Maree Wells
ADD link here.