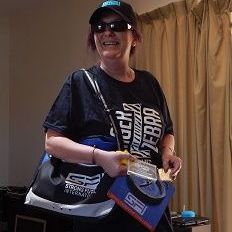 Yes I also started as a newbie with no understanding of Affiliate Marketing.
Free and Powerful were one of the very first Admin I started to follow way back in 2010.

Remember it takes time to build a successful business. 
At face book SFI links are banned. How I get around that is I use FMM Pre Made Video's.
While building incomes Resources with three programs.  FMM SFI and GDI.
All with the click of one link. 
Convert your FACEBOOK into An AUTO lead generating tool for FREE
Know the TRICKS which most Internet Marketers will hide from you
Have you ever wondered why some people get huge number of Referrals so easily??
Check our group updates and rewards listed every few days, be sure to join in and add your comments.
https://www.facebook.com/groups/GDIPays
Lets Set Up The Links Ready To Blast At Face Book.
I use FMM solely for the Video Links to share at Face Book.
Giving my page variety.
For a one off yearly investment you get to enter two Pro Offers, all new members see when they sign up to follow you into these programs.
I enter SFI and AIOP.
DO not Join the down line builders they recommend we have our own program we follow.
http://www.freemarketingmachine.com/i/maree/_/index2.html
Log in click above Video System.Click Pre made to find links.
I blast in rotation at face book weekly.
Video Site #7:   http://www.freemarketingmachine.com/i/maree/_/v7.html
Video Site #13: http://www.freemarketingmachine.com/i/maree/_/v13.html
Video Site #30: http://www.freemarketingmachine.com/i/maree/_/v30.html
Video Site #48: http://www.freemarketingmachine.com/i/maree/_/v48.html
Video Site #54: http://www.freemarketingmachine.com/i/maree/_/v54.html
Video Site #60: http://www.freemarketingmachine.com/i/maree/_/v60.html
Once a week. Check your Social Media. Connect with new members FREE.
Social Media is a great way to build your SFI down line FREE.
Refer 5 new members from your SFI team to Ap Sense Monthly and receive a Free Monthly Upgrade.
http://www.apsense.com/invite/maree
Check out my Brand Page. Give it a like and duplicate.  Adding your GDI SFI and AIOP website links.
http://www.apsense.com/brand/Kiwitalk
https://plus.google.com/112112990294732642575/posts
1,011 followers|25,677 views.   Google + is a great Free Platform to promote SFI.   Duplicate my Posts.
I will share with you how I build 99% of my SFI business,
Using Face Book..
The majority on Facebook do not have a professional profile.
If you have 100 friends your Facebook profile is checked about 100+ times per month.
It is all about building your credibility on Facebook.
Like Pages at Facebook. Spend half an hour using the search tool. Joining groups finding interesting pages etc.
Like the page then  go to the left and give it a 5 star.
Enter your own personal message. Example how you work from home.
I like this page interesting info etc. Do not mention SFI as this will be thought of as Spam.
Members who view the page will view your message and request for you to connect with them..
Set up a page for SFI.  Click at the left and set up a new page.
Click settings Choose whether to like and comment as yourself or as one of the Pages you manage.
Click Post Attribution Settings. Tick the box for SFI pays.
This is the time consuming part. Setting up your page professionally.
Setting up Face Book.
Spring into action this weekend and make 2015 your best year ever!
Pathway to Success… FMM
1) Go Pro and earn 100% Instant Pay
2) Share/post your Viral Video Pages a few times each week at Face Book.
3) Do not join any Leads Programs. Remember we use them only for the video's.
4) Watch the video on the Training page. Amazing!
5) Get paid instantly and build lasting wealth!
Most important go to settings at Face Book and at the left click and set up your security.
Click edit and add to get tex alerts, you will be informed if someone tries to log in with a different IP Address.
Most important click Login Approvals
Login Approvals is an extra layer of security that uses your phone to protect your account.
How it works
When logging in from an unknown browser, you'll need a security code.
You can only get security codes from your phone.
By entering the code, you can prove that it's really you trying to log in.
Click Get Started.
We texted you a confirmation code at 027 XXXXXX. Please enter it below.
Note: We can't text landlines or Google Voice.
Enter and click
How to Create a Page.
At the left scroll down and click Create a Page. You will find it at the very bottom.
Create a Facebook Page to build a closer relationship with your audience and customers.
You will see three different pictures to decide on.
I select.
Brand or Product
click the drop down box and select Product Service. In the empty box write ECA Shopping.
CLICK Get  Started.
A page will appear.
Set Up Eca Shopping
1.  About Tip: Add a description and website to improve the ranking of your Page in search.
Go global! Reach millions of shoppers worldwide on one of the fastest growing, international e-commerce sites on the Web.
Enter your ECA link change my SFI id to yours.
http://www.tripleclicks.com/11189449/ECA
Click Save Info
2. Profile Picture
Click upload from computer.
Click at the left documents. Select the photo you have stored on file. Click open.
Wait for it to load then click Next.
3. Add to favorites. Click the green box add to favorites then click next.
4. Preferred Age Audience.
Tell us about the people you'd most like to connect with. Anyone can find your Page, but we'll do our best to put it in front of the people who matter to you most.
Location I enter World Wide Shopping
Age I leave as is  30-50
Interests. Left click in the empty box. Select from Menu  I select shopping. Then Online shopping.
Click Save
A Box will appear. Above click Page. Getting Around
Everything you need to manage your Page is in these tabs.  Click Next.
Give your page a like then click next.
Now your page will appear.
Click above the camera and add a back ground photo.
Select add from computer. Follow directions above.
Your cover photo needs to be at least 400 pixels wide and 150 pixels tall.
Click Save Changes.
Click where it says Create a call to action button add your Triple Click Website link here.
YOU are given this Free at SFI.
http://www.tripleclicks.com/11189449/tcsearch/category:9

Change my SFI id to yours.
Click next then create.
Go and duplicate my page. Changing my links to yours.
Go and Click Page Then About. and enter Information remember to enter Website address you want to use.
Just enter the name example ECA-Shopping into the empty box
Before doing this Your page needs at least 25 fans to have a web address.
Click Settings for the page. I do not allow people to write on my pages.
I tick Disable posts by other people on my Page timeline
How do I invite friends to like my Page?
To invite your friends to like your Page, you must be using Facebook as yourself and not as your Page.
If you're currently using Facebook as your Page:
Click in the top-right corner of Facebook
Select your name below Use Facebook as:
Once you're using Facebook as yourself, you can invite your friends to like your Page.
From your Page:
Click on your Page's cover photo the three dots beside where it says message.
Select Invite Friends
Click Search All Friends to select a list or type a friend's name in the search box
Click Invite next to the friends you want to invite.
Rule #1
ADD photo's for SFI and Our Sales Generating Leads Program.  Make all photo's relivant to our Affiliate Marketing.
Rule #2
Don't talk about business as your introduction, refer instead to how you work and generate an income working on line.
Make friends first and get to know each other.
Blast your Funny Video Links. Giving people something to view.
Rule #3
You should not accept all friend requests, when someone sends you a friend request before you accept it click on there profile and see what kind of person they are.  There are way to many scammers on line, ready to steal all your hard earned cash.
If you see on there profile that they are into playing a lot of games that would probably not be a good person to have in your business or if you see that they are just posting so many selfies of themselves there are probably not a good one to accept either.
What is great about checking there profile first is you get to decide who you want in your business and not accept people that may just waste your time
Rule #4
Have the right face book cover.  VIEW Mine as an example.
Rule #5
Do not play face book games, they tend to fill your news feed and it is Not building your credibility.
Go and play the games instead at SFI. Way more beneficial.
YOU earn T Credits at King Cards when any of your SFI team participate daily and Win.
Rule #6
When you get likes of what you are posting DO NOT EVER ignore it. That is a lead to your business.
Check there profile and if you want them to see your business send them a private message just saying thanks for the like and wait for them to respond.
WHAT WORKS AND WHAT DOES NOT WORK
Don't push your SFI business, there is no convincing needed and there is no rush since your SFI business is FREE to join
All the proof people need is there when they view your SFI Promotional link.
There is no logical reason people can not get 10 to 50 new Psa's a month Via face book
People just want to know you care about them more than you wanting them to sign up with SFI or buy a product
Would You Invest 15 – 30 Minutes Per Day If It Means You Get An Extra Couple of hundred In Your Bank Account By The End of The Day?
The Point Is… Having An Online Income Will Buy You All Kind of Freedoms…
Just Imagine A few months From Now… You Could Be Making $1,000 Per Day In Affiliate Commissions…
This Is The Secret To Success… Just Copy & Paste What The MOST Successful Internet Marketers
Are Doing…
There's no point reinventing the wheel…
All you need to do is just copy and paste the same money-making campaigns… I mean… it makes sense right?
If one campaign is already making money…
All you need to do is just copy and paste … and you'll see almost the same results right?
Making money online is REALLY that simple…
And my job is to create the EASIEST possible chance for you to make money online…
GDI was one of the very first sites I joined as a newbie before I set up my Dollar Wise Network.
Even before I joined SFI.   Trusting Admin. I did not hesitate to grab my founding membership with DCC when they launched.
This is how I explode my SFI team.  Introducing all my new DCC members to my SFI Business.

Newbies looking for a program to generate income.
http://www.domaincost.club/dollarwise

Newbie Friendly. Confused no Problem. Change my Id to your Id to get your link.

Do not worry about grabbing a domain JUST promote your Affiliate Link.
Earning 7 Levels Deep.  To Easy. Just make the One Off Yearly Payment.
It is so rewarding when I open emails daily like this.
Hello Maree Wells,
You received a payment of $97.00 USD from Name of site here (See email address here)
Thanks for using PayPal. You can now ship any items. To see all the transaction details, log in to your PayPal account.
It may take a few moments for this transaction to appear in your account.
I stick to Triple Clicks to purchase every day house hold products that are already added to my budget.
View the range here. Share often at Face Book.

http://www.tripleclicks.com/11189449/tcsearch/category:9
REMEMBER change my SFI id to yours then share at face book and with your team. 
No out of pocket costs. I use my T Credits I earn Via the Leadership challenge's Games Etc.
I use my PayPal Commissions to pay for the shipping cost. 

Because I underwent major surgery, Ending up with a colostomy, then followed with a reversal of my colostomy.
https://www.tripleclicks.com/detail.php?item=6022  
Digestive Enzyme Aid  $12.95 
I was paying over $40 from my local chemist for a similar product.
Remember to combine the shipping.   Do your purchases all at the same time. Adding to your shopping cart if outside America.
https://www.tripleclicks.com/detail.php?item=6021  
High Energy  $7.95
https://www.tripleclicks.com/detail.php?item=5913   
Pure Thermo Burn 
This non-ephedra Thermogenic agent promotes weight loss and fat burning safely.
Pure Thermo Burn gives you the energy you need to get through your busy day and an appetite suppressant to help control the amount you eat.
https://www.tripleclicks.com/detail.php?item=5911   
These are my top picks.
Share your links at Face Book.