Welcome to Maree Designs. My Name is Maree Wells the Co-Founder & Developer of the Dollar Wise Network! Established 2009!!!
Teaching my team from all the Numerous Down line builder programs you see listed at Maree Designs.
On HOW to GENERATE A REAL Income On line.
Using the LFMTE Script at DWSEARNER to Gather all my members at the one location… ONE Click Communicating VIA the Surf Chat Bar.
Click the banner above and Sign Up Today..  My One Stop Shopping and Selling Location.

Log into Maree Designs. At the left Click Down line builder.

If not a member with a site Click the Blue Introduction Sentence to be taken to the site.
Sign up Via your Upline sponsors Link. Then return.
Copy and paste your referral link into the empty box. Then Click the UPDATE BOX.
Work your way through the list.
My referral link:
---
My referral link:
Zig Ziglar sums up exactly what my Mission is.
"You can have everything in life you want, if you will just help other people get what they want."
NOTE: Instead of flicking here there and every where.
Before you know it you are spending hundreds of dollars Monthly.
Thousands Yearly with no results.
Be sure to follow our Dollar Wise Network Blue Print.
Start climbing Our M Designs Leadership Step Ladder.
Lock into our Maree Designs Co-op  Starting with 50% Commissions Refer 2 = 10% Bonus  Refer 5 = 20% Bonus  Refer 10 = 30% Bonus.
Each Month receive a New Promo Code for having active accounts with Maree Designs, DWSEarner and ABC4Income.

Book mark this page and visit it on the 15th of each Month for the NEW Promo Code I will list here.

MAY PROMO CODE to enter at DWSEarner  "MayPromo"

Receive 200 Credits Tex and banner views with 2000 Square Banners.
For new reward codes each month? Reminder Notices etc. Register to receive my Reminder Emails and News Updates.

Power Of Three.
Maree Designs Provides You With The Blue Print And Tool's You Need To Promote Any Existing Business Online!
    Participate Daily with our Surf Cross Promos with DWSEarner.
    Team Support via the Surf Chat Bar at DWSEarner.
     Start generating a client base with repeat sales.  Adding your Gift Slots.
    Sales generating leads program listed at our down line builder at Maree Designs.
     Power of THREE Guaranteed Spill over. Maree Designs GDI and Traffic Wave.
    Video Library Page, Monthly Fab Prize Giveaways, Upgrade Page.
    Use the social share buttons daily within Maree Designs.
    View our Power In Three Program. How to generate incomes daily.
    Once you have joined the Three Networks with OUR Power of THREE System.
Send me log in details to duplicate and  Design this page for you at GDI FREE..
Changing my links to yours.. 
Log into Maree Designs at the left Click My Down line builder.
Signing up to GDI and Traffic Wave Via your up line Sponsors Links.
Start generating numerous different income resources as you team duplicate the same system.
Members in Maree's SFI down line if they have purchased this package.
Receive the Jackpot Cash Won at DWSEarner in an SFI Gift Card.
 NOTE: Free Bonus With each Purchase Via My ECA Store.
Bonus FREE Upgrade at DWSEarner & ABC4Income Sites.!
Advertising Package will be added to your DWSEarner Account!
2000 Credits! +Square Banner! +Text! +Banner Impressions!
Advertising Package will be added to your ABC4Income Account!
10000 Points. 1 log in add + 1 Full page add with 500 views!
Start generating numerous different income streams.

When your team duplicate the same system signing up at the Maree Designs Down line builder Sales Funnel Via YOUR Links.
All I can do is show you what I do daily.
The next step is for each individual to put the plan into action.
FIRST! If Not a MEMBER With THESE SITES>… Sign up to the Down line Builder Programs Via your Up Line Sponsors Link at Maree Designs Working from this Page Daily… Simple Click the Banner Log in do a little surfing Send Messages, Allocate Credits for Maree Designs… Shut the brower, moving on to the next site.  Maree Works from this page daily.
Maree Designs is all about achieving maximum exposure for her team and friends to promote their favorite shopping outlets.
Sign up With Our Investment Opportunity Sites For Thousands Of Credits In Extra Promo Codes !  Redeem at DWSEarner.
Each Code Enter First to activate Surf 200 Sites receiving 200 Credits Text and Banner Views with 2000 Square Banner Views.
GDI Promo Code!  "GDINew"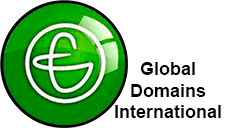 GDI! I have been a member with since 2009! Start Earning 5 levels deep.
The example above shows how you could make over $3900 per month if everybody just refers 5 people.
GDI will cost you $10 per month, but more than that, I will show you how to use your GDI website to its full potential. Designing easy web pages with the easy to use Web Master. Giving your down line true 24/7 support when off line.
Traffic Wave I  have been a member with since 2013!
Enter Promo Code "TWaveNew"
Like all newbies I was the same. Actually signing up and leaving Traffic Wave three different times, before learning how to use the system, generating my campaigns with Splash pages. Capturing email addresses to build my Client base with numerous different campaigns I have designed over the years.
ONLY Sign up Via your Sponsors Link at Maree Designs. If they have sent you a welcome email.  As we want all our members having Active Team Leaders.
To many members sign up then give up before even getting started.
TRAFFIC Wave Training Page.
http://www.kiwitalk.ws/TrafficWave
Newbies unsure how to set up their SFI Campaigns.
MAY purchase this package Via My ECA Store.
https://www.tripleclicks.com/detail.php?item=313766
I charge a one off fee. As I found to many members were wasting my time. Giving up before even starting. I  will have your SFI Campaign with splash page designed and ready to use with in 48 hours. Once purchased email Me your log in info to Traffic Wave with SFI id.  So I may log into the back office and design the campaign.
Just a simple work from home referral program!
This is your opportunity to join a legitimate lasting business online!
Maree Designs can open up a whole new world of fun and adventure for you!
All our members duplicate the same system, signing up Via their Sale Representatives link introducing them to our Maree Designs Variety Store!
Unlike Avon Or Tupperware, where it costs a small fortune to get started.
Maree Designs offer numerous different On line programs to team build SFI.
Remember whenever some one undermines your dreams.

They are telling you their story, not yours!
Laverne Christian.  Joined Maree's SFI Team 2015.
I am Loyal because you are the ideal sponsor and you have made it very hard for anybody trying to sponsor me in anything. They have some giant shoes to fill. Keep doing what you do and in the fashion that you do it.
NO FAILURE ZONE! As as a Team we all promote the same links at the same sites on the same days.  Generating A Real Income On Line
Now That You're Here, Let's Get You Paid.
Daily To Do Guide!
All I can do is show you what I do DAILY?
Surf Or View 50 Banner Or Text Advertisements DAILY!
Daily Random Winner Credit Packages!. Be sure to check emails.
Earn from all your SFI Down lines Purchases from any Random Triple Click Store promotions.
Be sure to advertise your Profile Link For DWSEarner
DWSEarner! Log in Click Accounts. Scroll down and click set up profile.
Surf Daily at DWSEarner and Click Voyager.
Then redeem Daily Surfer rewards before logging out.
Introduce yourself to other members Via the Surf Chat Bar.
Click their names to view their profiles with Their Tips For Online Marketing.
Before logging out of Click Voyager click games and play the C V Slot.
I play the grid daily at V Traffic Rush. Throwing my banners into the Viral Pool.
View Banner links here.
http://www.dwsearner.ws/AdvertiseEarn
Click top Left Menu!  Scroll down and click the advertising button. Click the email marketing tab. I blast my email before I start surfing.. Then redeem Daily Surfer rewards before logging out.
On your home page scroll down to where it reads accounts to transfer tokens into credits. Click the redeem button. Then Click Menu and Advertise, then website campaigns to allocate credits.
Be sure to also click the upgrade tab. John pays via pay pal every Friday.
Daily log in and send some advertising promotions.
View at the left all My Individual Training Articles.
Daily log in an Surf 100 Sites.
Click members names to introduce yourself.
Be sure to advertise your Profile Link at Maree Designs & DWSEarner.
Promote your DWSEarner Profile Link at Social Surf.
Daily log in an blast your email advertising.
Need Look No Further!.
Register to receive all new Blog Updates…