Log into the SFI Back Office.       https://www.sfimg.com/ 
Never log into SFI Via any emails. There are way to many Fishing  Emails trying to steal members log in information.    Be Safe.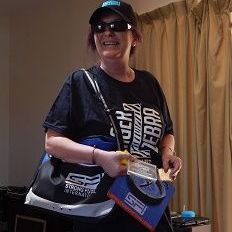 Welcome my name is Maree Wells. Surfing and earning from New Zealand.
It may all seem quite over whelming when you first join SFI.
The real test is not about earning in the first few months.
It should be about setting up your network and setting goals to start growing that nest egg.
View my badges. All the proof you need for SFI success.
http://www.joinmysfiteam.com/11189449
You're now officially a member of one of the largest and most successful international marketing organizations in the world.
To learn how to increase your commissions!
Head over to there exclusive training for new affiliates here:
https://www.sfimg.com/LaunchPad
Make sure to set up your communications with your SFI Team.
https://news.sfimg.com/2016/09/20/time-for-an-sfi-check-up
View the messages all new affiliates receive.
http://www.sfimg.com/gs2
Sites change with the wind. What was paying yesterday can some times take a dive and stop paying members with constant excuses and delays..The minute this occurs I stop participating at these sites.  I have seen thousands of sites come and go over the years.
I am like your personal watch dog. SFI is here for the long haul.
I got sick of all the false hype and scams on line. So in 2015 I launched my own Traffic Exchange, In 2016 I launched my own down line builder training website.
These online websites support all our Maree Designs Club Members.
Supplying my members with a work station, gathering all my teams from the different advertising portholes I use for team building SFI at the One Location.

http://www.dwsearner.com/splashpage.php?splashid=19&rid=78
Click affiliates > Down line builder.  Start promoting SFI at these sites I have been using for years. I tested thousands to come up with my favorite Top 20.
NEW TO SFI!
Blast your way through the VP Ledger. No need to wait for Daily Emails.
Like planting a tree you need to plant the seed then nurture it to make it grow.
You can go straight to EA2 your very first day in SFI by setting up your standing order.
https://www.tripleclicks.com/detail.php?item=212474
Just imagine if every member upgrades their membership at SFI.
Every member would "instantly" have 10+ upgraded referrals, a huge down line.
Plus We would  "ALL" be making some serious monthly income from numerous income resources!
LEADERSHIP PAGE BLOG MANAGER
Use this section to instruct, motivate, and inspire your team. Share tips, ideas, and strategies. Promote your team contests.
http://www.sfimg.com/leadership/11189449
At the beginning of every New Month.
Everything winds back to 0.
We all start again climbing the Leader Ship Ladder.
New affiliates who aren't able to earn the EA-qualifying
1,500 VP before the end of the month in which they joined.
An alert on your SFI homepage and an e-mail from SFI on the 1st of that month will remind members that they you can transfer their VP with just one click.
Log in. YOU will see your alerts.  Click the BLUE Writing to View.

1… You've qualified for one or more CSAs. Visit the CSA Rewards Ledger now to claim.
2…. It's time to set your goals for December (and earn 5 bonus VersaPoints)! Set your goals HERE.
3…  How'd we do? Submit your rating of SFI and your Sponsor for this past month and pick up 10 VersaPoints.
4…  You've earned 2,000 VersaPoints so far this month. See your Scoreboard tab for exactly how many more points and other qualifications you need by the the end of the month to advance your rank/income level.
You currently have 81,906 banked Milestone Shares (value $29.79). Go to your Earnings Optimization Report now to learn how to add this income to your next commissions payout.
1.    It's time to set your goals for July ]
Set your goals HERE (Click where it reads HERE)
Enter realistic goals in the empty boxes you see.
At the right click the Grey Box Set this months Goals.
Scroll down to the bottom where it reads.
To earn today's Goals Versa Point, describe what you did today to achieve your July SFI goals:
Click the blue box Submit To-days Goal Tasks.
Click the Alert Button to return.
2.  Submit ratings (Click Here )
You will see photo's of your Team Leader and CSA leader.
Click the drop down box and rate support.
Enter into the empty box a description of the support received.
Make sure where it reads. SFI provides numerous services and resources for its affiliates. Please rate how SFI served you in May.  To select from the drop down box 5 Awesome.
Where it reads.  SFI is constantly working to make SFI better TICK YES
Click Green Box Submit. Wait then Confirm Ratings. Click Green box submit.
Click top left Home to return to SFI home page.
3.  New Members Set up your commission payments.
Be sure to Hover your mouse above where it reads Income. Scroll down and click Collection Options.I suggest to click Paid via Triple Click Master Card: Accumulate my commissions until they reach $20 USD, then issue me my TripleClicks MasterCard from Payoneer and pay all future commissions to me via the TripleClicks MasterCard
Click Commissions Report to VIEW Earnings.
Daily to Do At SFI. Click All Red Tabs. Spend half an hour reading the Forum.

Each day, the Daily Grand drawing dispenses over $2000 in prizes to 200 lucky affiliates.
Now, by turning all 12 tabs green, you can grab an extra entry each day and significantly increase your chances of winning valuable, business-building prizes.

Entrepreneur365 (E365) is an SFI contest based on Versa Points that every new SFI affiliate is automatically entered in. Each participating affiliate has the opportunity to win a share of OVER $100,000 in cash and prizes…while learning about how to create a successful SFI business! There is no cost to participate in the contest, and you can earn Versa Points through a variety of educational and business-building actions.
To learn how to increase your commissions!    
See: https://www.sfimg.com/Reference/CompPlan
You will see above your tasks at your SFI Home Page. Highlighted in RED. Click each individual box. Then finish with clicking the blue button at the bottom of the page. This will verify you completing the task. Click the next red button above Repeat until all Red Tabs have turned GREEN.
Make sure to begin each day at SFI. Participating before moving on to other tasks.
I designed this page showing what I do Daily At SFI.
Triple Clicks. Click the box share the deal of the day to Twitter and face book.Eager Zebra. Where it reads Card King. Click the blue button play. Do not close box when you finish the game. At the bottom right click where the Green Arrow is pointing to generate your challenge code. Blast this at Face Book and twitter etc.  YOU can only challenge people that are not with SFI. Each new referral earns you a 120-days W3 membership (with the clock resetting to 120 days each time you make a new referral).So, as long as you make at least one referral every 120 days, you'll always be a W3 member and eligible for all W3 benefits.
The KEY IS TO HAVE AN ONLINE PRESENCE.
On 11/30/2015 we emailed you the newsletter SFI Weekly News (November 30, 2015).
Links will show to click. Check all emails daily from SFI.

| | |
| --- | --- |
| | Attention: There are just 29 days left in the current Unstoppable contest to win exclusive SFI gear, badges, mighty T Credits, and more! |
| | |
| --- | --- |
| | Two new CSAs have been awarded to you. Please welcome them to your team now. For more information, including a sample welcome letter click the link you will see. |
Start Receiving Emails like this.
Hi Maree,
This message confirms that you have met the qualifications for the rank of Executive Affiliate (min. 1500 VersaPoints) for the month of December 2015.  For an overview of all the benefits this entitles you to, see:
http://www.sfimg.com/Reference/ComparisonChart
Also, if you haven't done so recently, please make sure your SFI account information is up to date for commission payments, contacts with your upline/downline, etc.  Submit any needed changes at:
https://www.sfimg.com/MyAccount/EditAccountInfo
One more thing…
As you know, one of the benefits of being an Executive Affiliate is receiving two new CSAs (Co-Sponsored Affiliates) each month.  To receive this month's CSAs, just proceed to your Alerts Page
(https://www.sfimg.com/Home?tab=alerts)
and click on the appropriate link.
Your two new CSAs will then be added to your genealogy, highlighted in green and displaying today's date.
As their Co-Sponsor, you earn 15% CV commissions on their purchases each month, and you can also earn valuable matching VersaPoints once you've advanced to the rank of Team Leader.
We encourage you to contact your CSAs right away.  Let them know you are their new Co-Sponsor and that you're there to assist and support them.  For a sample letter you can use (and lots of other details on CSAs), see:
https://www.sfimg.com/Support/index?category=26444&folder=43441
You can also send quick messages to all your CSAs using the TeamTalk feature located on your Leadership Page.  And/or use the CSA Mailer
(https://www.sfimg.com/PowerTools/CSAmailer1)
to send group e-mails to all your CSAs.
Thank you for being a valued SFI Affiliate!
Register free to receive my boot camp training series.
Wipe the slate clean. Set up a new G Mail address then register, making sure you never miss any important updates I send.
Do not use this new G Mail address for anything else apart from receiving my updates. 
http://www.trafficwave.net/lcp/sfipays/sfipays
FREE advertising using your MRP rewards or T Credits. 
• Buy this item with 4,525 MRP or 134 T Credits.
• TC Members earn 5 MRP with each purchase.
• SFI Affiliates also earn 146.00 VP with each purchase.
Click add to Cart.
Click Continue to Check out
You will see the order form. Enter your Area code email etc.
Check all empty boxes have the details entered
click Continue
Tick Payment box you wish to use.
TRIPLE CLICKS MEMBER REWARDS POINTS
TRIPLE CLICKS T CREDITS
Wait to verify box to appear then tick. Example I used T Credits.
It will read
Your cart totals may have changed. Please verify the new totals
Scroll down to the bottom of the page and click
I have reviewed and agree to the Triple Clicks Terms & Conditions.
Click the box at the right Place MY Order.
One Link Generates Numerous Income Resources.
Turn Your Computer In To A Crazy Money Making Machine
Still Not Making Money?
No Referrals ?
No Sales?
Stop jumping from site to site in search of that quick dollar.
Traffic Wave Users Going NO Where.       Kick start your promoting.
GDI Members.                                             Still not Earning. Kick start your promoting.
SFI Members Struggling.                           Kick Start your promoting.
Find It Complicated To Make Money Online? Stress No More.
This is the Goal To Set As YOUR Target for the First Year. 
Set the task of earning $15 Monthly from each New Referral as they duplicate the same system at DWSEarner ABC4Income SFI and GDI. 
YOU can earn more if they purchase different OTO Offers they will see.
This is just an estimate chart to give you an idea of Future Planning.
This is how I started way back in 2009 with GDI. Building my Sales Funnel.
Then Training 5 members at SFI in 2013! Then these 5 members training 5 in their down line.  So On and So On.
Daily To Do Guide To Follow..

DWSEarner Members Cash can only be spent throughout the DWSEarner Network.
Maree Designs Sponsors all the games and competitions at DWSEarner.  All members will see on their commission page the report where Maree lists all individual cash earned when any new PSSR (personally sponsored Sales Rep) member locks into our Maree Designs Club. Maree Designs pays Via PayPal on the 10th of each month.
DWSearner and ABC4Income are part of Maree Designs Dollarwise Network.
Log in and click above Extra to View Prizes etc.
Find list of Winners Here for Random Different Monthly Competitions I run…
https://dollarwiseblog.com/competition-winners
The key is not to go spreading your wings to far.
I suggest to do what I do. Select three main Core businesses to Promote.
Mine are Maree Designs DWSEarner and ABC4Income.

Daily Participate at these Advertising Portholes before moving on.



I have been playing the viral grid daily since 2010.Throwing my SFI banners into the viral pool monthly.  Advertising on Auto Pilot. YOUR banners are shown on all your down line promotions.
Social Media Blast
1,011

followers

|

25,677

views.  Google + is a great Free Platform to promote SFI and DWSEarner.
http://www.facebook.com/mareesfi
http://nz.linkedin.com/pub/maree-wells/39/882/352
I have been using these Social Media Venues since 2011.
Takes 5 Minutes.

Simple Log in daily blast your post, accept new members connections introducing them to our Dollar Wise System Earner Network..
This is the add I run weekly at APSense. $10 for a weeks promoting.

SFI Guru shares down line club
Check my Santa Club at Face book on a regular basis. Give the page a like.
Check me out at Word Press.  Scroll down and click follow.