Personally. I have been following my dollar Wise plan for years. 
You want to make money? YES!  Follow The Daily Plan before exploring else  here. 2015 I opened my own Traffic Exchange. Then in 2016 I launched my Own Down line builder Site.   Learning while earning with SFI.
SFI.  Not a member Join FREE Here.

http://www.joinmySFIteam.com/11189449.1046
Start receiving Emails Like This.
Hi Maree,
Just a friendly reminder that you need only 500 VP or less by the end of the month to advance to the rank of Platinum Team Leader (PTL)!
To review all the benefits to you for advancing to Gold, see:
https://www.sfimg.com/Reference/ComparisonChart
For a list of ways to earn VP you need, see your SFI Affiliate To-Do List at:
https://www.sfimg.com/Home?tab=to-do_list
We look forward to seeing your name on the PTL list soon!
   I suggest to set up a new G Mail Account.
Go and change your email address at  DWSEarner and SFI to this new email address.  I gives away thousands of credits monthly that members can transfer into tickets. YOU do not want to miss these emails. I give away hundreds of dollars monthly rewarding my members for participation and achievements.
https://dollarwiseblog.com/dwsearner-ticket-winners
    Register to receive my News Letters with this new G Mail Account.
This way you will not miss out on the training articles or my important updates. 
It's time to move past the hype and nonsense about getting rich overnight.
Let's plug you in to our team and show you how to CREATE a 5 Figure Income Online.
Free 1000 credits to get you started promoting your new Core Business.
Send in a support ticket. Heading 1000 Credits D line builder signup.
I introduce members to the Down line builder using my Sales Funnel for generating New Clients to SFI . When my SFI team join these Four Programs. I then design this cash generating webpage FREE for all my team. They simple email me their GDI log in details with the five links. I then change the banners to their promotional links.
Most important!  Go and add your Triple clicks Id at the down line builder Program listed at DWSEarner and ABC4income.
    Kick Start Your SFI Promoting Today. 
Sick of the hype, promise's, failure to deliver & lack of support from your past opportunity's.
Stress no more. Make 2016 the year to start generating a real income working on line.
By learning to create your own lead system! You can then co-op that system with those you refer into SFI DWSEarner and ABC4Income FOR maximum leverage.
Yes, support is critical, but lead generation is the life of your business.
Free bonuses.

3 Random members added to your DWSEarner and ABC4 Income team.
1000 credits added to your Dwsearner.
500 Points at ABC4Income.
If in ADMINS SFI Level One Team! 3 PSA Random members added to SFI down line.
Please send in a support ticket at DWSE to Redeem.
Heading SFI ECA Bonus Include DWSEarner And ABC Id' and Full Name.
Free bonus is added Each Month your standing order remains Active.

An Hour Per Day Can Generate $$$.
Unique! 

Use your MRP Points or T Credits to purchase.
• Buy this item with 4,525 MRP or 134 TCredits.
• TC Members earn 5 MRP with each purchase.
FREE advertising using your MRP rewards or T Credits.
Select the package Via the link above.
Click add to Cart. Click Continue to Check out You will see the order form.
Enter your Area code email etc.
Check all empty boxes have the details entered click Continue
Tick Payment box you wish to use.
TRIPLE CLICKS MEMBER REWARDS POINTS TRIPLE CLICKS T CREDITS
Wait to verify box to appear then tick. Example I used T Credits.
It will read Your cart totals may have changed.
Please verify the new totals Scroll down to the bottom of the page and click
I have reviewed and agree to the Triple Clicks Terms & Conditions. Click the box at the right Place MY Order.
Rob J recommended this item 6 months ago
1 people found this review helpful.
"
Seller takes the time to work with you as advertised
"
Maree Designs replied
Great team member. Follows the plan. Sees the big picture, SFI member for years.
Hutoxi H reviewed about 1 year ago
1 people found this review helpful.
"
Excellent product for proper guidance
"
Simone H recommended this item 6 months ago
2 people found this review helpful.
"
Thank you Maree, you rock!
"
Maree Designs replied
You are welcome. Great to see a member reading and putting the plan into action.
Joe P recommended this item 2 months ago
"
Great mentor and support!
"
Mary H recommended this item 18 days ago
"
Very happy with what I purchase thank you
"
MY BEST TIP

So many sites fly by night, swooping in with promises of wealth and fortunes, grabbing all your money, never to be heard from again. SFI is the original work from home program.
My Three steps to success I recommend to all my down line are.
1. Log in and participate at SFI daily. Learning while earning.
Check all Emails and complete your daily VP Tasks.
Click the Growth Tab and connect with all your Local ECA Stores.
Read all replies at the SFI Forum..
2. Set up your Domain for SFI Training with a sales generating leads program adding your
T Click banner to claim the 100 VP.
Organization is the key. I also offer to design my Teams SFI training websites Free.
True 24/7 support for your team when off line.
Giving them access to your SFI training articles when off line.
http://www.dollarwise.ws
I work from this page daily, organization for SFI is the Key..
MY Favorite SFI Quote.
Folks, we can't give away money (or co-op units or PSAs, etc. which cost lots of money) without the recipient EARNING that money by producing revenue. We would be completely bankrupt and out of business within months if we were just giving money away to anyone who signed up!
Indeed, sign-ups would likely explode to tens of thousands of people a day for everyone and their brother joining just to grab some free money. Do you not understand how COMPLETELY UNFEASIBLE that would be?
A Signing Bonus is just what it says…a BONUS. And no one is stopping you from earning as much of it as you want, as quickly as you want.
If you want to quickly earn your entire Signing Bonus right now, then get busy and make some sales (that's why you're an affiliate)!
YOU control when you earn your Signing Bonus. Please stop being so negative and underestimating what you can do!
Success comes before work ONLY in the dictionary. There is no shortcut to success.
Cheers Maree.
Face Book For SFI training and brainstorming.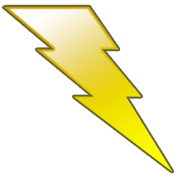 Tip of the Day
Awakening sleeping affiliates.
Inactive PSAs can be a real source of concern and frustration for SFI sponsors.
But the solution could be as easy as a simple reassignment–specifically, a reassignment to one of your active Affiliates from the same country or who speaks the same language.
Why? Because, as SFI continues to spread around the world, language difficulties and cultural differences could become more of an issue among SFI Affiliates in growing downlines. These communication barriers may discourage new PSAs from non-English speaking countries and result in their giving up on SFI.
Why not take advantage of the growing diversity in your downline by pairing up these inactive PSAs with appropriate leaders in your team? This easy, no-brainer solution could reawaken their interest in SFI and get them building their own businesses…not to mention giving your team the added benefit of motivating your existing leaders to continue spreading the word about SFI in their own countries and in their own languages!
To reassign PSAs just follow these simple steps:
1. Go to your Genealogy (http://www.sfimg.com/Reports/Genealogy).
2. Choose the Reassign tab. All affiliates who are eligible to be reassigned (i.e. see restrictions below) will be designated by a checkbox.
3. Check a box for someone whom you want to reassign.
4. Enter the SFI ID number of the person to whom you want the reassignment(s) into the popup's field and click OK. Make sure you have the right ID number!
5. Go down your list and check other boxes for any other affiliates you wish to reassign, entering the appropriate SFI ID numbers in the reassignment popup field.
6. When you're done selecting the affiliates you wish to reassign, click the Reassign selected affiliates button.
The SFI system will automatically send an e-mail to the new sponsor, letting them know about their new, reassigned PSA and encouraging them to contact their new Affiliate right away.
Log in Weekly. YOU never know when I have added tickets or cash to redeem for reading and participating with our Face Book SFI Group.
Surf Daily at DWSEarner. In to Win Cash with the progressive jackpot. Check the Surf Chat Bar. I log in randomly awarding tickets and cash to active team members.