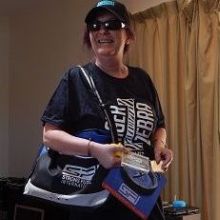 HI My Name is Maree

google me Maree Wells.
View my Badges All the proof you need for SFI Success.
Set your goals monthly and for the first year work towards achieving that goal. 
"Gery Carsons Quote" Did you know that you usually have to fail, often multiple times, before you get to success? It was true for me and probably will be for you too. Persist until you win!

1. Standing Orders at SFI.

The Key Set up your standing order
https://www.tripleclicks.com/detail.php?item=212474
Just imagine if every member upgrades their membership. Every member would "instantly" have 10+ upgraded referrals, a huge down line, and we would "ALL" be making some serious monthly income from numerous income resources!
2. DESIGNATED DIAMONDS
https://www.sfimg.com/Support/Solution?id=215366
The Designated Diamonds (DD) program is directly aligned with THE PLAN (https://www.sfimg.com/the_plan)–and facilitates your advancement all the way to Diamond Team Leader…but it's first big benefit is that it can greatly help you generate and maintain EA2s.
Start the ball rolling by issuing DD invitations to your best PSAs. Each one accepting your invitation will be committed to being a minimum of EA every month! What's even more exciting is that they will be on the path to BTL, then STL, then GTL, PTL, and DTL. And as they advance up the ranks, they'll be helping YOU become a DTL.
3. MILESTONE SHARES
https://www.sfimg.com/Support/Solution?id=215372
For every 10 personal VP your affiliates earn, they bank up to 18 bonus shares of the Triple Clicks Executive Pool–paid to them upon reaching each of the five Team Leader ranks. This major bonus incentivizes all of your affiliates to earn the maximum amount of Versa Points each month while striving for the highest possible rank. This, of course, means more EA2s to help you meet your Team Leader qualifications each month!
4. CSA REASSIGNMENTS
If you're serious about being a Team Leader, this is one of THE most powerful tools you have at your disposal…and it's so easy to use, too! Yes, if you're looking for ways to have large numbers of EA2s every month, this is the tool! We've even laid out the exact strategies for you to use here:
https://www.sfimg.com/Support/Solution?catid=26444&id=215051
Note that SFI notifies all of your recipients when you reassign a CSA to them so they'll know who the wonderful person is helping them build their team. AND, we let them know during the last week of any month where they've not yet met the requirements for the rank of EA–informing them of the impending forfeiture of all of their CSAs if they don't act quickly to re-qualify.
5. SIGNING BONUSES
The Signing Bonus (SB) program is yet another great tool for helping you get your PSAs active and to EA2 status. Here are some great new Ask SC threads about the SB program that contain some great tips and ideas:
Tip: You can specifically target your affiliates who have received a SB via a new "Signing Bonus" filter in your Genealogy. You can select those who have received a SB and/or who have a specific remaining SB balance so that you can send out just the right group message to inform, provide guidance, etc.
Examples:
Enter "Signing Bonus > 0" (to pull up everyone who has ANY SB balance)

Enter "Signing Bonus = 20" (to pull up everyone who has the basic $20 SB but has not yet received any of it yet)

Enter "Signing Bonus > 40" (to pull up everyone who has recently got a $40 for going Fast-Track Silver)

Enter "Signing Bonus > 100" (to pull up everyone who has recently got a $40 for going Fast-Track Gold)
6. CONTESTS
Having contests for your PSAs each month is another good way to ensure EA2s.
Check out My Competitions I offer for Team Participation at my Traffic Exchange DWSEarner.
Join Our Coop. I team SFI with DWSEarner.
I have designed a system where you can spend about 10 – 15 minutes surfing daily at DWSEarner and in return getting your offers seen for SFI.
Due to the fact that Network Marketing has long been filled with a tremendous amount of trickery, deception and greed, I decided I wanted to supply a safe surfing environment for all my down line from the numerous sites I belong to.
My inspiration for creating DWSEarner was to bring honesty, equity and fairness to all my members. Where every member has the same earning potential no matter when they signed up. It is up to each individual to decide their path and earnings will be determined by their participation, communicating and most important promoting.
http://www.kiwitalk.ws/DLTBuild
My DWSEarner script lets you run a full-fledged online business like the gurus.
With Simple Steps That Many Gurus Use To Create A Highly Profitable Online Business.
All I can do is show you how I earn daily.
The next step is for every individual to put the plan into play.
One more thing…
LEADERSHIP GOLD
We crank out a LOT of information throughout the year, so it's understandable that you may occasionally miss some "nuggets" that could be very valuable in generating EA2s on a regular basis. Review this index of Ask SC LEADERSHIP threads and get powered up with some new ideas:
https://www.sfimg.com/Home?tab=ask_sc&display=newest_closed&category_id=7
Everyone dreams of owning their own business.
Normally you need $1000's in reserve to start. Then you need to keep injecting more revenue to establish your business.  SFI Allows YOU to Get Started with NO Capital Investment Requirements.
Business people all over the world will tell you. It takes normally three years to establish a business.
Before you start to see any sort of returns.
Imagine if all our SFI down line Invest just $36.25 Monthly. You will be earning 12 levels deep.
If you are like me, you've searched the Internet over and over, wasting lots of time and money with "get rich quick" businesses that turned out to "be pie in the sky" fairy tale's.
It is best to promote fully one program and gain success rather than trying to promote 5-10 with no signups. For Newbies the internet can be a very dangerous place, if you believe everything you read.
The KEY to SUCCESS is communicating with your down line. By joining my Dollar Wise Network.  This supplies you with the means.  Be aware of scams. If your site is not listed here then assume I have tested it and found it to be a waste of time and money.
Everyone has heard about Avon, Herbal life, Organo Coffee etc.  SFI is free with no set up costs.
Strong Future International  offer a wider range of income resources. Free to participate and earn.
Bonus. Paid for shopping, selling and simply spreading the word.
Be Part of the biggest Community On Line. Over 100,000 members supporting their local businesses.
No need to pay  starter kits costs of hundreds even thousands of dollars.
Be rewarded for participation. Monthly Be in to WIN. Freebies and Prizes. Receive random down line.
I used my Commissions to Launch DWSEarner in 2015, then ABC4Income in 2016.
Need I say More.
If I had given up in the first few months, I would not be generating a full time income working 0n line today.
You want to be using Advertising Resources!  That Can Earn You Cash Back! While promoting SFI  on Auto Pilot. This is when you really start to see the dollars, as your down line follow you.  By not spreading your wings to far and concentrating on a few sites. You will start to grow a wee nest egg. Watching it grow larger, day by day, month by month, year by year.
This is the time consuming part. Setting up your promoting for SFI.   REMEMBER I have been doing this for years. You do not need to join every site today.  After participating at SFI. Join one or two new sites daily you see listed at the down line builder programs at DWSEarner and ABC4Income.. Then add your SFI and DWSEarner promoting links
Do not join the recommended down line builders at these sites. I have designed our own down line builder below.
Treat SFI as a real job where you have to turn up to work.
BUT instead of leaving home you go to your computer for the hour you are employed.
Change your mind set.
SFI provides you with new friendships. Hours of entertainment.
Earning with shopping and selling.
I feel there is no out of pocket expenses, as you would be spending what already is added to your household budget.
Weekly Check Top Movers sending E Cards.

https://dollarwiseblog.com/sfi-welcoming-new-psa-with-ecards/ 
Private forum for Maree Wells's SFI team
NEW if you are not in my SFI Down line be sure to set up your own SFI Forum.
SFI have just added a powerful new addition to the SFI Forum.
As a Team Leader, you can now invite your team members to discuss advertising sources, strategies, game plans, contests, marketing ideas, your team co-ops, and more.
No longer do you have to rely on other unwieldy and/or unfriendly methods to brainstorm and interact with your group.
Just create a thread, let your team know the URL, and put the power of a full-featured SFI private forum to work for you!
https://news.sfimg.com/2016/04/21/new-private-forums-for-team-leaders/
All my Team Be sure to Join Our SFI Forum.
https://www.sfimg.com/forum/thread?id=44602
FIND examples of the posts I send, here. Explaining how to send E Cards.
https://dollarwiseblog.com/sfi-welcoming-new-psa-with-ecards
Another tip: Don't expect lots of responses. Instead, stay focused on publishing valuable information each week.
Remember, most people are highly skeptical that they can make money on the Internet.
Over time, your consistency will demonstrate that SFI is real, that you're real, and then they'll want to jump in.
Join Our SFI Facebook Group.
Duplicate setting up your own SFI face book group.
https://www.facebook.com/groups/sfipays
In the advertising world, it's well-known that most people have to be exposed to something at least 10 times before they even notice it…and often many times more before they will take action such as making a purchase. Use this knowledge to your advantage with a regular, weekly newsletter posted at face book encouraging your team to participate with the discussions.

I have had so many members asking how I achieved Level 5 in the
I decided to put this plan of attack together to support all my team and friends helping them achieve having their names listed on the New SFI Leadership Challenge.
First be sure to join DWSEarner.
I launched this traffic exchange at the end of 2015 when I was a Platinum SFI Team Leader.  Before the changes came into effect in 2016.
I have dropped to Silver but am enjoying the new updates receiving larger commissions.
Check in daily at DWSEarner to see what spot prizes are on offer via the Surf Chat, exchanging ideas with other SFI Members.  🌹 🌸
Some of my Teams Testiomionals. thing…
This is the best money-making opportunity I've seen.
I have been involved in the network marketing for 5 years now.
Maree is opened doors for me to networking.
With her help I really do something good in my life.
I am happy that she is my sponsor and mentor with SFI and Now DWSEarner.
I CAN TELL YOU WITH MAREE AT OUR SIDE WE REALLY MAKE MONEY.
I just  love working at  dws. everything I do dws I am rewrded.  How great is that.
Maree is no.1.
Ican not describe in words how greatful I am to be part of Maree team.
She always help,guide and motivate me.
maree is the best support,leader and friend.
With her support I also achieved Bronze Team Leader this month at SFI.
Thanks Maree
you are the best I just get 2 new refs yesterday.
Elizabeta.
"Maree is an Expert in her field of work. Her knowledge of working Online is superb.
An excellent person to boot! She is well versed in all avenue of Marketing.
I highly recommend connecting with her as the value of her advice is PRICELESS! "
Thanks, Wesley
Dear Maree, I am so glad I am in your Dollar Wise organization.
I got paid just over $30 on my Payoneer account today from SFI and the promotional down line builder sites  are giving me an income too.
You really have the winning combinations of SFI, GDI, and of course, All In One Profits.
Kudos to you for being such a great, patient trainer.
I thank the Lord for connecting me with you and these great opportunities and to learn to brand myself.  I thank you for getting me to join your DWSEarner Network.
AIOP  Last year I was blown away when you suggested I join AIOP First as your sponsor,  then you waited for me to set up my account then signed up underneath me.
I have earned hundred's of dollars from your passed up members. Thank you.
Mary Batel.
Maree, Thank You so very much.
I am Loyal because you are the ideal sponsor, you are awesome, and so sharing.
You are the first sponsor I have had online and you have made it very hard for anybody trying to sponsor me in anything, they have some giant shoes to fill.
Keep doing what you do and in the fashion that you do it, I Love it.
May God Bless and Keep You and Your Family
Always your Loyal Affiliate.
Laverne.
Hi Maree,
I just wanted to say a huge THANK YOU for all your support and leadership you've shown to me since we started working together.
The DWS Earner Co-op is one of the best things I could have found on the Internet.
I was working and building my team at SFI, but it wasn't going anywhere.
Since I implemented your system and followed the DWSEarner plan, I have had nothing but active affiliates and commissions coming in from multiple sources!!!
Awesume as you would say!!!
Cheers,
Joe
It's time to move past the hype and nonsense about getting rich overnight.
Let's plug you in to our team and show you how to CREATE a 5 Figure Income Online.
Your earnings will be determined by your participation.
DWSEarner is all about supporting and training SFI  members.
How to start generating a real income online in 2016."My thoughts for the day."
1. Do not over analyse things and do not be afraid to take a few risks.
2. Always think positive, optimistic thoughts attract positive out comes.
3. Create a realistic time frame for your goals to help motivate you into actions.
4. Do not listen to negative people.
Remember whenever some one undermines your dreams.
They are telling you their story, not yours.
5. Participate in the Admin Watch and Surf daily winning tickets.
http://www.kiwitalk.ws/DWSearner
MAKE This YOUR Three Month GOAL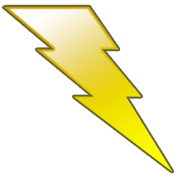 Tip of the Day! Give the gift of Triple Clicks!
Looking for a great way to encourage your PSAs to get active in SFI?
Consider issuing an Gift Certificate to cover the costs of new PSA members NPN Package.
The first thing you want to do as a team leader is to support new PSA members paying it forward stating you expect them to do the same when they start to earn commissions.
I  use SFI Gift Cards instead of paying into pay pal accounts.
This way the member is using the gift for the right purchase. I found when I use to pay into pay pal accounts some members kept the money but did not use it for the purpose it was sent for.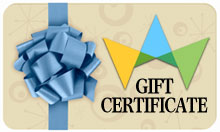 Click this link to fund your Gift Certificate account.
https://www.tripleclicks.com/detail.php?item=14274
Then check if the members can claim the fast track bonus if expired first extent the fast track bonus.  Go to the Genealogy Tab Click other then find the member and click Extent FT.
To issue a Gift Certificate to one of your affiliates, go to your Genealogy Report. and click the BLUE Gift Cert tab,  Scroll down and find the member you wish to sent the Gift Certificate to then click the "Buy Now" link to purchase.
Issue a gift certificate or T Credit Pack to George Waerea
You will see a box appear. Select from the drop down menu the amount you wish to send.
Then also select the amount of days until it expires.
The SFI system then automatically sends your affiliate a special e-mail notifying them of the discount you've offered and the expiration date (up to 90 days).…
Once you have issued the Gift Certificate.
Send a Top movers post explaining how to redeem the card and use the NPN package to its full potential.
Welcome I just sent you a Gift Certificate to purchase the NPN package to activate the fast track bonus.
Go to this link and purchase CLICK the Payment Processor Using the Gift Certificate.
www.tripleclicks.com/11189449/detail.php?item=381607
1. Complete the five Fast-Track actions in the Getting Started section of your To-Do List (look for the green or red JET icons). Note: Jets will not be displayed if you've already completed the associated actions or you're past the 10-day Fast-Track eligibility window.
This will give you the Silver Fast Track Bonus.
I would also Strongly Suggest if your funds allow to set up your standing order to achieve the Gold Fast Track Bonus.
https://www.tripleclicks.com/detail.php?item=212474
FREE Bonus if you Set Up Your Standing Order.
http://www.dwsearner.com/splashpage.php?splashid=9&rid=78
500 Tickets Plus 5000 Credits to start your promoting for SFI at DWSEarner.
Please send in a support ticket to request bonus.
WHAT'S IN THE NEW MEMBER PACK?
200  Member Rewards Points ( I build these saving them monthly ready to purchase Free Items Via Triple Clicks.)
50  T Credits                    (Use these to Bid at the Price bender auctions or play games)
10  EZ Express tokens  ( Use these to Play Games at Triple Clicks)
FREE BONUS!  NMP includes 30 FREE entries in the TripleClicks Daily Crown Drawing
One free entry each day for the next 30 days to win a share of over $1,700 in daily prizes.
TOTAL VALUE = $61.90. You save $41.90!
You May Purchase up to five to save up to $209.50!
SPECIAL BONUSES FOR SFI AFFILIATES
As an SFI affiliate, when you purchase the NMP, you'll also receive…
3 Co-Sponsored Affiliates (CSA) added to your team!
As their Co-Sponsor, you'll earn 15% CV of all purchases they make for life–so long as you maintain the minimum rank of Executive Affiliate (EA). Advance to the rank of Team Leader and you'll also earn unlimited Matching VersaPoints on all your CSAs with the minimum rank of EA2.
500 VersaPoints
Combined with the 250 Bonus Versa Points you'll be receiving for becoming a Fast-Track Member, that's a total of 750 VersaPoints
Note! The NMP is only available during your first 10 days as an SFI Affiliate or TC Member.  More info can be found here.  https://www.sfimg.com/FT

About selling NMPs: Each sale of an NMP to a retail customer earns you 500 VersaPoints. It also generates $6.70 CV (Commission Volume). Change my SFI ID to yours.
The Direct Commission for the seller is $3.02. You may refer prospects to
www.tripleclicks.com/11189449/detail.php?item=381607
You will automatically earn the Versa Points and Direct Commissions on any sales generated from this URL.
Cheers Maree.
Free step by step guide to get you started at SFI.
Register free to receive My boot camp training.  Wipe the slate clean.
Set up a new  G Mail address then register, making sure you never miss any important updates. Do not use this new G Mail address for anything else apart from receiving my updates.
http://www.trafficwave.net/lcp/sfipays/sfipays
Starting Each New Month At SFI🌹 🌸
Set Goals. Rate Sponsors 15 AVP
Do first Stream Post. 
Change my GDI SFI Training Link to yours.
Beginning of a New Month.
Everything winds back to O. New members. An alert on your SFI homepage will remind members that they can transfer their VP with just one click.
Check your alerts. Rate your sponsors, Set your goals 15 AVP points.
Start daily clicking all red tabs. View SFI Training guide I designed    http://www.dollarwise.ws
Click all red tabs above Make sure show Green.
Remember the Win Tab is Grey. click the blue button to verify.
Read Forum Posts. Click Reply and make a comment.
AskSc scroll down and click to rate.
Be sure to take notes of any info you did not know. Start designing a page on your computer.
Tips!  Request to join our king League OR set One up yourself. Play 3-5 times daily.
Before logging out of game check at the right where it reads.
You've also earned a Friend Challenge(click the word Challenge) link and an opportunity to win 300 MRP and more!
EG http://www.gotclicks1.com/62DEhXFeCRXd
Go and share at Face book.
Click Above Games and click the purple box to claim your FREE Entry into the Daily Crown.
Price benders. Remember to click far right.
Bid & Build PSA Prize Wheel after every 10 bids.
https://dollarwiseblog.com/a-games-plan-at-triple-clicks/
Before logging out.
Check all red tabs above are green.
Scroll down to the bottom of the page and claim your Extra  DG Entry.
READ
Make sure at SFI Account you have Social Media Links added.
Then click and share Deal Of the days to face book etc.
Also on Home Page Scroll to where it reads NEWS.
Click the links then click the share button at the bottom of the page.
Via the share button to Facebook twitter and google.
If with Traffic Wave and have an SFI Campaign sent this reminder article.
If with GDI log in and send a reminder to all your GDI Team.
I Paid $36.95 for my Monthly Standing Order.
Log into SFI home page CSA Rewards Ledger CLAIM.
Minimum rank of EA (or higher where noted) required to qualify for CSA Rewards.
15 points received.
Click Top Left Home to Continue
Read
https://dollarwiseblog.com/sfi-marees-tips-to-success/
Review your knowledge monthly.
At the beginning of each  new month I log in and simply click all the banners and allocate my credits I receive with my upgrades and from my team surfing to my SFI promoting.
http://www.kiwitalk.ws/DLTBuild
Tip. Set up your Down line building for DWSEarner.
Sometimes sites can be over crowded with SFI promoting so I  select one site monthly to blast my promoting then I introduce all new members to SFI
April My Recommended Down Line Builder Site Is.
http://admasterplus.com/splashpage.php?splashid=1&rid=29184
Be sure to verify email. Keep an eye out for the One Time Offer To Upgrade.
Instructions on how to set up your promoting for SFI.
https://dollarwiseblog.com/ad-master-for-team-building/
Read the SFI Pay Plan. Make this your goal for 2016.
http://www.kiwitalk.ws/SFIThePlan
Daily To Do! 🌹 🌸
Click all Red Tabs above DAILY. Check messages Top Right and reply.

These are the steps I do daily at SFI before moving on to promoting at DWSEarner.
Daily Check Emails and Reply.
Make sure you are logged into SFI first.
How to avoid hacking and fishing emails. Always log in from this link.
https://www.sfimg.com/ 
Sent Welcome PSA E Cards from Emails received x 15
Take note of emails of all members achievements.
Send individual ECards to CSA for achieving EA2 then bronze etc
Send individual E Card To PSA for achieving EA3 Then Bronze etc.
https://dollarwiseblog.com/sfi-welcoming-new-psa-with-ecards
I work from this page daily. Organization is the key.
http://www.kiwitalk.ws/DailyToDo
👌 message me for 24/7 Support.
Check in daily at DWSEarner to see what spot prizes are on offer via the Surf Chat  🌹 🌸  Check all emails to receive Random Tickets at DWSEarner.
SUNDAY!   What I Do. 🌹 🌸
First Log into SFI  Via this link.
NEVER Log into SFI Via An Email. YOU never know what might be a fishing email.
https://www.sfimg.com/
Then you can start replying to SFI Notices of new PSA etc.
I always send welcome E Cards within the first 24 hours.
https://dollarwiseblog.com/sfi-welcoming-new-psa-with-ecards
Sent the E Card to EA2 Achievers. Great Job
Changed word Bronze team leader to EA2.
Sent the E Card to New PSA.
Remember click the box I agree. Then blue tab send.
When you click the Growth Tab you will see at the right I am listed at number 5 as the Top Promoter. If members click my name they are taken to my profile page listing all my Badges. They also get to view my best tips.
I buy instant SFI down line from Pro Profit. It is a bonus to be listed. As when members read my best tips they are introduced to my SFI training website and I have the link listed here for members to join me at DWSEarner.
MY BEST TIP

So many sites fly by night, swooping in with promises of wealth and fortunes, grabbing all your money, never to be heard from again. SFI is the original work from home program.
My Three steps to success I recommend to all my down line are.
1. Log in and participate at SFI daily. Learning while earning.
Check all Emails and complete your daily VP Tasks.
Click the Growth Tab and connect with all your Local ECA Stores.
Read all replies at the SFI Forum and the ASK SC Panel.
2. Set up your Domain for SFI Training with a sales generating leads program adding your T Click banner to claim the 100 VP.
I work from this site daily, having all my links at the one location.
Organization is the key. I also offer to design my Teams SFI training websites Free.
True 24/7 support for your team when off line.
Giving them access to your SFI training articles when off line.
http://www.dollarwise.ws
3. Register FREE to receive my SFI Boot Camp Training Series.
http://www.trafficwave.net/lcp/sfipays/sfipays
Cheers Maree.
http://www.facebook.com/mareesfi
READ LATEST NEWS: Share one article to Face Book Twitter etc.
Today I shared SFI Leadership Updates. Click the blue link you see.
Scroll down to where it reads Rate this:  Click the 5th Star.
Make sure you have your Social Media Links added to your SFI Account.
Share this: Click each individual link. Facebook Twitter Google.
Facebook. My Example of Message.
I achieved Level Five in the last competition. Lets see all our team listed in the new one.
Click the Blue Button Share This. REPEAT FOR Twitter and Google +
Copy and Paste this link to share every week at these Social Media Sites.
http://news.sfimg.com/2016/04/01/the-spring-leadership-challenge-is-here-3/
Click All Red Tabs Above. Make sure they are Green. Click the Grey Tab WIN Scroll down and click the blue button to enter.
Remember to read all answers at ASKSC  Scroll down Click the blue Link then rate 20 Questions clicking at the right once the timer reaches 0.
I make sure at the beginning of each month to reply with my own answers.
In to Win T Credits as Top Author.
Set aside some time to read.
https://dollarwiseblog.com/how-do-hackers-get-my-info-security-set-up/
I am in the process of designing and updating this article.
Eagerness, commitment & discipline are the prime key factors to succeed in SFI.
Knock Out Trivia. King Card Etc.
When we play Knockout Trivia game, we get a message that "You've also earned a Friend Challenge link and an opportunity to win 300 MRP and more!". Clicking the "Friend Challenge" link will open a new browser window and from their we can copy and paste the link for use in social media, emails, put the link in our website, blog, forum, etc.
Also Referring a friend to Triple Clicks will also gets us these great benefits:
-120 days FREE WAVE3 membership!
– FREE monthly download of the TripleClicks Song of the Month!
– FREE monthly member listing!
– Additional 5% discount on any one Deal of the Day of your choice each month!
– For each T Credit spent by your referrals, receive a FREE bonus entry in the big Daily Crown drawing for that day (max. 5 bonus entries/day) for a full year!
– Unlimited 10% matches of any Eager Zebra Zack pot winnings of your referrals! Qualifications: personal min. $20 purchase at Triple Clicks AND played the same game on the same day/period. and MORE benefits…
Use your T Credits or MRP Point to grab FREE Advertising for SFI or DWSEarner.

https://www.tripleclicks.com/detail.php?item=235841
YOU will also earn at SFI when any of your down line purchase.
Once Purchased email Me your DWSEarner ID to allocate Double credit bonus.
Before logging out participate with the Forum. Click members names to read top SFI Leader Tips.
Personally I ignore all emails asking me to join new launches.
I prefer to concentrate on promoting SFI at Sites Proven for Results.
Make sure to surf and chat at DWSEarner.
Next Read the training articles at Traffic Pro

http://trafficprofitpro.com/?rid=5934
Traffic Pro I grabbed the life time upgrade As they are here for the long haul. The beauty is I am earning commissions monthly yearly with no renewals required for the upgrade.
MONDAY!   What I Do. 🌹 🌸
I am designing this article recording copies of all previous emails I have sent, so you can refer back to it often.
https://dollarwiseblog.com/sfi-leadership-training
Make sure to surf and chat at DWSEarner.
How to start generating a real income working from home.👌 message me
Check in daily at DWSEarner to see what spot prizes are on offer via the Surf Chat  🌹 🌸
Check out this training article I just designed.
https://dollarwiseblog.com/a-games-plan-at-triple-clicks/
So excited to receive this email from SFI.
Good news–you were a winner in today's TripleClicks DAILY CROWN Drawing!
http://www.tripleclicks.com/DailyCrown
Your prize, 2 EZ Express entries, has already been added to your Triple Clicks member account and you may redeem immediately.
For a complete list of all of today's winners, see:
http://www.tripleclicks.com/DailyCrownWinners
DON'T FORGET to make yourself eligible for the drawing today…and every day.
To be automatically entered in the day's drawing, simply play any Eager Zebra game (including any free entry game).
See our complete index of Eager Zebra games at:
http://www.tripleclicks.com/indexContests.php
Have a great day…and congratulations again!
TC Admin
TripleClicks.com
I sorted out the first draw for our Winners.
http://aiopsplashbuilder.com/splash.php?id=25979
I went and promoted this new splash link I purchased at all the down line building sites as well as adding Ad masters Link.
http://www.kiwitalk.ws/DLTBuild
Be sure to enter promo code InToWin
Log into DWSEarner Click Above Surf Then Scroll Down and Click Enter Surf Code.
Here is where you enter the Promo Code.
I sorted out the Admin Watch Winners for the week at DWSEarner.
Then I emailed all my team the results reminding them also about SFI Leader ship challenge giving them the link
https://dollarwiseblog.com/sfi-leadership-training/
If any New members join me from DWSEarner at SFI.
I reassign them to one of my SFI team leaders.
I do not expect members starting out to have the same budget as I do.
When I first began my earnings were 0.95 cents the first month then $2 the following.
Slowly but surely as I started to spend and invest in promoting my earning grew over the years.
Then in 2015 I invested over 1500 of commissions earned setting up DWSEarner.
Honestly Yes I got Frustrated with SFI, many times I strayed but I always had my Standing Order set in place. Some months I did not invest the time I should, instead working else where on another project that caught my eye. Months down the track just turning out to be another pie in the sky fairy tale.
So I have stopped now believing all the hype and false promises I view when surfing.
I now can look back and think how worthwhile it is all now as I earn a full time income with my affiliate marketing program.
Remember the key is to invest with SFI. Imagine if all our teams did the same, we all would have instant upgraded down line paying us 12 levels deep, while promoting SFI building Numerous Different Income Streams with our Down line builder listed at DWSEarner.
Now All My Expenses are covered monthly with my earnings.
Dream It Achieve It.
SFI My Monthly budget includes:
1-A budget for buying PSA's.  I use My MRP rewards to purchase.
2-A budget for T Credits I use my SFI standing order for this.
Purchasing the 125 T Credit Package. Plus a SFI Coop.
3- A budget for external Advertising & Promotion for Sales/PSA's.
I am upgraded at all the down line building sites you see listed.
4- A budget for my Traffic Exchange and Word Press blog
I spent over 1500 setting up DWSEarner buying plug ins etc.
5- A budget for my Traffic Exchange Competitions.
I reward my SFI and DWSEarner Team Leaders for participation.
Read some of my teams testimonials.
LaVerne Christian  United States.
Maree is an Awesome sponsor, she attends to the need of her whole team, she is always avaiable to answer your questions, she emails training material to you on a constant
elizabeta ramsak  Slovenia.
she is the great sponsor and leader
Ajay Ghisad  India  Join Date: 04/30/15
Always Helping. Very supportive.
CSA FESTUS ADODO  Saudi Arabia
She is good and and always there
CSA  Davide Tricomi Italy Join Date: 11/07/15
Finalmente una co-sponsor che offre consigli sulle strategie da adottare.
I can not understand a word but she gave me 5 stars, which is very exciting because it must be so hard when english is not your first language.
CSA Jozefina Dečov  Serbia
Great person, always here to give help. Thank you
These are just a few. Some members start with a bang then fade away, I have around 50 New PSA sign up Monthly. Only a few will still be on board in a few months time.
BUT Once you get 3-5 members that do see the big picture and stay. YOU will be amazed how quickly your income will grow. MOST Important let all your members know the importance of achieving the Gold Fast Track Bonus. As they will be missing out on all these commissions down the track.
SFI Team members that I feel need a special mention.
Jean Vanderflute  CSA  United States Join Date: 12/06/99
Terry LaFever PSA United States My Top Mover Join Date: 03/14/16
elizabeta ramsak PSA Slovenia Hardest Worker Join Date: 01/21/16
Janie Robinson PSA United States. Join Date: 09/14/14
Martine GERARD  PSA France Join Date: 09/08/13
Amazing lady emails me doe's not speak English but very cool.
Nicki Mann. CSA United Kingdom Join Date: 08/08/13
April Te Miha  Aussie Follows all the training Join Date: 01/24/16
Long standing PSA members in my SFI team since 2012 2013 & 2014
Patrick. A Donnelly Emmanuel Mensah  (2012)  Denis Tousignant. Terry Mills. Mary Bartels
I make sure to look after them reassigning New PSA
Long standing CSA members in my SFI team since 2013 & 2014
Arthur Walker   Petko Kishev
I communicate Via E Cards keeping them all updated.
Can you imagine my surprise when SFI Corporate  turned up as one of my CSA team. Join Date: 11/25/98
If your name is not listed please do not take offense as there are so many great participating members in my down line. No need to fill the page with the list I say.
It really is interesting referring back to the list of team members since I started.
July 2013            Sept 5th      June 2014    April 2016
1 (PSAs)   206                  193                178                 107
2                   75                  234              1688               2436
3                   38                    52                 451                  815
4                                           14                   119                   63
5                                             4                    23                    34
6                                                                                           40
7                                                                                              6
8                                                                                              2
CSAs            139                250             1000               1100
TOTALS      458                747             3473               4603
NO MATTER WHAT YOU DO, at least half of your affiliates will NOT become successful.
ALL WE CAN DO IS GIVE PEOPLE A TRACK TO RUN ON. WE CANNOT, HOWEVER, DRAG THEM ACROSS THE FINISH LINE!! They have to want it.
Tuesday Traffic Exchanges! 🌹 🌸
I went and added credits to my Ad Master Promoting.
http://admasterplus.com/splashpage.php?splashid=1&rid=29184
Cheapest Pro Upgrade On line. Be sure to grab the One Time Offer when you first sign up.
Tues in New Zealand ( Monday else where )  is Cash Money at Traffic Swirl  I activate the  Turbo Credit Surfing and Team Turbo. Best day to do it.
Power hour at 9am TUES I purchase double credits.
19,000 Tokens – $20.00
I check my email to claim my Zubbee reward for the purchase.
Paid to click New Ticket link and Ad master
Buy rapid win picks
I send all my Top Movers at SFI the Weekly top mover post.
https://dollarwiseblog.com/sfi-welcoming-new-psa-with-ecards
I share this post at face book and send away at Traffic Wave the same article.
Duplication is the key. I also add ticket rewards for team to claim.
Check your email to view the article I just sent via TWave.
Make sure you are registered to receive all my SFI updates.
Register free to receive My boot camp training.Wipe the slate clean.
Set up a new G Mail address then register, making sure you never miss any important updates.
Do not use this new G Mail address for anything else apart from receiving my updates.
http://www.trafficwave.net/lcp/sfipays/sfipays
http://www.trafficwave.net/lcp/sfipays/dwsearner
I wrote the same article at ApSense.
http://www.apsense.com/user/maree
I accepted all my contact requests introducing them to SFI and DWSEarner.
More info on Social Media can be found here.
http://www.dollarwise.ws/SocialMedia
WEDNESDAY!   What I Do. 🌹 🌸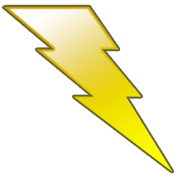 Tip of the Day
Do you have a Standing Order containing at least one S-Builder Co-op unit?
If so, you can ALSO order unlimited PSAs To Go for just $1.99 each HERE.

I save up my MRP Reward Points then I use them to purchase 10 Free Instant PSA Down line. Value PSA To Go $35.
You save
48%
off the regular price of
$3.90
CLICK
PSAs To Go (Special Offer!)
$1.99
How many do you want? Change the 1 to the amount you wish to purchase.
DO not tick the box Receive Monthly as I only purchase when I have MRP Rewards.
Click Add To Cart > Click Check Out.
The order form will appear.
STATE/PROVINCE  (if out side US/CANADA): Enter Name
Email Enter.  Click Continue with order.
Tick which option you wish to use.
TRIPLECLICKS MEMBER REWARDS POINTS
You currently have 1,001 Member Rewards Points (MRP). Select this option if you wish to use your MRP on this order. IMPORTANT:

VP (VersaPoints) is awarded ONLY on purchases of TC Direct products. CV is NOT awarded. VP and CV are not awarded on ECA or Member Listings purchases

.
TRIPLECLICKS TCREDITS
You currently have 79 TCredits. Select this option if you wish to use your TCredits on this order. IMPORTANT:

VP (VersaPoints) is awarded ONLY on purchases of TC Direct products. VP and CV are not awarded on ECA or Member Listings purchases

.
A box will appear after ticking the box. Example
Select the product(s) you wish to apply points to:  Tick the box.

530 MRP – 403879 PSAs To Go (Special Offer!)
Now it will read. Your Cart totals may of changed. Please Verify changes.
Tick the box I have reviewed and agree   Then Click Place My Order.
product info
Item ID: 403879
Ships from United States
MRP Price: 530
TCredit Price: 14
purchase earns 23 VP and 5 MRP ( Only if you are using cash to purchase)
S-Builder Co-op Unit  I have one set up as a Monthly Standing Order.
https://www.tripleclicks.com/detail.php?item=38631
product info
Item ID: 38631
Ships from United States
MRP Price: 4,564
TCredit Price: 160
purchase earns  280 VP  and 5 MRP
When purchasing it will read Your existing Standing Order qualifies you to save 8%.
Tick the box. Receive Monthly
Then Click The Blue Button  ADD TO MY STANDING ORDER>
It will read Added to your pre-existing Standing Order!
I then check If I Need to Purchase any SFI Gift Cards.
Check out the new digital Triple Clicks Gift Cards for an affordable, popular method of spreading the word about Triple Clicks and attracting new customers!

You can order these cards in groups of 30 at the store; just select the Digital Cards option in the Card Type pull down menu.  Saving yourself $13 in Postage.
https://www.tripleclicks.com/detail.php?item=173941
Step By Step Guide how to redeem codes to send to members.

http://www.kiwitalk.ws/SFI_Gift_Cards
I offer to design all my Teams Gift Card Capture Splash Page at Traffic Wave.
I charge a One Off Fee to do this. As I found to many members were signing up then giving up before even starting. This sorts out the time wasters.
Use your MRP Rewards or T Credits to purchase.
Bonus if with DWSEarner send in a support ticket to claim 500 FREE tickets and 2000 Credits at DWSEarner after purchase.
https://www.tripleclicks.com/detail.php?item=282116
Simple you promote your Splash Link Capturing email addresses to redeem the codes. YOU are also building a mailing list at the same time to keep updated with all SFI News and Updates.
If you would like me to design your splash page duplicating the link above.
YOU will need to be a member with Traffic Wave. This is my Auto responder site where I design all my campaigns. NO Limit on how many campaigns you wish to set up.
http://www.trafficwave.net/members/sfipays/affiliate.html
The Affiliate Program I class as an extra bonus.
If already an existing Traffic Wave member. Just send her your log in details once purchased.
STREAM Post I add. Copy and Paste.
Also remember to add a photo. NEW To SFI.
Click Upload Image. A Box will appear Click Select files.  Open the file you wish to use at your computer. Left Click Then Click open.  Click Submit.
Set aside half an hour to read this training article for SFI New Members that are confused.
https://dollarwiseblog.com/sfi-marees-tips-to-success/
Need help just reply. Make sure to read how to send e cards and communicate with your team.
https://dollarwiseblog.com/sfi-welcoming-new-psa-with-ecards/
My Thoughts on today's emails.
Another New Launch! I have received about 20 emails to sign up to a new launch.
I am sick and tired of all these admin setting up new sites before putting their other sites in order first. I am finding some Admin I  have stopped trusting. They are not paying members commissions owed instead they just start a new launch repeating the same Con Artist Schemes. Luring members in paying on time, giving great commissions for the first few months, gaining our trust. THEN they STOP PAYING moving on to repeat the same SCAMS.
My BEST Tip!
I stick with Admin I trust. .
IF YOU CAN CLICK A MOUSE…   YOU CAN MAKE CASH DAILY.
My Simple 3 Step Formula!   DWSEarner teamed with SFI and AIOP .
The key is to only promote 1-3 sites at the down line builder sites listed with DWSEarner.
Then start using commissions to grab one time upgrades at the down line builder sites. REMEMBER I do not promote these sites, instead I email all new members I receive randomly Via the upgrades introducing them to DWSEarner SFI and AIOP
I liked this email from Joe. I can't believe I picked out Archie on Traffic Swirl.. I won a key and couldn't keep it and I recognized him and gave it to him! LOL 🌹 🌸
Members are starting to get to know each other and offer support Via The Surf Chat Bar at DWSEarner.
THURSDAY!   What I Do. 🌹 🌸
You Will SEE Deal of the Day!
Click the Grey Button Share It.
Click the face book link. I enter a wee description.
Very Interesting Deal of the day. Then Click Submit to Face book.
Repeat for twitter etc. Check if there is letters in RED. If so you will need to delete some words before clicking Tweet.
TOP Right you will see listed your SFI Details. My Example.
Maree Wells/ID#1118944  Silver Team Leader.
April VP: 2684/ total VP 40801
Signing Bonus: $200.00
Milestone Shares: 27,664
You have 40 messages  (38 UnRead) CLICK HERE.
Left click your mouse on the blue tex writing. Reply to all messages.
Once replied. Left Click mouse in the box beside SUBJECT
YOU will now see all the boxes are ticked.
Top Right click the Move checked to Trash button. Tidying up your inbox at SFI.
I check my Score Board to see what I need to achieve Bronze.
I buy one T Credit using 126 MRP Reward points to receive 102 Sale VP rewards.
https://www.tripleclicks.com/detail.php?item=47534
I click this link and repeat this 4 times.ONLY purchasing One TCredit.
Remember to tick the box.
TRIPLECLICKS MEMBER REWARDS POINTS
You currently have 3638 Member Rewards Points (MRP). Select this option if you wish to use your MRP on this order. IMPORTANT: VP (VersaPoints) is awarded ONLY on purchases of TC Direct products. CV is NOT awarded. VP and CV are not awarded on ECA or Member Listings purchases.
Wait for the box to appear to verify Purchase
Select the product(s) you wish to apply points to: (Tick the box)

126 MRP – 47534 TCredits – 1
REMEMBER only purchase One T Credit not 4 or 5 as this defeats the purpose of grabbing SaleVP Points FREE..
MOST IMPORTANT>
Check your email that will say
Congratulations, new SFI Bronze Team Leader!
Scroll down to where it reads. ALSO, be sure to let us know if you would like to receive Second Home CSAs. Just go to the following page at the SFI Affiliate Center, scroll to the bottom of the index page, and opt in: Click the blue link to be taken to your SFI account.
Scroll down to where you see written.
Second Home CSA Shares (Team Leaders Only) Click the drop down box and select
Yes Include me in Shares of SECOND Home CSA CLICK SUBMIT.
Now it will read.
Would you like to receive Second Home CSAs? You are currently opted IN
NEXT CLICK CLAIM CSA REWARDS LEDGER.
This will take you to your Chart. Click CLAIM>
RETURN TO THIS PAGE TO VIEW CSA Exchange.  CLICK
Swap CSAs in your organization from other countries to receive an equal number of CSAs from YOUR country.
Spend some time clicking and reading all the individual information.
I only exchange members that I do not have Team Leaders in the same country.
I transfer other CSA members to match up with my Team Leaders Same Countries.
Also when you log into the SFI home page you will see this when ever you achieve a new level at SFI.
| | |
| --- | --- |
| | You've qualified for one or more CSAs. Visit the CSA Ledger (Click)  now to claim. Click the Blue Button. |
I keep a list of where my Team Leaders are from. I work from this page.
Matching CSA members to Team Leaders.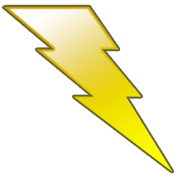 Tip of the Day
Designate your DIAMONDS!
Strengthen your business and get your best affiliates focused on THE PLAN for success inviting them to be one of your team's "Designated Diamonds" (DD).
Your DD pledges to maintain a minimum rank of EA every month, to keep the channels of communication open, and work with you, their sponsor. Additionally, they'll pledge to achieve each of the Team Leader ranks within a given amount of time.
In return, you agree to work closely with your DD for long-term mutual success.
Therefore, be sure to consider carefully each and every invitation you issue.
Extend invitations only to those PSAss who have already demonstrated that they are serious about SFI. Be especially careful about issuing invitations to new affiliates.
Unless they are the rare exception to the rule, you may actually scare them away asking them to make such a serious commitment before they even fully understand what SFI is about.
Here's how it works:
Click the Other tab on your Genealogy Report. There, you'll see a DD column with "Send Invite" links for eligible affiliates.
The number of invites you can issue depends on your SFI rank, as follows:
* Up to 10 invitations may be issued if you are an EA2
* Up to 12 invitations may be issued if you are a BTL
* Up to 14 invitations may be issued if you are a STL
* Up to 16 invitations may be issued if you are a GTL
* Up to 20 invitations may be issued if you are a PTL
Your chosen recipients will receive your invites as a special e-mail from SFI Corporate and will direct the recipient to a special new DD Invitation page. This page includes your photo and full information on what the requirements and commitments are for agreeing to be one of your Designated Diamonds. To accept the invitation, the recipient need only agree to the terms of the program and click the "I ACCEPT" button.
PLUS…as a special bonus for agreeing to be one of your DDs, an additional $200 will be added to their Signing Bonus account!