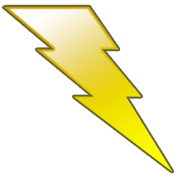 SFI is very simple No Need To Make It More Complicated
Than It Already seems.
I decided to set aside a few hours to write this article supporting my SFI team on what I do Daily Weekly Monthly to achieve SFI Success.

It may all seem quite over whelming when you first join SFI.
The real test is not about earning in the first few months.
It should be about setting up your network and setting goals to start growing that nest egg.
View my Badges, all the proof you need.
http://www.joinmySFIteam.com/11189449.1046
My Favorite SFI Quote.
Folks, we can't give away money (or co-op units or PSAs, etc. which cost lots of money) without the recipient EARNING that money by producing revenue. We would be completely bankrupt and out of business within months if we were just giving money away to anyone who signed up!
Indeed, sign-ups would likely explode to tens of thousands of people a day for everyone and their brother joining just to grab some free money. Do you not understand how COMPLETELY UNFEASIBLE that would be?
A Signing Bonus is just what it says…a BONUS. And no one is stopping you from earning as much of it as you want, as quickly as you want.
If you want to quickly earn your entire Signing Bonus right now, then get busy and make some sales (that's why you're an affiliate)!
YOU control when you earn your Signing Bonus. Please stop being so negative and underestimating what you can do!
Success comes before work ONLY in the dictionary. There is no shortcut to success.
Any SFI member can earn by promoting my ECA Store. Just change my SFI id to yours.
http://www.dollarwise.tripleclicks.com/11189449
Got a business. Need a website like mine. Triple your sales. Apply Free after joining SFI
http://www.tripleclicks.com/11189449/ECA
Internet garage sale.  Join in now!  Change my SFI ID to yours

http://www.tripleclicks.com/11189449
EACH member receives there own Triple Click Store with numerous items to sell.
By purchasing your shampoo, vitamins, electronics, clothing, gifts…etc you are in turn, supporting YOUR OWN business.
While introducing your family and friends also to this great business opportunity FREE.
DWSEarner! Team Building SFI.

http://www.dwsearner.com/splashpage.php?splashid=9&rid=78
I spent thousands in Dec 2015 Launching my own Traffic Exchange to support all my SFI team and friends. Giving them a safe and friendly environment to surf. Introducing them to safe sites I have been using for years listed in my down line builder.
http://www.kiwitalk.ws/DLTBuild
I was a Platinum Team Leader for years Before SFI changed the system in 2016.
I dropped to Silver but love the new changes.
I have also achieved Level Five in the SFI Leadership Challenge for Winter 2016.
For complete details on the Leadership Challenge and the great prizes you can win, see:
https://www.sfimg.com/LeadershipChallenge
View the prizes. At the bottom right click the Medal. This will take you to the list of achievers. YOU will need to select the current leadership board.
LEADERSHIP CHALLENGE (Winter 2014)
YOU will see Maree Wells (ME)  listed at Level 5.
Select from the drop down box. Winter  2016 click Go.
Tip of the Day.
Kiwi's in to win Free Maree Designs Clothing.
If you are a New Zealand SFI Member.
Send in a support ticket at DWSEarner with your New Zealand Postage Address.
Enter Promo Code NZGift   Only need to enter Once.
I randomly draw winners to receive parcels in the post.
Do any shopping at my ECA store Enter Promo Code  ECAPurchase
I randomly select members . Winning cash and credits at DWSEarner.
http://www.dollarwise.tripleclicks.com/11189449
Theres a code for everyone to enter. DWSEarner is Unique rewarding all my members for participation.
When I feel like giving money away I draw random winners.
It will show me when the member last logged into DWSEarner.
If the member has not logged in for two weeks I select another team member.
I only want to reward Active Team Members.
Tip of the Day.
Log into SFI. Click the Red Tab To Do Daily.
Where it READS.
3. To reduce clutter, one-time actions are removed upon completion, but are recorded on your personal
VersaPointsLedger. (Click the Blue Link) No need to wait daily Blast your way through.
Some of my new team had achieved
Gold Team Leader in there first month.
Set aside half an hour daily to participate in the SFI Forum.
Wealth of knowledge. Click the Red Tab above ASK SC.
Read all the answers SFI leaders reply with.
Tip of the Day. Click the Red Tab Stream.
Be sure to type a message every few days.
YOU will see my stream posts. Duplicate them sharing with all your PSA and CSA Team.
Tip of the Day. To build a successful SFI business,
log in daily click above all red tabs.
Scroll down and click the bottom blue tab.
Check above now the tab is green. Repeat until all Red Tabs Show Green.
Important Notes:
For points displaying an asterisk (*), you must click the green "V" in the top right corner of the page to be awarded the point
Tip of the Day. Click the Red Tab EZ.
Join our League at King Card.
I reward members Via DWSEarner for participation.
LEAGUE INVITATION Click this link http://gotclicks2.com/jjbu7gMld
Enter League Password: SyeG2X
Before logging out Claim your Extra Entry into the Daily Crown.
Click Above GAMES. Click the Purple Tab Learn More.
Tip of the Day. Click the Red Tab Movers.
Here is an example of what a New PSA Member can achieve in their very first Month.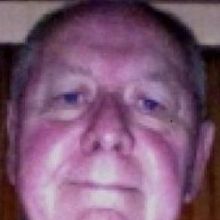 Terry LaFever XXXXXXX (See thier SFI Id)

PSA, Bronze Team Leader
United States
E365 Status: 22039 ABOVE green line /R2 ending 03/26/16
22299 VersaPoints this month
Needed to advance rank to STL: 2 BTLs
Power Rank. 1361/445/Pending | Signing Bonus: $100.00
Join Date: 03/14/16 | Last Login: 8 hours ago (Todays Date 21st March)
$$$$$$$$$$$$$$$$$$$$$$$$$$$$$$$$$$$$$$$$$$$$$$$$$$$$
Support your Team. I reassigned a EA2 member so he could achieve Bronze Team Leader.
So Please Do Not Get upset if I reassign YOU>
You still receive all my training emails Via the Genealogy Tab.
$$$$$$$$$$$$$$$$$$$$$$$$$$$$$$$$$$$$$$$$$$$$$$
Here is an example of A New CSA Member who Lean my sponsor reassigned to my Team.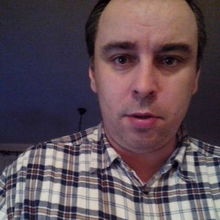 Danijel Mumlek XXXXXX 

CSA, Executive Affiliate
Croatia
E365 Status: 33 ABOVE green line /R5 ending 03/23/16
1680 VersaPoints this month
Needed to advance rank to BTL: 1,320 VP (1500 from sales), 1 EA2
Power Rank. 30353/876/Pending | Signing Bonus: $20.00
Join Date: 02/22/16 | Last Login: 8 hours ago
$$$$$$$$$$$$$$$$$$$$$$$$$$$$$$$$$$$$$$$$$$$$$$$$$$$$
Our Job is to also support our New CSA Members. Some have no communication from their SFI Sponsors.  I have had some very excited members reply to the first ECard I send them introducing myself.
Remember every month you receive New CSA Reassigment Shares if an SFI Team Leader.
$$$$$$$$$$$$$$$$$$$$$$$$$$$$$$$$$$$$$$$$$$$$$$$$$$$$
Check often and remind all New Members The importance of achieving The FAST Track Bonus.
Once a Week I check all Movers. If I see a red plane I send them an  E card.
https://dollarwiseblog.com/sfi-welcoming-new-psa-with-ecards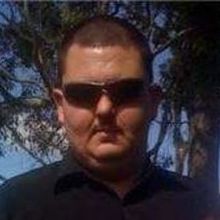 Andrew Anastasiou XXXXXX 

PSA, Affiliate
Australia
E365 Status: 848 ABOVE green line /R2 ending 03/25/16
1168 VersaPoints this month
Needed to advance rank to EA: 332 VP
Power Rank 52423/344/Pending | Signing Bonus: $20.00
Join Date: 03/13/16 | Last Login: 6 days ago
Personally You need to remind members the importance of being active and participating daily.
See how he has not logged in for 6 days. Silly really giving up before even starting.
Tip of the Day. How to send an E card.
Click the name of the person. A Box will appear Where it reads Send an E-Card: Select the card from the drop down box. Click Go
A Box will appear
Thank you E-Cards
Left Click the Card you wish to send.
Copy and paste your message.
click The Box I Agree. Then click SEND MESSAGE> All done. Just keep experimenting.
Once you have finished Click the X at the top right of your computer to close the browser window.
Tip of the Day. Click the Red Tab Above Growth.
At the right View the stores.
5,377,352 Members
203 Countries with Members
95,188 Products (View latest)
3,272 ECAs (View newest ECAs)
10 ECAs in New Zealand  Example I click this link . I then click the companies name and connect.
I love it shopping and supporting kiwis ECA Stores. I am buying what is already added to my household budget.
Before going to the Mall to buy presents etc I always check first what is available at ECA Stores. Some Stores Ship World Wide.
140 Countries with ECAs
I love working in TripleClicks. The shoppers here are more than shoppers they make up a community. We get to know one another.
We communicate and aid one another.
If you ever thought to engage in online sales it would best be here.
Tip of the Day.
I purchase instant down line to reassign to my Team Leaders.
I then introduce them to my SFI training website designed at GDI.
The affiliate program at GDI is an extra bonus.
When 5 of your team apply to GDI in the one week. $100 Bonus. 10 = $200
Unheard of else where. GDI was the very first affiliate program I joined in 2009.
GDI. 

Great affiliate program with Free Domain Bonus. When joining select the $10 Affiliate program. No need to upgrade as we use them solely for designing our SFI Websites.
True 24/7 support for all your down line when off line, giving them access to your Cash Generating Website.  Introduce them to your down line builder sites, generating numerous income resources with the one link.

https://www.tripleclicks.com/detail?item=313775
I charge a one off fee to design your SFI website at GDI.  Purchase this package from my store.

I do not want to spend hours designing websites to find members have given up before even starting.
http://proprofit.tripleclicks.com/11189449/
100 PSAs GUARANTEED + 50 for FREE !! 1$ Each !! + Pay 2 Get 3 !!
I love it when they have the sales.
I purchase instant down line from Pro Profits. Receiving affilates without having to personally recruit them.
This allows you to spend less time and money on advertisement.
The time saved as a result can be used to focus on other SFI matters, such as team building, communication, leadership and purchasing, etc.
WIN 1 GUARANTEED CSA!
Every Wednesday, Pricebenders features GUARANTEED WIN auctions at 4am, 11am and 8pm CT.
With a single bid, you'll win a Co-Sponsored Affiliate with the chance to win up to 200!
Here's how it works: When I see the box pop up I tick the remind me Later. So I do not need to try and work out the time difference.
1. Go to the auction and place at least one bid.
2. Once the auction ends, you'll receive an email with directions for how to claim your CSA.
3. All GW auctions also have a "Last Bidder's Bonus" of anywhere from 35 to 200 additional CSAs!
Be the last person to bid, and you'll win this added bonus!
Before logging out. Be sure to click above the Alert Button.
Scroll down and click the blue button claiming an extra draw into the Daily Grand.
NO time to surf.
Use your T Credits or MRP Point to grab FREE Advertising for SFI or DWSEarner.
https://www.tripleclicks.com/detail.php?item=235841
YOU will also earn at SFI when any of your down line purchase.
Once Purchased email Me your DWSEarner ID to allocate Double credit bonus.
Select the package you wish to purchase.
Click add to Cart. Click Continue to Check out You will see the order form.
Enter your Area code email etc.
Check all empty boxes have the details entered click Continue
Tick Payment box you wish to use. T
TRIPLE CLICKS MEMBER REWARDS POINTS TRIPLE CLICKS T CREDITS
Wait to verify box to appear then tick. Example I used T Credits.
It will read Your cart totals may have changed.
Please verify the new totals Scroll down to the bottom of the page and click
I have reviewed and agree to the Triple Clicks Terms & Conditions. Click the box at the right Place MY Order.
Once you have been participating for a few months and achieved Bronze Team Leader.
Be sure to set up your Leadership board.  I update this page often.
http://www.dollarwise.ws/Team_Leaders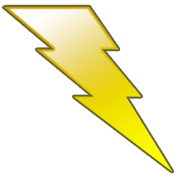 Tip of the Day. Sharing to Facebook.
Make sure you have your Face Book Link entered at SFI.
Log into SFI. Click the Grey button above my account. Select from the drop down box Account info. Click Add to account information and add your Facebook page.
When you log into SFI scroll down on the alert page.
To where it reads. LATEST NEWS:
Here you will see new updates from SFI. Click the links.
Example. A page will appear like this.
http://news.sfimg.com/2016/03/22/new-easier-qualifications-for-leadership-challenge/
Scroll down to where you see.
Rate this: Click the 5 Stars.
Share this: Click the face book tab. A box will open.
Write a wee message then click Share this to face book.
Repeat for Twitter and Google +
Tip of the Day. Share Triple Click Products.
Click the Red Tab Above TC
Share the product special for the day to your social media links.
Click the SHARE IT BUTTON
A box will open click Facebook. Add a wee post then click share.
Repeat for Twitter.
WARNING. Stay well away from ClickAd Xpress. Worst scam on line
I got this alarming email from SFI!   Why it is so important to have a strong password.
Too many failed login attempts, (15) Account has been temporarily locked
This person had been trying to log into my account for 2 hours.  Every now and again check your details are correct.
Click Income above > Commission Report. Then > Collection Options. Click My Account Drop down box > My info
Overnight success…NOT!
Lets talk about having big goals…but REALISTIC goals.
SFI holds tremendous potential for those who will apply themselves, but it's not going to happen overnight or without work. As the old saying goes, "the only place that success comes before work is in the dictionary."
We often hear from affiliates asking why they're not seeing a big commission check yet. But more times than not, the person asking hasn't even been an affiliate for more than a few weeks and is only really beginning to even understand how the whole SFI system works. And frankly, even if the number was six months, it's still much too early to be expecting a significant income stream to have developed.
We always say that if you're not willing to give a business at least a year, don't even bother getting involved. You must understand: It takes time to get to know all the nuances of a business. It takes time to get to know the products. It takes time to develop a game plan. It takes time to figure out what marketing activities will work best for you. See our six-step plan for reaching the top in SFI.
The fact is, anything worthwhile takes sustained effort. If that were not true, we'd all be the perfect weight, we'd all have perfect relationships, etc. It's the same thing with your own business. If you're thinking money's going to start pouring into your lap next month, you've set yourself up for failure.
But let's look at some real examples and see if we can put some perspective on this. Let's start with SFI's own president and founder, Gery Carson. Gery explains:
"My success as a entrepreneur and business leader is widely known today. Yet what most people don't know is that I LOST money my first two years. I only broke even in my third year. And it was only when I got to my fourth year did I finally start seeing profits. Oh, how I wish someone had invented an SFI for me back in the mid-80's when I was starting out! ; – )

So was all that effort worth it? ABSOLUTELY! Because I persisted, today I live a dream life, I have my dream home, drive my dream car, and I get to lead one of the most exciting Internet companies in the world. Yes, because I stuck with it, I am today truly blessed beyond my wildest dreams."
But let's go farther. Let's look at some of the actual home business superstars we've interviewed and featured on our Website in the past:
Note that amounts listed reflect declared earnings at the time their interview was published.
ROBERT BLACKMAN now earns as much as $85,000 per month. Yet it took Robert two years to see his first four-figure check ($1,000 or more), and it took him five years to see his first five-figure check ($10,000 or more).
CHARLES LESLIE's monthly income exceeds $12,000 a month. It took Charles five months to see his first $1,000 check, and three and a half years to see his first $10,000 check.
TRACY DIETERICH earns $36,000+ monthly. But it took six months to hit that first $1,000, and a year to get to $10,000.
DALE CALVERT makes so much more than $100,000 a year that he won't even divulge the amount. Yet Dale worked four months before seeing that first four-figure commission check…and two full years before hitting five figures.
DR. JOE RUBINO now cruises at over $62,000 each month. But that first $1,000 check took two months, the first $10,000 check, one year.
ROBERT BUTWIN drops $80,000 or more into his bank account each month. But would you believe that first $1,000 check took two years to reach, and a full FIVE years for Robert to reach the first $10,000 check? It's true!
DAVID A. NELSON clears $40,000 in a month. But reaching that first $1,000 check took 18 months. Reaching the five-figure check took two years.
TONY KENT has exceeded $90,000 in monthly earnings. But exceeding $1,000 took Tony one year…and a year and a half to exceed $10,000.
In other words, even the most dynamic, highest-earning entrepreneurs took MONTHS to begin seeing an income of any real significance. And the real wealth, the $100,000+ income we all strive for, took an average of almost THREE YEARS to achieve!
Do you think ANY of these gentlemen don't think the ends justified the means? Do you think for an instant that the months and years invested hasn't been rewarded a thousand times over at least? You don't even have to think about it, do you?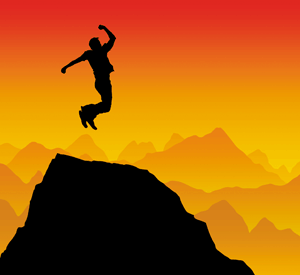 If we told you that after two to three years of following our system, you could be making more in a month than you now make in a year, could you handle that?
This is a genuine and realistic goal. But when you say you want to quit your job in six months and live off the income from your new business, well, that's just not realistic.
Can you think of any other endeavor where you could invest just five to 10 hours a week for a couple years and at the end of that time have that turned into a $3,000 to $10,000 residual monthly income stream? Money that keeps coming in month after month, year after year. Money that keeps coming in whether you work 10 hours a day or two. A commission check waiting for you in your mailbox when you return from yet another vacation. Money that when you've left this planet continues to provide for your spouse, children, or grandchildren.
Sounds extremely nice, doesn't it? But again, these are likely not things you're going to see in your first year. It's just not going to happen. Some of you—the go-getters—you WILL see it happen in your second year. For most of you, however, you need to be thinking two to five years. And you know what? When you get there, we guarantee you, you'll say it was nothing!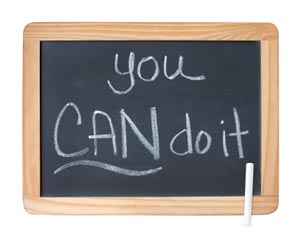 BOTTOM LINE: We reap what we sow, but the harvest is never in the same season as the planting! Today you are planting…and will be at least for the next several months. Your harvest will come in time. Be persistent. Be patient. Work the Web using our proven SFI system. Think long term. Take action every day, (no matter how small) to build your business. And always remember, THE ONLY WAY TO FAIL IS TO QUIT.
Remember at SFI everything winds back to 0 at the beginning of each New Month.
Tip of the Day. All in One Profit.
I log into this page
Working from it daily.
Then I move on to my down line builder page. Clicking the banners adding my promoting to SFI and DWSEarner. http://www.kiwitalk.ws/DLTBuild
I team DWSEarner with AIOP then introduce all new members to SFI
I offer to design all my SFI Teams Splash pages at AIOP. Send in a support ticket.
All In One Profits.

Great affiliate program earning cash back.
This is where we all design our Splash pages for any Core Business.  Here are a few of My examples.
http://aiopsplashbuilder.com/splash.php?id=25439        
DWSEarner Coop Splash.
http://aiopsplashbuilder.com/splash.php?id=25706        
SFI Splash

I charges a one off fee to design your AIOP SFI and DWSEarner Splash Pages. 
Purchase this package from my store.

I do not want to spend hours designing splash pages to find members have given up before even starting.
https://www.tripleclicks.com/detail.php?item=282064 
Bonus 5000 hits included for SFI promoting.