1 TEAM  –  1 VISION  –  1 GOAL
Happy New Year Every One.
Lets all Prosper in 2016.
FIRST!  Most Important.  Have you signed up with my New Traffic Exchange.
  

Joining Programs.
The key is to log into DWSearner and join the sites listed  in the down line builder.
Send these links to your team to sign up from.
Your team will then follow you into these sites on Auto Pilot when they complete the sign ups at the Down line builder. 
Set aside the day to set up your DWSearner Network. Team building for SFI Or Any Core Business you wish to expand.   
http://www.kiwitalk.ws/DWSearner
You want to make money? YES!  Follow The Daily Plan before exploring else where.
Be sure to request to join My New Face Book DWSEarner Group.
Here is where I will be rewarding all my team from the numerous different sites I belong to.
https://www.facebook.com/groups/DWSEarnerShopping/
Lets all list our Three Wins and Three Goals weekly.
My three wins.
1. I survived Xmas with money still in my bank.
2. I achieved platinum team leader at SFI again.
3. I am learning how to manage my new Traffic Exchange purchasing more fun game plug ins for my members.
My three goals. 
1. Build My New Traffic Exchange.
2. Support my team members achieve their goals.
3. Build a network of kiwi customers for my clothing range Via my ECA Store.
http://www.dollarwise.tripleclicks.com/11189449
Be sure to list yours at our DWSEarner Group at Face Book.
Great Quote at SFI Forum
The new requirement for Team Leaders is almost certain to create more income for Team Leaders.
Being a Team Leader in SFI is of course supposed to be focused on building and leading a TEAM.
And, in fact, these activities–DUPLICATION–are absolutely crucial to the success of the SFI system.
Over the last several months, however, we have seen this vital element given less and less attention by both new and old Team Leaders.
http://www.dollarwise.ws/SFI_Duplication_post
Duplicate Posts Change my links to yours.
I will be updating this page over the next few weeks.
I  will also be writing training articles at my Word Press Blog. So check in often.
http://www.dollarwiseblog.wordpress.com
To reverse this trend, SFI are adding a new Team Leader qualification,
which will become effective as of January 2016 (qualifications met by midnight, January 31, 2016).
Here are the Team Leader requirements as of January. I have highlighted the changes.
Bronze Team Leader (BTL)
Minimum 3,000 VersaPoints (1,500 min/2,000 max from sales/purchases)
Minimum (1) first-level EA2
Maintain Leadership Page  ( Check in every 10 days and click the activation buttons)
Minimum 3-star sponsor rating from PSAs (not required if you receive less than 5 ratings)
Silver Team Leader (STL)
Minimum 4,000 VersaPoints (1,500 min/2,500 max from sales/purchases)
Minimum (2) first-level BTLs
Maintain Leadership Page
Minimum 3-star sponsor rating from PSAs (not required if you receive less than 5 ratings)
Gold Team Leader (GTL)
Minimum 5,000 VersaPoints (1,500 min/3,000 max from sales/purchases)
Minimum (3) first-level STLs
Maintain Leadership Page
Minimum 3-star sponsor rating from PSAs (not required if you receive less than 5 ratings)
Platinum Team Leader (PTL)
Minimum 6,000 VersaPoints (1,500 min/3,500 max from sales/purchases)
Minimum (4) first-level GTLs
Maintain Leadership Page
Minimum 3-star sponsor rating from PSAs (not required if you receive less than 5 ratings)
Diamond Team Leader (DTL)   ***NO CHANGE***
Minimum 1,500 SVP
Minimum (5) first-level PTLs

.

I will be reassigning PSA to help my team build their SFI leaders.

YOU must check Facebook posts. As this is where I will list PSA ready for reassignments.
As I do not want to be reassigning members to inactive Team Leaders.

Use your MRP Rewards to earn Sales Activity Points.
While getting Free advertising at DWSEarner.
Free Advertising For SFI At DWSearner using your MRP Rewards or T Credits at SFI.
I will manually add these credits to your account at DWSearner once purchased.
Once purchased. Please send me an Email with your Name and DWSEarner Id.
• Buy this item with 4,525 MRP or 134 TCredits.
• TC Members earn 5 MRP with each purchase.
FREE advertising using your MRP rewards or T Credits.
Select the package Via the link above.
Click add to Cart. Click Continue to Check out You will see the order form.
Enter your Area code email etc.
Check all empty boxes have the details entered click Continue
Tick Payment box you wish to use.
TRIPLE CLICKS MEMBER REWARDS POINTS TRIPLE CLICKS T CREDITS
Wait to verify box to appear then tick. Example I used T Credits.
It will read Your cart totals may have changed.
Please verify the new totals Scroll down to the bottom of the page and click
I have reviewed and agree to the Triple Clicks Terms & Conditions. Click the box at the right Place MY Order.
  

Joining Programs. Be aware of the scams and false hype.
I have done all the donkey work for you. Check first to see if sites are listed in my DWSEarner Down line Builder.
If not assume I have already tested them and found them to be a waste of time and money.
Feel free to also send in a support ticket. Asking my Views as not all my Sales Funnels sites are listed in my down line builder.
I suggest to set up a new G Mail Account To Register Free for my Training Series. 
http://www.trafficwave.net/lcp/sfipays/dwsearner
This way you will not miss out on the training articles or my important updates.
Make sure to check emails daily from DWSearner. Random Cash Codes will be found.
This is how we all earn with Numerous Income Resources.
Promoting SFI and DWSearner at the sites listed in the Down line builder
Unique to DWSEarner. Promo Wall and Mini Brander links for promoting and team building.

I multitask checking all my emails.

 
I send all unwanted emails to my spam folder.

Start at SFI 
How to avoid hacking and fishing emails. Always log in from this link.
 

Click all red tabs.
Check top movers. If you see a Red or Green plane.
Send them an email reminding them of fast track bonus.
http://www.dollarwise.ws/SFI_Duplication_post
Duplicate Posts Change my links to yours.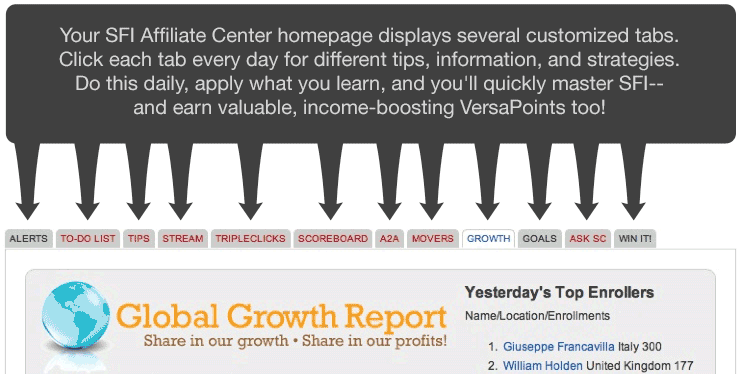 AND DON'T FORGET…
The most important thing to do is log in at the Affiliate Center every day and review the tabs on your homepage.
 

Card King.
Set up A League at Triple Clicks. Invite and Challenge your
DWSearner down line.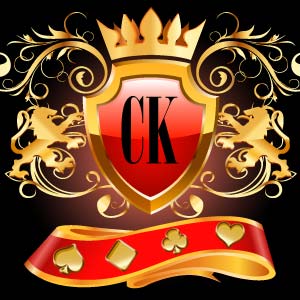 Card King
    • Will the next card dealt be higher or lower than the last? Each correct guess earns points.
• Earn Bonus Points with straights and Sidekicks. Earn instant Bonus Prizes and cool badges, too.
• Post a top 100 score for the day to win a share of the daily Card King Zackpot.
• Yesterday's winners took home 1,426 TCredits!
    Earn from all your Teams Purchases at Triple Clicks.
    I love the Games On Offer.  Great Daily Entertainment. 
I will be Rewarding My Team At my Traffic Exchange DWSearner.
Bonus!   Join DWSearner Upgrade then blast SFI promoting .
Send in a support ticket and I will credit 500 credits to your account
http://www.dwsearner.com/splashpage.php?splashid=14&rid=0
I Give the Winners Weekly Free Advertising Credits to blast their SFI promoting at DWSearner.
First Place.                       500 Credits.
Second Place.                  300 Credits.
Third Place.                      200 Credits.
Fourth Place.                   100 Credits.
Fifth Place                         50 credits. 
Click this link to see if there are available spots in my League
http://gotclicks1.com/jjbu7gMldIf
If not. Set up your OWN Team League
REMEMBER To Claim Free Entry.  click above Games. You will see.


Click the PURPLE BOX to Enter Daily. In to Win.
TODAY'S 152 PRIZES TO WIN

Way to go! You have qualified for 4 entry(s)* today.
With your 4 entry(s) today, you have 800 chances to win!
*2 entries for 20 VP generated on 12/18/15
*2 entries for having a minimum 1,500 VP Standing Order.
Bid & Build!  At the right be sure to claim your Free Spins.
You Will see a Blue Graph. When it is complete. A Link will appear to click and claim YOUR FREE SPIN>
CLICK the Whats This Link for MORE Information.
Now That You're Here, Let's Get You Paid!
1) Promote Your SFI Offers
2) Show Others How To Do The Same!
3) Keep it Simple! Keep it Profitable.
Once you have set up your Down Line Network FOR SFI PROMOTING.
Work from Our Daily To Do Page.
If you just Cleared your cookies NOTE! When you log into SFI it will say.
Our monitoring system has alerted us that your SFI account has been accessed from a new device. 
To ensure the security of your account, we require that all new devices be approved by the SFI account owner.
2. Enter your email address to have the password reset email sent to you.
3. Locate the email (note that it may land in your junk or spam folder) and click the included link.
4. You will be taken to the "Change Account Information" section of the Affiliate Center.
Enter a new password for your account and click the "Submit" button at the bottom to save your new password.
That's it. You should be all set now.
Special Note: The ONLY link that will work will be the one from the LAST password reset email you requested.
Links in an earlier (older) emails will be voided.
8

Great Ways To Use Your TCredits: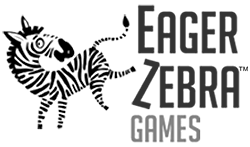 Have fun and win giant TCredit "Zackpots" playing our exclusive Eager Zebra™ games.
Each game is just 1 TCredit to play! Check out our games here.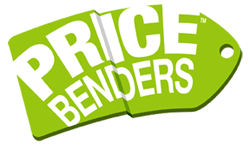 At our Pricebenders™ Penny Auctions, you can use your TCredits to bid on hot, new, brand name products in electronics,
kitchen gear, tools, home and garden, silver and gold bullion, gift cards, the latest movies,
office products, and more. Just 1 TCredit per bid to win great products at prices FAR below retail–typically more than 90% off!
Click here to learn more.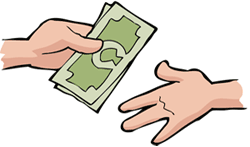 Turn the clutter around your house into cash by listing stuff you no longer need for sale at TripleClicks.
Just 1 TCredit per listing! List items for as long as you like,
with exposure to up to millions of members in over 160 countries. and receive up to 100% of the sale
You can after the new rules make 600 AVP on Auctions, 250 AVP on Games, plus 510 SVP on buying single TCredits with MRP.
So be wise to have TCredits and MRPs enough to you fast can raise to BTL, if you get an EA2 in January.
To: All SFI Team Leaders
From: Gery Carson, SFI President & Founder
Hello and Happy New Year!
I love the beginning of each new year.  I love it because it's a fresh, new start–a chance to do things better than ever, and an opportunity to achieve big new goals.
If you've been following our recent announcements, you're aware that we've introduced some powerful new resources to help you make 2016 a really big year.
Especially for those who have been concerned about losing their Team Leader status (or dropping back in rank) due to the new Team Leader requirements,
these new resources are even more important!
So, today, I want to go over with you these new resources (and a few others, too) so you can hit the ground running!
DESIGNATED DIAMONDS
http://news.sfimg.com/2016/01/01/new-for-2016-designated-diamonds-program/
The Designated Diamonds (DD) program is directly aligned with
THE PLAN https://www.sfimg.com/the_plan)–and facilitates your advancement all the way to Diamond Team Leader.
Get yourself up to speed on this new program by carefully reviewing the announcement.
Then start designating your PSAs.
Each one accepting your invitation will be committed to being a minimum of EA every month!
Moreover, they will be on the path to BTL, then STL, then GTL, PTL, and DTL.
And as they advance up the ranks, they'll be helping YOU become a DTL.
MILESTONE SHARES
http://news.sfimg.com/2016/01/01/new-for-2016-milestone-shares/
Effective today, for every 10 personal VP your affiliates earn, they now bank up to 18 bonus shares of the TripleClicks Executive Pool–
Paid to them upon reaching each of the five Team Leader ranks!
Yes, we've just put a major bonus in place to incentivize all of your affiliates to earn the maximum amount of VersaPoints each month and to become Team Leaders.
This can of course provide a major boost to YOU in meeting your qualifications for the rank of BTL, STL, and all the way to DTL!
CSA REASSIGNMENTS
https://www.sfimg.com/Support/Solution?catid=26444&id=215051
CSA Reassignments were announced on December 3rd, 2016 and some of you have begun using this powerful new resource, but most of you have not.
That needs to change!  If you're serious about becoming a DTL, this is one of THE most powerful tools you have at your disposal…and it's so easy to use, too!
Yes, if you're looking for ways to have lots and lots of EA2s every month, this is the tool!  And we've even laid out the exact strategies for you to use.  What are you waiting for?
SIGNING BONUSES
https://www.sfimg.com/Support/Solution?id=214592
The Signing Bonus (SB) program, announced on November 19th, 2015, is yet another tool all Team Leaders should be putting to work for them.
Also, did you know you can specifically target your affiliates who have received a SB via a new "Signing Bonus" filter in your Genealogy?
You can select those who have received a SB and/or who have a specific remaining SB balance
so that you can send out just the right group message, etc. Example: "Signing Bonus = 20″…or…" Signing Bonus > 1″…or…"Signing Bonus < 50."
LEADERSHIP GOLD
We crank out a LOT of information throughout the year, so it's understandable that you might have missed some "nuggets" here and there that could be very valuable for achieving your 2016 goals.
Hence, I encourage you to review this index of Ask SC LEADERSHIP threads and get powered up with some new ideas:
https://www.sfimg.com/Home?tab=ask_sc&display=newest_closed&category_id=7
That's all for now.  Here's wishing you a very, very happy and prosperous 2016.  Let's build something GREAT!Gery Carson