Are you ready…to build something GREAT in 2016?
We are!
It should be obvious, but we have an incredible team here at SFI Corporate…and in 2015
our guys and gals delivered more goodies in a single year than I can ever recall.
And after more than three decades in business, that's saying something!
Seriously, if you'll page through all of the (many!) announcements for 2015 here at news.sfimg.com…
and really take the time to digest each addition…you'll conclude, like I have, that 2015 was truly a banner year!
And look an what we've added already for 2016!…
Is there any other company out there delivering more–and more often–for their partners (that means YOU, our affiliates) than SFI?
Yes, I'll put SFI up against any other company in our industry!
I hope you don't mind me tooting SFI's horn a bit, but I'm truly, truly proud of our team here and the work they do to make SFI such a great company.
There's an old Chinese proverb that I love:
"The best time to plant a tree was 20 years ago.  The second best time is today."
If you've been building something great for weeks, months, or years already…well done…you rock!  But if not, that's okay, because, like the Chinese proverb, the second best time to start building something great is TODAY.
LET'S GO BUILD SOMETHING GREAT!
New for 2016: Designated Diamonds program!
The Designated Diamonds (DD) program is directly aligned with THE PLAN–which prescribes identifying five serious PSAs and working together towards the mutual goal of becoming a Diamond Team Leader.
What the new DD program does is formalize this process by providing you a method to officially designate select PSAs as the persons you're going to work the closest with.
Here's how it works:  Check the number of invites allocated to you.

Up to 10 invitations may be issued if you are an EA2
Up to 12 invitations may be issued if you are a BTL
Up to 14 invitations may be issued if you are a STL
Up to 16 invitations may be issued if you are a GTL
Up to 20 invitations may be issued if you are a PTL
The invitations will come to your chosen recipients as a special email from SFI Corporate and will direct the recipient to a special new DD Invitation page.  This page includes your photo and full information on what the requirements and commitments are for agreeing to be one of your DDs.
To accept the invitation, the recipient need only agree to the terms of the program and click the "I ACCEPT" button.
$200 SIGNING BONUS!
As a special bonus for agreeing to be one of your DDs, an additional $200 will be added to their Signing Bonus account.  You commit to your DDs…your DDs commit to you…and SFI commits to both of you by investing $200 into each of your DDs to help them and you build a great business!
As an added bonus, the standard 18-month maximum for Signing Bonus payments is automatically extended to a full five years (for your affiliates' entire Signing Bonus account balance).
PRESTIGIOUS, NEW BADGE!
Those accepting your DD invitations and making the required commitments will also receive this prestigious new DD badge for their SFI homepage, Affiliate Snapshot, Join My Team gateway, etc.  It's theirs for as long as they remain in the DD program (until it's replaced with the actual Diamond Team Leader rank badge).
CONFIRMATIONS
Each time one of your PSAs accepts an DD invitation from you, you'll receive an immediate email notification from us so that you can begin working with them right away towards your mutual goal of DTL.
Lets start READ the link article above.
NEXT go to the Movers tab and record your top movers you will be working with.
My Example.  I have 20 invites. But will start with these members first.
Yes they are all still active today. August the 19th 2016.
Terry Mills
LaVerne Christian 16015561
Janie Robinson 14858616
Martine GERARD 13157971
Denis Tousignant 13522711
Mary Bartels 14729693 PSA,
Rob Johnson
Next Go to Your Genealogy
https://www.sfimg.com/Reports/Genealogy
On your Genealogy, we've added a new tab titled "Other."
Click other and find the selected members to send invites to.
Send a Designated Diamond invitation to:
Example a box will appear.
LaVerne Christian
Before proceeding, consider your choice carefully!
Be especially careful about issuing invitations to new affiliates; unless they are the rare exception to the rule, you may actually scare them away asking them to make such a serious commitment before they even fully understand what SFI is about.
What you are asking your Designated Diamonds to commit to:
To maintain a minimum rank of EA every month
To keep the channels of communication open, and work closely with you
To achieve the rank of BTL within 6 months of the current date
To achieve the rank of STL within 18 months of the current date
To achieve the rank of GTL within 3 years of the current date
To achieve the rank of PTL within 4 years of the current date
To achieve the rank of DTL within 5 years of the current date
All of your confirmed DDs will automatically appear, at all times, on your My Movers page (identified by a special diamond icon in front of their names) for at-a-glance monitoring of activities and easy communications.
On your Genealogy, your DDs can also be identified by the special diamond icon in front of their names.  There's also now a "My Designated Diamonds" QuickFilter in the Genealogy to initiate live chats; do quick, easy group mailings, etc.
SFIM (SFI Instant Messaging) also now includes a "My Designated Diamonds" filter.
"My Designated Diamonds" has also been added to the Stream "who to send message to" list.
$$$$$$$$$$$$$$$$$$$$$$$$$$$$$$$$$$$$$$$$$$$$$$$$$$$$$$$$$$$$$$$$$$$$$
Members you invite will receive an invitation like this.
DESIGNATED DIAMOND
INVITATION
From your sponsor! Mine Is Leon McKee
DEADLINE. Keep an eye out as offers expire in 78 hours.
1/7/2016, 10:18 am CST
Leon McKee wants to build something great with you!
Your sponsor, Leon McKee, has officially invited you to be one of his/her Designated Diamonds, an opportunity to work together for mutual benefit–with the ultimate goal being for both of you to achieve SFI's highest-paying rank of Diamond Team Leader–per The PLAN.
Of course, nothing worthwhile is accomplished without effort. Becoming a Diamond Team Leader (DTL) will require hard work, persistence, and focus. But by working together with Leon, you can now tap into the synergy and power of teamwork! Indeed, as we like to say, teamwork makes the dream work!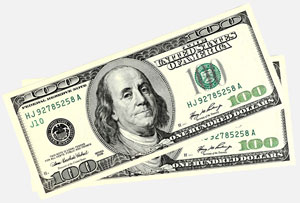 Of course, a big part of your team is SFI itself, and we will be working hard in the background, providing a multitude of tools and resources for you, 24 hours a day, to power your climb. Indeed, we want to do everything we can to see that you achieve great success! To show you just how serious we are, when you accept this invitation to become a Diamond Team Leader, SFI will add $200 to your Signing Bonus account!
But that's not all. As you start building your own team of Designated Diamonds, we'll also invest $200, on your behalf, in each of them, too! All at no cost to you.
If you're ready to commit to success–if you're ready to build something great with SFI–you need only to check the boxes in front of each of the commitment items below…then click the "I ACCEPT" button.
We'll then confirm your acceptance with Leon McKee so that he/she can start working with you right away. We'll also add the $200 to your Signing Bonus account and add a prestigious new Designated Diamond badge to your SFI homepage.
COMMITMENTS
Keep communications open with Leon and stay in touch
Work with Leon

Minimum monthly rank of EA (Executive Affiliate)

Goal: BTL by

Goal: STL by

Goal: GTL by

Goal: PTL by

Goal: DTL by
CONGRATULATIONS!
You're now officially a Designated Diamond…and building something GREAT!
We look forward to working with you!
$$$$$$$$$$$$$$$$$$$$$$$$$$$$$$$$$$$$$$$$$$$$$$$$$$$$$$$$$$$$$$$$$$$$$
Designated Diamonds program
I log into SFI and Click Movers. Sending this ECARD to New Members.
Here is an example of an Update I sent to all my members in August 2016
YES they are still active.
Welcome from Maree your sponsor in New Zealand.
I was just updating my Top Movers and thought I would update everyone.
Share this post with your Top Movers.
Changing my links to yours.
NEW! Most important View
http://www.abc4Income.com
Here is where I list all my training articles for SFI.
Earning while learning.
Be sure to give the Relmax box a vote then click Review and add your thoughts about SFI. State how long you have been a member etc.
Have you joined Our League.
If not click this link.
King League http://gotclicks2.com/jjbu7gMld
Password SyeG2X
I Run a competition Weekly.
Members have joined my Traffic Exchange we all use for promoting SFI.
http://www.dwsearner.com
I add the cash here.
NEW! DID you see Bid Friday The Winner receives all bids back.
New Training articles I have written.
https://dollarwiseblog.com/sfi-welcoming-new-psa-with-ecards/
https://dollarwiseblog.com/getting-sign-ups/
https://dollarwiseblog.com/genealogy-posts/
https://dollarwiseblog.com/a-new-month-begins-at-sfi-how-to-achieve-team-leader/
https://dollarwiseblog.com/2015/11/05/business-core-programs/
How to avoid Cheaters and Scammers.
Like planting a tree you need to plant the seed then nurture it to make it grow.
I work from this page daily promoting SFI.
http://www.kiwitalk.ws/DailyToDo
Register FREE to receive my SFI Boot Camp Training Series.
http://www.trafficwave.net/lcp/sfipays/sfipays
Make sure to check your emails to verify the request.
The Internet can be a very dangerous place for newbies
U tube video for SFI advertising set up at DWSEarner
https://youtu.be/v66WoSGaU78
This is all you need to do to start building a great business with SFI!
https://www.sfimg.com/SFIBasics
Be sure to view.
https://www.sfimg.com/GettingStarted
SFI Basics
https://www.sfimg.com/SFIBasics3Steps
Follow The Plan
https://www.sfimg.com/the_plan
In the last few years, MAJOR vulnerabilities have been found with SSLv3 and TLSv1.0 encryption schemes found on older browser versions and mobile phone operating systems.
These older apps are incapable of strong encryption and are not compliant with current credit card security protocols required by our merchant bank.
That means that as of now, affiliates using unsafe software versions are no longer able to access the Affiliate Center and Triple Clicks sites, and MUST update their browsers and operating systems to their most recent releases immediately.
Please help us ensure all Affiliates get this message–and update their software–by sending a notice to your PSAs and CSAs.
Some tips to get to team leader.
Buy 1 Tcredit with MRP points. Receive 102 Sale Points.
Only Buy One then repeat this Over and Over.
Send Out Your Diamond invitation to ONLY Members you see are active after two to three months.
How to do this.
Go to Your Genealogy
https://www.sfimg.com/Reports/Genealogy
On your Genealogy, we've added a new tab titled "Other."
Click other and find the selected members to send invites to.
You will see it listed at the top right Ddiamond. Log down the column to the member you wish to send the invite to.
Send a Designated Diamond invitation to:
How to start generating a real income working from home.
message me
Check in daily at DWSEarner to see what spot prizes are on offer via the Surf Chat

I Start each day at SFI. Doing My Daily to do.

http://www.kiwitalk.ws/DailyToDo
Click Reply to this email
And redeem 1000 tickets at DWSEarner for participation.
View Team Rewards Here.
http://www.kiwitalk.ws/TicketWinners
Cheers Maree.
SFI Team Leader.
http://www.sfimg.com/leadership/11189449
View my badges. All the proof you need for SFI Success.
$$$$$$$$$$$$$$$$$$$$$$$$$$$$$$$$$$$$$$$$$$$$$$$$$$$$$
Training your Team.
Set up your SFI Leader ship Board.  Duplicate mine.
http://www.sfimg.com/leadership/11189449
Make sure to log into your leadership board every 10 days and click the activation verification buttons above.
CSA Reassignments are a powerful tool for all STLs (Silver Team Leaders) and up.
https://www.sfimg.com/Support/Solution?catid=26444&id=215051
Why is this a tool to be excited about? Because by strategically reassigning CSAs, you can provide the incentive for many members of your group to both become EAs and maintain the minimum rank of EA every month!
Reassigning CSAs works exactly like reassigning PSAs. Simply go to the REASSIGNMENT tab on your Genealogy and choose the CSAs you want to reassign and to whom. Reassignment happens instantly and your recipients will receive an email notice of all the CSAs you've reassigned to them.
ROLL-UPS!
One of the best parts of the CSA Reassignment program is that if you reassign CSAs to someone, and they do not maintain their EA rank (or, in the case of someone who has not yet reached the rank of EA, if they do not achieve the rank of EA), they roll back up to YOU!
And for the person who you reassigned the CSAs to–provided they maintain their EA status of course–it's a WIN too, because you've markedly helped them build their team and potentially their commissions, also.
IMPORTANT
It's very important that all Team Leaders understand the following before using the CSA reassignment tool:
When you reassign a CSA to someone in your group, the CSA will no longer appear in your Genealogy
(they will instead appear in the Genealogy of the person you reassigned them to). Similarly,
when you reassign a CSA to someone, you're also transferring any commissions and Matching VP that CSA currently generates for you to the person you're reassigning them to.
Of course, in the big picture, this should not deter you. Indeed, having a PSA who now is an EA every month because of the CSAs you've reassigned to them, will typically generate larger commissions for you (45% CV Direct Commissions vs. 15% Co-Sponsor Commissions/Matching VP). Moreover, helping several people get to EA every month can manifest itself in invaluable "momentum" that you can create group-wide exponential growth and profits.
Maree's Tips.
1. Do not over analyse things and do not be afraid to take a few risks.
2. Always think positive, optimistic thoughts attract positive out comes.
3. Create a realistic time frame for your goals to help motivate you into actions.
4. Do not listen to negative people. Remember whenever some one undermines your dreams.
They are telling you their story, not yours.
SWOT Test. ( Strengths, weaknesses, opportunities, and threats)  SFI Passes Them All.
I have been around since there was only 1 traffic exchange on the net.
It was clean, simple, basic, everything it needed to be with no distractions.
How I avoid scams I stick with the original sites.  Proven and Paying.