It's a fact: One of the biggest frustrations for SFI sponsors.
Is that many new affiliates become inactive shortly after signing up.

Imagine if I had had the same attitude and given up.
I would not be generating the great income I receive with working online today.
REMEMBER
SFI will Block Your Account if you share any outside links not associated with SFI training via communications within SFI.
Set your goals monthly and for the first year work towards achieving that goal. 
"Gery Carsons Quote" Did you know that you usually have to fail, often multiple times, before you get to success? It was true for me and probably will be for you too. Persist until you win!

How to participate with the new look at SFI.
YOU will see all the tabs to click below header. MAKE SURE THEY TURN GREEN.
Upon review, you'll notice the emphasis is on getting started by earning Versa Points from performing actions on the SFI To-Do List. In other words, your PSAs learn from the get-go that earning Versa Points equals earning income.
You can help your PSAs get started right by also focusing on the "score more, earn more" aspect of the SFI program in your own welcome e-mails, team communications, and leadership incentives.
Bottom line! Invest in T Credits, Spend T Credits, Earn T Credits.
When ever you have questions click the Search Icon. Study the Launch pad often.
I was very excited when one of my team achieved.
E365 Champion. He stuck to the plan and reaped the rewards One Year Down The Track.
If every one followed AJays Example setting up their Auto Renewal Subscription.
https://www.tripleclicks.com/detail.php?item=212474
Every member would "instantly" have 10+ SFI Team Leaders, a huge down line, and we would
"ALL" be making some serious monthly income from numerous income resources!
All I can do is show you how I earn daily.
The next step is for each individual to put the SFI plan into motion.
 

Ajay   15884413 PSA, Executive Affiliate (EA2)
India Versa Points this month
Needed to advance rank to BTL: 1 EA2
Power Rank: 1139/79/1 | Signing Bonus: $219.66
Join Date: 04/30/15 | Last Login: 4 hours ago
Tip of the How To Get Started.
Here is an example of what a New PSA Member can achieve in their very first Month.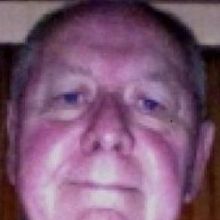 Terry LaFever XXXXXXX (See thier SFI Id)

PSA, Bronze Team Leader
United States
E365 Status: 22039 ABOVE green line /R2 ending 03/26/16
22299 VersaPoints this month
Needed to advance rank to STL: 2 BTLs
Power Rank. 1361/445/Pending | Signing Bonus: $100.00
Join Date: 03/14/16 | Last Login: 8 hours ago (Todays Date 21st March)
$$$$$$$$$$$$$$$$$$$$$$$$$$$$$$$$$$$$$$$$$$$$$$$$$$$$
Our Job is to also support our New CSA Members. Some have no communication from their SFI Sponsors.
I have had some very excited members reply to the first E Card I send them introducing myself.  Start earning monthly from all their spending.

Jean is one of my CSA members I received, see how she has been with SFI since 1999.
An excited email I received on the 12th of July 2017.
Maree
You have no idea how happy i am to receive your mail. I was so elated when i was told that you are my co sponsor. I had been dreaming of becoming a member of your awesome team and now divinity as brought it my way.
I have just ordered from your store: order receipt: 2989948 and i wouldn't know if it covers my DWSEARNER and Maree designs/ABCincome upgrade.
This lady has been a part of our Maree Designs Dollar Wise Network for years.
Kindly help me promote as you have done before in the past.
Hope to hear from you and thanks.
Then please can you teach me how to transfer from Tripleclicks Payoneer Mastercard?
Will appreciate your response.
Thanks my 5 star co sponsor
$$$$$$$$$$$$$$$$$$$$$$$$$$$$$$$$$$$$$$$$$$$$$$$$$$$$
Tip of the Day. How to send an E card.
Click the Movers Tab Above. Click the name of the person. A Box will appear
Welcome
Set the foundation for your new relationship, and get your new affiliate off to a great start! Welcome him/her to SFI right away and offer your guidance and support. Your enthusiasm and attention is a VITAL component of a successful business and could make all the difference for your new team member!
Click the name of the individual A Box will open.
To send an E Card Click the Paper Plane.
ALSO Check you have your welcome letter inserted.
I have added a copy of my welcome letter further down the page.

Click The V for the drop down box to open.
Left click and select the card  you wish to send from the list shown.
Click the blue button Initiate.
A box will open. Left Click your mouse on the Card you wish to send.
Congrats E-Cards
Note: Designs displaying a photo placeholder will be populated with the actual SFI account photo of the recipient upon choosing the card.
Copy and paste your message.
click The Box I Agree. Then click SEND MESSAGE> All done. Just keep experimenting.
Once you have finished Click the X at the top right of your computer to close the browser window.
Be excited when you start receiving emails from SFI.
Email will read Example. Good news! You just sponsored a new SFI affiliate :
Make sure first you are logged in to SFI.
So when you click the link, you know it is SFI you are logging into and not a fishing email.
Continue Click the email from SFI. Your new PSA members name will be listed here.  Initiate an Icebreaker immediately to welcome this person to SFI and help them get started. To initiate an Icebreaker, go Via the link in the email or your Genealogy and click the handshake icon behind their name:

 EXAMPLE OF MY WELCOME MESSAGE! Click any name of any of your Top Movers to add your message in the empty box.
THEN click Save. Now all is set on Auto Pilot.
YOUR new SFI Team will view your welcome message when they log in.
Welcome to SFI I am in my 5th year as a successful gold team leader.
HOW did I achieve this? I did not stray wasted my money.
INSTEAD I invested in T Credits locking in my Auto Renewal Monthly.
Then locking into the Builder Bundle teaming it with the big O when it launched.
https://www.tripleclicks.com/detail.php?item=556925
I went and cancelled a lot of upgrades with sites I was using for advertising.
Saving myself a lot of cash.
As now with the builder bundle I receive random new PSA and CSA members on auto pilot.
My earnings grow larger month by month with all the new CSA reassignments I receive monthly.
Imagine your growth in a years time.
Expectations: Have you been stuck in the "something for nothing" mindset?
Treat SFI as a real job where you have to turn up to work.
BUT instead of leaving home you simply walk over to your computer for the hour you are employed.
Opt in in preparation for when you meet the other requirement(s) for being a DD.
https://www.sfimg.com/MyAccount/optibuild
The following are my keys of my success with SFI:
1) Keep always in mind and refer back often to the Launch Pad Training series.
https://www.sfimg.com/LaunchPad
2) With the above in mind, follow carefully your to do list every day: Turning all Red Tabs Green.
3) Daily be sure to read the SFI News Letters Plus Participate with the Forum conversations.
Register to receive my SFI Boot Camp Training Series.
http://www.trafficwave.net/lcp/sfipays/sfipays
Sent all unwanted emails to your spam folder so you never miss any important updates about SFI.
Change your shopping habits by purchasing via your own on line Triple Click Store.
Supporting local ECA within your community.
This is OUR store and by purchasing your shampoo, vitamins, electronics, clothing, gifts…etc you are in turn, supporting YOUR OWN business.
No out of pocket expense.
http://www.tripleclicks.com/11189449
Start purchasing what already is added to your house hold budget.
Earn commissions by promoting my ECA Store.
http://dollarwise.tripleclicks.com/11189449
Read my Leader ship Blog and Tips for SFI.
http://www.sfimg.com/leadership/11189449
Also, don't forget that you can earn multiple types of commissions on your CSA and PSA members activities. See https://www.sfimg.com/CompPlan
for complete details and make sure YOU have qualified yourself before the
end of the month to earn these commissions.
Cheers Maree.
https://www.facebook.com/groups/sfipays
Gold Team Leader
I suggest to all members at SFI To Set up their own King Card League and design a competition for there team.
How to play daily.  Click above the EZ Tab. Continue with clicking the Card King Blue Play TAB.  Click start FREE Select one of the 5 Cards.
Click the Pass Tab + Bottom Right Activate Side Kick. YOU need to spend one T credit to play when You drew two cards in a row, you get to spin for a bonus prize!
This is the E Card I send to new members in my SFI TEAM.
I also add it to my blog at my Leadership Board at SFI.
Please only join if you are in my down line.
Welcome to Maree Designs SFI Team.
Join our SFI Teams King Card League.
View Here:  http://gotclicks2.com/qh9kWdYDd
League Password: QTN9Kn
I love it when I see members progressing with a Hiss and a Roar.
It shows you see the Big Picture.
Many people try to make SFI much more complicated than it really is.
Others try to duplicate SFI but never have the same success.
Disappearing into the night within a few short months.
Join our Teams League Competition. I take note of the top members Weekly score.
At the end of each month the member with the highest score wins random packages Via my ECA Store.  I list here the winners at the beginning of each month. YOU then need to redeem with sending me a message.👌
Any SFI member can earn by promoting my ECA Store.
Just change my SFI id to yours.
http://dollarwise.tripleclicks.com/11189449
To learn how to increase your commissions!
Head over to there exclusive training for new affiliates here:
https://www.sfimg.com/LaunchPad
Make sure to set up your communications with your SFI Team.
Time for an SFI check-up?
View my badges.
All the proof you need for SFI Success.
http://www.joinmySFIteam.com/11189449.1046
How to start generating a real income working from home.
I designed this Sale Package to support all my SFI Team.

https://www.tripleclicks.com/detail.php?item=235841
Connect with my Triple Click Store
http://www.dollarwise.tripleclicks.com/11189449
Remember whenever some one undermines your dreams.
They are telling you their story, not MINE.
Cheers Maree.
http://www.sfimg.com/leadership/11189449
https://www.facebook.com/groups/sfipays 👌 message me
Welcome from Maree your SFI Sponsor.
It may all seem quite over whelming when you first join SFI.
NMP Pack only available for the first 10 days of signing up.
https://www.tripleclicks.com/detail.php?item=381607
The New Member Pack comes loaded with EVERYTHING you need to get your
Triple Clicks membership off to a powerful start:
I get very excited when my team achieved E365 Champion. They stuck to the plan and reaped the rewards One Year Down The Track. Will you be the next.
Those who joined SFI the same day you did, will be challenging you for the title of E365 Champion at the end of the year. If between now and then you accumulate the most VP in your class, you'll be named the E365 Champion for the class.
Each day SFI will be drawing 1000 winners. Every day, you'll have a chance to win a share of over $3000 in cash and prizes!
For complete details on the Daily Drawing, including prize information and limits,
see: https://www.sfimg.com/E365?tab=info_and_rules
FOR ALL THE GREAT WAYS TO USE YOUR TCREDITS, SEE:
http://www.tripleclicks.com/MightyTCredits.php
Let SFI, in their series of welcome emails, walk you through getting started.
Check for the daily emails you will receive.
https://www.sfimg.com/LaunchPad
To get started, simply log in at the SFI Affiliate Center (www.sfimg.com) and start working on the personalized To-Do List located on your SFI homepage.
Like planting a tree you need to plant the seed then nurture it to make it grow.
By learning to create your own lead system by following The SFI Program Daily.
You can then co-op that system with those you refer into SFI for maximum leverage.
Yes, support is critical, but lead generation is the life line of your business.
Register FREE to receive my SFI boot camp training series.
http://www.trafficwave.net/lcp/sfipays/sfipays
Many people try to make SFI much more complicated than it really is.
Others try to duplicate SFI but never have the same success.
Disappearing into the night within a few short months. 🌹🌸
If I can answer any questions or assist you in any way, just let me know.
Click reply to this email. Message me. 👌
I look forward to working with you!
https://www.facebook.com/groups/sfipays
View my Team Forum Threads.
https://www.sfimg.com/forum/threads?forum_id=1056
Cheers Maree.
Ice Breaker Email to send when members request.
Be sure to go to your Genealogy and activate, with clicking the green hand share you will see by the new signups name. When the member activates it. Orange means would like to communicate Via Email.
BROWN means member will receive next time they log in.
If you see the Green Blub at the far right. Click and start to chat. This means the member is in the back office at SFI. On SFI home page top right it will flash yellow.
DO not send through SFI Communications as this is NOT ALLOWED>
Send Via an Email from your personal G Mail account.
Support from Maree your SFI sponsor.
Cheers Maree (Make sure to set up your signature at G Mail.)
Admin
Maree Designs DWSEarner and ABC4Income
How I generate a real income, team building online.

P.S Hit the reply button with any questions you have
I personally respond to all my emails!