The ECA Program Lock in today.
After the Christchurch Earthquakes instead of opening another shop in 2013.
I decided instead to reactivate my ECA store which was sitting idle. With no stock listed,  as it had all been destroyed in 2011. After taking a few years off to relocate and regenerate. I started to sew again and get encouragement as I started my business all over from scratch again. Members were my life line with their words of encouragement.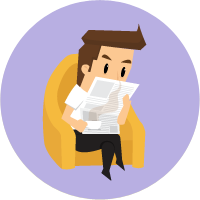 Need a refresher?  After you have set up your ECA Make sure Weekly.
To log in and send a Blog Post to all members that have connected with your store.
1. Click the E-Commerce Associates (ECA) Center link in the TC header.
Click the link and log into the back office.
Customer Communications Under this click the link where it reads.
Send a newsletter to your connected members! Keep members excited with offering maybe a mystery gift if they purchase anything Via your News Letter.
NEXT go and add a stream post every week or so at your ECA Store.
View my examples.  Click the Green Tab ADD NEW Posting.
The ECA (E-Commerce Associate) Program is an important part of our ongoing strategy to build YOUR store, TripleClicks.com, into a top Internet shopping destination, teaming with in-demand products of all kinds, from merchants around the world.
Through this program, commercial sellers and companies in all countries can market their products side-by-side with our own products and individual member listings.
Best of all, we've made it very easy for companies to plug in to TripleClicks. There's no cost for ECAs to list their products and services (we take care of all payment processing on their behalf and then forward them the order for fulfillment ), and they can immediately begin taking advantage of the exposure and growing worldwide traffic of TripleClicks.com.
Here are just some of the reasons why being a TripleClicks ECA is such a great idea for businesses of all kinds:
Everything you need to get started selling online today is provided at no cost or obligation
Free website to list unlimited products
Free one-click messaging and emails to all your connected members to promote sales, new products, etc.
Guaranteed sales (you don't pay us a cent unless we generate sales for you)
Exposure to over 6 million of our affiliates and members worldwide
Over 1.5 million potential sellers of your products (i.e. our affiliates who can earn commissions selling your items)
Can offer your products as Standing Orders (i.e. have ongoing, monthly auto orders)
Customers can avail themselves of dozens of payment types provided–including payment via local currency
TripleClicks processes all payments for you (typically saves you 4-5% or more on merchant account fees alone)
TripleClicks processes all payments for you to protect you from fraud (TripleClicks shields it ECAs from literally thousands of dollars in would-be fraud every week) and pays you weekly by check or electronically in your own currency
Product reviews and ratings
Wish lists
Much more…and much more to come!
All told, becoming a TripleClicks ECA is one of the smartest moves any business that wants to increase its sales can make!
Learn more about the ECA program HERE.
Refer ECAs, collect lucrative, lifetime royalties!
Here's the really exciting part of our ECA program: As an SFI Affiliate, you can earn lucrative royalties–for life!–simply by spreading the word about the free ECA Program and signing up your merchants in your area and online!   And it's as easy as simply referring prospective business owners to your ECA Gateway:
http://www.tripleclicks.com/11189449/ECA
For each business you refer that becomes an approved ECA, you'll earn an immediate 100 VersaPoints when they generate their first $10 or more in sales. PLUS…you'll earn 10% of the Commissionable Volume (CV) on all of their sales at TripleClicks.com. That's right…every time anyone—anywhere in the world—buys something at TripleClicks from one of your referred ECAs, you earn a royalty!
For more on how to refer ECAs, see our detailed information HERE.
---
Earnings example:
The total CV for all of your referred ECAs is $15,000.
YOU earn $1500 in ECA Royalties this month (10% of $15,000).
---
Special Tips:
1. When you buy from your own referred ECAs you'll receive "rebates" on your purchases (i.e. the 10% Royalty paid to you on the sale)
2. Refer customers to your referred ECA's products. With the combination of Direct Commissions and ECA Royalties, you can earn a handsome 55% of the CV on any sales generated!  For the Affiliate Link to use in your marketing, simply visit one of your ECA's product pages and click the "SFI TOOLBOX" button.

ECA TIPS
1. Click the E-Commerce Associates (ECA) Center link in the TC header.
Start with logging into your ECA Back Office.
It will be quite overwhelming. TAKE your Time.
Do not stress if you do not achieve the listing with your first attempt.
It took me a few goes before I got the hang of it.
I would suggest to have this page open in a second browser window to refer to.

3. Include at least one good picture (and up to three) of your product. Listings without images generate few if any sales; posted products without pictures will be deactivated.
---
Entering your product information & upload pictures
Once your product descriptions are written and you've got good images of your items, you're ready to post your products for sale. Our system makes this process simple and straightforward, whether you've got only a couple of products to post or hundreds:
1. Click the E-Commerce Associates (ECA) Center link in the TC header.

2. If you only have one or two products to post, click List an individual product for sale.

3. On your ECA Product Listing Form, begin by entering your item's name (maximum of 100 characters) and item number in the appropriate fields. NOTE: The item number is strictly for your reference and will not be published anywhere at the store, but it will be included in order notifications you'll receive for this product.
4. Next, enter a few keywords (maximum of 100 characters, including spaces between words). These should be terms your customers would likely use in searches to find similar items.  For example, if you're listing a bath gift set for sale, you may want to use keywords such as "bath," "aeromatherapy," and "skincare"; if you've got diet supplements to post, keywords such as "diet," "health," and "wellness" would be likely search terms your prospective customers would use to find products like yours.

5. Select a Triple Clicks department for your product. You can only choose one department per item, so be sure to choose the most appropriate! Additionally, most departments contain sub-departments, and those sub-departments may contain still more sub-departments. These will be displayed in the pull-down menu after you've chosen your department/sub-department; you can drill down and select as many available sub-departments as you want. IMPORTANT! Triple Clicks reserves the right to choose a different department if needed; digital products MUST be assigned to the Digital Downloads department.
| | |
| --- | --- |
| Select your department: | THEN, select your subdepartment: |
| | |
Your department/sub-department tree will appear in the appropriate form field (below). Click the reset button to reassign your item to another department.

6. Enter the description of your product (maximum 9,000 characters) in the Description field. Remember to be accurate, clear, and complete, free of spelling errors and typos. Also, be sure you compose and save your product descriptions using a text editing program on your computer. Do NOT use HTML code in your description; the TC system will not recognize it.

7. If your product is available in different sizes, colors, etc. (and you don't want to list each one as a separate item in the store), select the appropriate Choice Menu from your drop down menu, and click the Add button. You'll then see the drop down menu of options set up for that choice menu. Click the X to reset your Choice Menu selection. NOTE: You must select the Create A Choice Menu link and create your menus before they'll be available on this form for selection. (Instructions on setting up Choice Menus coming soon.)
| | |
| --- | --- |
| | |
8. In the final section of the Product Listing Form page, you'll enter the regular, retail, and wholesale pricing data for your product. For the Regular Price field, simply enter the price for your product. Although all Triple Clicks transactions are conducted in US Dollars, you can select another currency with which to display the price to YOU. This is strictly for your reference; the product price will display in US Dollars by default at the store. NOTE: A minimum retail price of $2.99 is required for all ECA products (including Hot Deals and Closeout items)
Next, enter the retail price for Triple Clicks . Ideally, the retail price should be less than your regular price; this will appear as a Triple Clicks discount and hopefully entice customers! Once you enter your retail price, the TC calculator box appears, indicating your profit after subtracting the percentage of the retail price retained by Triple Clicks when you make a sale (more on that below).
As we indicated above, the Wholesale Price % field indicates the amount of the retail price Triple Clicks will retain when you sell your item. The default (and minimum) amount is 15%. However, as the red text in the listing form states, you should consider a higher percentage if you can. The higher your percentage, the higher your item will be ranked in Triple Clicks searches. Also, because higher percentages translate to higher commissions for our 100,000+ affiliates worldwide, your product will be more likely to be promoted by these folks!
When you're done entering your pricing amounts, click the Continue button.

9. Now, at the top of the second page of your product listing form, you'll enter your item's condition (new, like new, refurbished, or used), weight (in ounces, pounds or kilograms), and the number of items you have for sale.
Enter the condition of your item:
Enter your product's weight:
Enter how many of these items you're selling:

10. Next, enter the shipping information for your product, beginning with the address your product is shipping from (i.e., your business address). Click the Add a new address link if necessary to add a specific address for use with this form. Then, select your Shipping Options from the drop down menu.
If you opt to enter your own shipping fees, select the currency you'll be using to calculate your shipping costs from the drop down menu. Then, enter the fees (in the currency you chose) in the appropriate fields. NOTE: After submitting your product, you can add countries you wish to ship to using your Listing Manager.

11. Does your business have a physical address from which your customers can come to pick up their products and, eliminating shipping costs? If so, select "YES" for the Will-Call Product Pickups option. Remember to choose the will-call address from the drop down menu!

12. If necessary, enter any special notes (maximum 300 characters) about your product shipment. For example, you could note that your product will ship within two to five business days from ordering, if that's the case. Or, you could note that you will only ship via UPS or Federal Express. DO NOT enter shipping amounts in this field, however. Also, DO NOT note that you'll ship the product upon receipt of payment; payment arrangements are between you and Triple Clicks.

13. Lastly, indicate by selecting the appropriate radio buttons whether your product is a consumable item customers might like to receive monthly, if your product is being sold only a Triple Clicks, and if your item would make a great gift.
When you're done, click the Continue button.

14. Now you're ready to upload your product's pictures and enter image captions. As we mentioned previously, we REQUIRE at least one high quality image (15MB or smaller in .jpg format) of your item; but you can upload up to three, and we recommend you do so if applicable. The first picture you upload should be the best image of your product. IMPORTANT! Images that do not fit our quality guidelines may be rejected. TIP: You can crop and resize your digital photos for free at Resizr.com
To begin, click the Browse button to locate the picture on your computer.
Locate your product picture on your computer, and select the file.
If you wish, enter a caption for your uploaded product photo (300 characters max.) in the caption field next to your uploaded image. NOTE: By definition, a caption should be a short, concise description of the photo. You may want to use captions to let viewers know which side of an item they're seeing—i.e., you have two separate photos showing the front and the back of the product. Or, you could use a caption to clarify your product's specific characteristics, especially if the picture you're using differs in the color or size of the actual product your customers will recieve—i.e., your image shows your product in black, yet the item your customers will receive is red.
Click the Upload Photo button to save the image and caption to your ECA account. You should now be able to view your image.
IMPORTANT! If your photo does not look correct or does not appear, you will need to upload a different picture
or make changes to the photo you've chosen and re-upload.
When you're done uploading product photos and entering your captions, click the Continue button.

15. Just one more step! It's time to review your listing on the confirmation page. This page lists a summary of all the information you entered about your product in the previous forms. You can edit any information about your item by scrolling down and clicking the Make Changes button. Once you're happy with your listing, click the List It! button at the bottom of the page to post your product to your store. NOTE: You can go back and edit your existing product listings at any time through the Listing Manager at your Triple Clicks ECA Center.
Congratulations…Your product is now listed on your ECA Store.