Welcome to SFI Not a Member. Sign up before continuing…
Set your goals monthly and for the first year work towards achieving that goal. 
"Gery Carson's Quote" Did you know that you usually have to fail, often multiple times, before you get to success? It was true for me and probably will be for you too. Persist until you win!
Personally if I had given up in my first six months at SFI I would of missed out on all my earnings I achieve now as a Gold Team Leader.

View my Chart. (Feb 24th 2017)
YOU will see I support my team reassigning PSA Members to their team.

| | | | |
| --- | --- | --- | --- |
| | Gen Count 2017 | EA2 VP | Oct 15th Gen 2016 |
| 1 (PSAs) | 164 | 28,655 | 129 |
| 2 | 2522 | 15,590 | 2262 |
| 3 | 950 | 2,642 | 1004 |
| 4 | 132 | 0 | 71 |
| 5 | 8 | 0 | 9 |
| CSAs | 599 | 42,096 | 699 |
| TOTALS | 4335 | 88,984 | 4,174 |
Many people try to make SFI much more complicated than it really is.
Start with listening to these Video's before Continuing.
Find listed at my U Tube Channel.  Be sure to register FREE.
It may all seem quite over whelming when you first join SFI.
The real test is not about earning in the first few months.
It should be about setting up your network and setting goals to start growing that nest egg.
Why I achieve SFI Success? Is because I stick with the plan. Participating daily.
To many members are in for that quick dollar, joining different programs, then giving up before even starting.  (I have not missed a day logging into SFI since 2013….)
They jump from one site to the next, wasting all their hard earned cash and time.
Instead of starting with baby steps that will generate into giant leaps, as they participate, promote, earning while learning.
Start Creating that snow ball effect, watching your earnings grow larger, month by month year by year. Success is achievable if you have a plan set to follow.
You will not get your head around it all in the first month nor the second by the third you should have a better understanding of SFI.
"My best tips for the year ahead."
1. Do not over analysis things and do not be afraid to take a few risks.
2. Always think positive, optimistic thoughts attract positive out comes.
3. Create a realistic time frame for your goals to help motivate you into actions.
4. Do not listen to negative people.
5. Remember whenever some one undermines your dreams.
They are telling you their story, not MINE.
Did you know that one of the most popular things to do online today is play games?
It's a fact. A recent study found that 44 percent of the world's online population are gamers. And it is estimated that over one BILLION people worldwide play online games on a regular basis–with more than 100 million playing DAILY!
WOW!! Now that's a marketplace worth being a part of!  And as an SFI affiliate, you are automatically positioned to profit from online gaming–through our game division at Triple Clicks–better known as Eager Zebra.
https://dollarwiseblog.com/eagerzebragames
To many people skim through the training
Then wonder why they are not achieving results.
How often do you see this sort of promoting.
WANT $5,000,000

IN 4 MONTHS

? DAILY PAY!
Load of Rubbish.
YET people sign up and invest believing all the hype.


Fact. 1000's of new sites launch daily. Only a few will still be on line in six months time.
Others will try to duplicate SFI, but will never achieve the same success.
Disappearing into the night in a few short months with all their members hard earned cash.
Sites change with the wind. What was paying yesterday can some times take a dive and Stop paying members with constant excuses and delays.
Sick of the hype, promise's, failure to deliver & lack of support from your past opportunity's. Stress no more.  SFI , Sales, Equal CASH!
Now you can begin SFI with a fire and desire to succeed.
SFI gives you all the tools you need to do this.
Just utilize them, keep moving forward, believe in yourself and NEVER give up!
AS with any new business venture it takes time to build and establish.
I came across this in my research.
How to Start a New Website for $587.32
So many people get conned and spend the money to be totally disappointed never to hear from the supplier again.
My PET Hate is when I read this sort of promoting how to generate a six-figure Income with affiliate marketing.
Finally, you need a step-by-step blueprint.
That's why I spent over six to twelve months mapping out the techniques I personally use to generate a full time income working from home.
Promote SFI And Triple Clicks  at the down line builder sites listed at Maree Designs.
Team Leaders.  REMEMBER your team will determine your earnings.
Treat them right and they will support and follow you into other programs to use for team building SFI.
 Best Tip!  Start daily with SFI.
If you only had the cash to invest in One Program… I would strongly suggest SFI.
YOU can start monthly with a payment of $29.00. Or  $36.25 per month
Then set your goals to  Qualify for the Triple Clicks Bonus Club (BCQ),
https://news.sfimg.com/2017/02/07/introducing-booster-club
My Tip!  To earn my 1,500 sales VP – I purchase one pack of 125 TCredits.
https://www.tripleclicks.com/detail.php?item=212474
How to achieve the other 1,500 VP – to reach the goal of 3,000 VP?
View The SFI Plan before starting.!
https://www.sfimg.com/the_plan
Tip of the Day
The power of giving…T Credits
Increase the chances your PSAs become engaged with Triple clicks by issuing special TCredit gift packs.
Of course, you can still issue gift certificates to your affiliates. But these can sometimes sit unused and unredeemed by the people they were issued to, accomplishing nothing for your team and business.
However, the specific gift of TCredits is more likely to engage a PSA with the auctions, games, member listings, and more available at the store. And they'll become more comfortable in general with using TCredits as incentives, prizes, and rewards, including buying more TCredits for bidding at Pricebenders or playing Eager Zebra games.
Current TCredit pack sizes are:
* 1 TCredit
* 10 TCredits
* 20 TCredits
* 50 TCredits
* 200 TCredits
With all those quantity options, you can choose anything from a small gift to a large EA-qualifying  gift!
To gift T Credit packs:
1. Go to your Genealogy
2. Click the "Gift" tab.
3. Beside the name of the person you wish to issue the gift to–under the "Gift" column–click the "Buy Now" link.
4. On the right side, choose from the pull-down menu the quantity of the TCredit gift pack you wish to issue.
5. Click the green "Issue TCredit Pack" button.
6. Done. Your recipient will immediately receive the TCredits into their account and can use them right away!
Note: TCredit packs may be gifted ONLY to PSAs at this time.
1…  Log in daily and click all red tabs above.
Click the To Do Tab. And Work your way through the list.
You earn 12 free VP each day by doing the Daily actions on your To-Do list – 12 x 30 = 320 VP.   YOUR Points should match the days of the weeks.
2… Weekly Tasks to do.  Free VP – one group mail (10 VP) and 3 Stream posts (3 VP) = 13 x 4 = 52 VP  For sending group support messages via the Psa Mailer, CSA Mailer  or Genealogy Group Mailer.
3… Monthly Tasks to do.
10/mo.
For completing the SFI/Sponsor/Co-Sponsor rating form.

10

5/mo.
For setting your goals by the 10th of each month.

5

5/mo.
For reviewing your Membership T Connect Page.
Points last awarded: 02/14/2017

5

250/mo.
For reaching the fifth level (Grand Master Elite) in Badge Quest.
Depending on what Auto Renewal Membership you lock in. YOU receive VP as well.
  How do you make up the rest?
1…  I purchase One T Credit daily with my Member Rewards Points (MRP).
ONLY purchase 1 to receive 102 VP Points with each purchase.  I do this daily. Repeating.
2…  I Purchase A Second 125 T Credit Package. 
    I play daily  Eager Zebra (EZ) games Daily.
I bid on Double MRP Reward Price Bender Auctions.
Each time you spend one T Credit on a EZ game you will earn 5 MRP. And each time you spend a T Credit on a bid in an auction you will earn 5 MRP – or 10 MRP if you bid on a "double MRP" auction.
I then use these MRP Points to BUY One T Credit. Repeating this daily.
   REMEMBER You are In To Win . If you were to win T-Time T Credits Any Eager Game Winnings.
REMEMBER  every 10 Bids you get to SPIN N Win PSA Members added to your down line.
   Purchase SFI Gift Cards. Earning 10 VP when any member redeems the card code.
Remember to select Digital Products saving $13 on Postage.
Also In To win competitions each time you redeem Gift Card Codes.
   When your team duplicate the same system locking in their Auto Renewal Monthly Subscription Or purchase any products Via The Triple Click Store or ECA Stores. YOU earn commissions.
   All I can do is show you how I achieve SFI Team Leader…
Now it is up to each individual to duplicate the same system…
Best Tip! "Change your mind set"
Instead of thinking! I have earned very little this month.
THINK! What savings I have made.
I have saved thousands of dollars over the years purchasing products at Triple Clicks that have arrived on my doorstep no problems in New Zealand.
My Auto Renewal monthly subscription gives me hours of entertainment.
Plus the best of all Life Time Friendships.  Priceless.
New CSA Rewards.
http://news.sfimg.com/2016/02/11/introducing-csa-rewards/
CSA Reassignment tool now available to BTLs!
http://news.sfimg.com/2016/02/04/csa-reassignment-tool-now-available-to-btls/
New CSA Rewards.
http://news.sfimg.com/2016/02/11/introducing-csa-rewards/
Great Quote From My SFI Sponsor.
SFI is a people business so STP which means See The People (online and offline).
This business is SIMPLE, but not easy! We must focus our efforts…
1) Use the products and services
2) Share the Affiliate opportunity
3) Rinse and Repeat
We all need to find our own way(s) and GET TO WORK!
Leon McKee
Interesting Forum Post I have written.
https://www.sfimg.com/forum/thread?id=41137
https://www.sfimg.com/forum/thread?id=51942
https://www.sfimg.com/forum/thread?id=20366
Do NOT try to learn everything about SFI in a few days or weeks.
One of the main reasons SFI is so successful is because it has real substance—with more than 25 years behind it and literally tens of millions of dollars invested into building its system and infrastructure.
Yes, you're now part of a REAL business that you can earn a very large income with, but it will take time to fully absorb everything.
And that's alright, because anything worthwhile in life takes time.
So relax and take your time. Learn a little bit every day.
Soon, making money with SFI will become second nature for you. Getting started and taking daily action is the key.
Most Important Introduce your self to all New PSA Members.
Log into SFI. Click The To Do Tab Above.
Scroll down to where it reads.
| | |
| --- | --- |
| Click Where it reads Genealogy Group Mailer. | |
| 10/wk. | For sending group support messages via the PSA  Mailer , CSA Mailer  or  Genealogy Group Mailer. |
 YOU will now see all your members listed at your Genealogy Tab.
Follow Instructions HERE!  Have this link open in a second browser window for quick reference.
https://news.sfimg.com/2017/02/23/introducing-icebreakers
Genealogy Support
We've also added major support for Icebreakers on your Genealogy.  That is, if your PSA is within 30 days of joining, you'll now see this new "handshake" icon in front of their name:

And we've color-coded them so you can tell, at a glance, the status for each of your new PSAs:
A green handshake icon indicates you need to initiate an Icebreaker (you've not done it yet).  You can initiate now by clicking on the icon.
A brown handshake icon indicates that you've initiated an Icebreaker for this affiliate, but they've not yet logged in to receive it (it will be delivered upon them logging in).
A blue handshake icon indicates that you've initiated an Icebreaker for this affiliate and they've replied via chat.  Check chat now, they may be awaiting your reply!
A purple handshake icon indicates that your Icebreaker resulted in a scheduled chat session (hover over the icon for the schedule date and time).
An orange handshake icon indicates that your Icebreaker resulted in a request to converse by email instead.  Tip: You can click the envelope icon in the right column to send an email to them now if you've not already done so.  Click the pencil icon to make a note for yourself about when you emailed them.
A black handshake icon indicates that your Icebreaker resulted in the "maybe later" reply.
TIP: Ready to start some chats using Icebreakers right now?  Go to your Genealogy and select the "Online Now" Quick filter.  If any of the affiliates found have the green handshake icon in front of their name, you can start initiating chats this minute (by clicking on the green handshake icons).
GETTING ENTERED With the E365 Competition.
Now, in E365 2.0, entering means completing six specific actions, actions that help them get off to a great, positive start, while at the same time creating engagement with their sponsor.
Step 1: Verify your email address (AKA "Double Opt-in")
Step 2: Whitelist SFI, sponsor, other upline members, and co-sponsor
Step 3: Answer six basic Account Profile questions
Step 3: Upload account photo
Step 4: Send commitment letter to sponsor
Step 6: Achieve EA status
Steps 1-3 will be presented immediately after the New Affiliate Introduction and before LaunchPad.  These steps can be easily completed in five minutes or less, and any or all can be skipped (and came back to later) if desired.
Steps 4-5 are designed to be completed "when ready."  We don't want to intimidate brand new, freshly joined affiliates by "requiring" them to find and upload a photo in their first five minutes in SFI.  Nor can we expect them to make a commitment to their sponsor until they've had at least a few hours or days to learn more about SFI.
And step six, the final step, is about collecting the VP necessary to qualify as an EA (Executive Affiliate).  New affiliates can of course do this within just a day or two if they want to, but we want them to go at their own pace, to gather these points in as many days as they want–without unwarranted pressure.  And, as always, if they join late in a month, all their VP can be transferred to the next month of course.
Note that the to do list is now sporting a new E365 section, too, (provided you're in your first year) with the six steps neatly laid out so that it is crystal clear what steps need to be taken to get entered.  This section will also make it super-easy for sponsors to guide new affiliates about getting entered.
NEW SIGNING BONUSES
The new E365 also comes with some great new Signing Bonuses!  For each of the first four entry steps, $10 is added to the new affiliate's Signing Bonus account.  And both step 5 and step 6 add another $20 each.  In all, that's $80 added to the new affiliate's account just for entering the E365 contest. 
Combine that with their original $20 Signing Bonus for joining SFI, and every affiliate can start their SFI adventure with a gratifying $100–ready for them to start collecting as soon as they begin earning commissions!


Way to go! You have qualified for 4 entry(s)* today.
With your 4 entry(s) today, you have 1000 chances to win!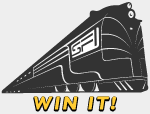 There's no stopping Maree Wells!
You are entered in the June 2016 UNSTOPPABLE contest!
25 days left to win cash, gear and the title of UNSTOPPABLE!
https://news.sfimg.com/2016/06/15/mays-unstoppable-affiliates
May Competition I was 18th. So June aiming to be higher.
https://news.sfimg.com/2016/06/01/be-unstoppable-in-june

You have not completed the 6 qualifying steps for the Entrepreneur365 contest. See Score Board for your qualification details
Once you've completed all six steps, you'll be eligible to share in over $3,000 daily in cash and prizes! Plus, you could earn the elite title of E365 Champion for your class!
MORE WAYS TO WIN:

1. Locate the answer for sfi biz and get entered in our daily drawing for a $50 addition to your Signing Bonus account.

2. Every hour (24 hours a day) at TripleClicks.com, you'll have the opportunity to submit a free entry to win two free TCredits. At the end of each hour, we draw 30 winners–that's 720 winners each day!

3. Submit distribution info on your gift cards at your Gift Card Tracker Report and be entered in our daily drawing for valuable prizes—including 20 free TCredits, free 30-pack of TripleClicks Gift Cards, 50 free Bonus VersaPoints, or 100 free Member Rewards Points.
Daily to Do At SFI. Click All Red Tabs. Spend half an hour reading the Forum.

REMEMBER Daily.  Before Logging out of the Games to Click above the Purple Box and Claim FREE EXTRA ENTRY.
REMEMBER Daily.  Before Logging out of SFI to return to the home page and Claim FREE EXTRA ENTRY into the DAILY GRAND.
Advancements
---
Growth Stats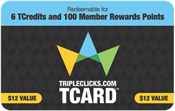 206,403
Triple Cards distributed to date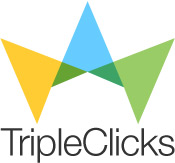 6,182,636
Members in 204 countries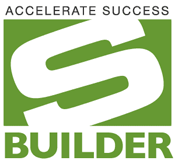 569,702
Sign-ups generated to date
Three Steps To Success With SFI.
1. Become an Executive Affiliate (EA) and remain an EA every month.
2. Recruit five affiliates using the methods above.
3. Teach your five affiliates to do these same three steps
Join in-depth discussions of SFI news, products, programs, and more with your fellow SFI affiliates. Brainstorm and share tips and ideas. Start new threads. Get your questions answered 24/7, become a forum guru, and more! I make sure to check daily.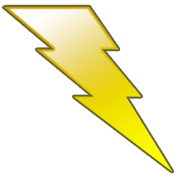 Tip of the Day
The New Member Pack comes loaded with EVERYTHING you need.
To get your Triple Clicks membership off to a powerful start:
Expires in 10 days.
https://www.tripleclicks.com/detail.php?item=381607
NO time to surf.
Use your T Credits or MRP Point to grab FREE Advertising for SFI At DWSEarner.
https://www.tripleclicks.com/detail.php?item=235841
YOU will also earn at SFI when any of your down line purchase.
Once Purchased Send in a support ticket at DWSEarner.
FREE Bonus. 1000 credits and Upgrade at DWSEarner.

Adding ID and Full name listed at DWSEarner.
Finally, My Words Of Wisdom;
When I had a "bricks and mortar" business (physical shop) For My Maree Designs Original Clothing in Christchurch.
I was paying in excess of $3,800.00 per month in rent, electricity, telephones, advertising, and other business expenses.
So I was more than prepared to  invest when I transferred my Store to Triple Clicks after the Christchurch Earthquakes in 2011.
I re- invest some of my commissions I earn each month.
And, of one thing I am certain –
what money I  invest with SFI will generate more profit and residual value than if I invested the same amount in a "bricks and mortar" business.
SFI IS MY BUSINESS VEHICLE OF CHOICE!
Protect yourself when working On Line
Protect your self from Identity Theft. An Identity Theft occurs every three seconds.Did you know? That 50% of the Adult population in the U.S have been hacked.
And most of them do not even know this. 
They continue operating on line sharing all their information to these hackers.
There are six types of Identity Theft.
1…  New Account Fraud.
2…  Take Over Account Fraud.
3…  Criminal Identity Theft.
4… Medical Identity Theft.
5… Identity Cloning.
6… Commercial Identity Theft.
If in the US I would strongly recommend to buy this package.
https://www.tripleclicks.com/11189449/detail?item=463624
One Years Protection.
https://www.tripleclicks.com/11189449/detail?item=463623
 Two Years Protection
 https://www.tripleclicks.com/11189449/detail?item=411436
  Three Years Protection.
  I received this email from my Traffic Wave Sponsor George.
  I felt I needed to share this post.

Dear Maree
Today as I write this, (maybe not today as you read this)
I received an email in my inbox with the subject line,
"Whats App Voice Message".
In that email was a few simple graphics, a line that said New Voice Message, a date and time stamp  for the message and the number of seconds on the length of the message.  Then there was a big button, "Auto Play Voice Message"  When I hovered over the Auto Message the link revealed it was a php file that would do an  auto extraction  of   an RAR compressed Zip file.
I am a programmer and in laymen's language if I had clicked the link I would have installed a virus, malware on my computer.
    Most Important before starting on line with any promoting of any program Use Protection:
    WhatsApp Voice Message email infects your computer with Malware.
There are several versions of this "attack" that include:
1. An Attack that disables your Operating System
2. An Attack that transfers you to a Pharmacy Site that loads it's Malware into your computer.
3. An Attack that auto dials a server that connects you to a BotNet of Cybercriminal activity.
    Are you Safe?
Security issues like this are a constant concern. Even with the best practices you need to be ready
if your passwords are hacked. Monitor all your accounts, and have a team of experts who manage
your recovery if you are a victim of an attack.
Get Privacy Maxx Via SFI  because it does all three. Helping you to be ready, monitoring all your critical data, and manages your recovery in the event of a breach.
    Most Important! Never open emails you do not know.
    If it reads to good to be true with a lot of false hype or instant wealth over night.
    If it is FREE Offers of Cash Etc.
   Send it to your spam folder.
   NEVER BELIEVE all you Read.
   NEVER down load something you are not familar with.
   HOW I stay safe! 
   I never down load things… 
   I never open emails I do not know…  I send them staight to my spam folder…
   I never log into SFI DWSEarner or any site Via Emails. AS they could be fishing emails,  trying to    steal your info.   I simply copy and paste the url into my browser then enter that way.   I never give my passwords or bank account details in reply to any email or phone call.
    Once A Week I clear all my cookies.
    YOU will be surprised how quickly you computer speeds up after you do this each  Week…
SFI Email I blast. I rotate with SFI Promoting.
Start Generating A Real Income Working From Home.
Have you ever asked yourself this QUESTION?
"What is the easiest way to make money online?"
Sure you have and so have 1000's of other people.
I am sure you have joined a lot of so called money making sites hoping to make a lot of money overnight.
In order to make a lot of money online you need a product every online marketer needs
SFI Numerous different Income opportunities.
24/7 Face Book Support.
Random spot prizes at Face Book.
Rewarding cash and down line for participation.
http://www.joinmySFIteam.com/11189449.1046
    SFI CHECK LIST.
How spam filter's Work?
Most spam filter consider emails with more than 5 links as spam.
When you are a SFI Team Leader you have the ability to have a private Forum, you should write this message in a Thread in your own Forum and link these messages there.
The most important is to stay above the green line and to get The Versa Points to be in the Competition.