Set your goals monthly and for the first year work towards achieving that goal. 
"Gery Carson's Quote" Did you know that you usually have to fail, often multiple times, before you get to success? It was true for me and probably will be for you too. Persist until you win!

View my Chart. (Oct 15th 2016)
YOU will see I support my team reassigning PSA Members to their team.

| | | | |
| --- | --- | --- | --- |
| | Gen Count | EA2 VP | Non-EA2 VP |
| 1 (PSAs) | 129 | 32,721 | 7,657 |
| 2 | 2262 | 5,466 | 12,911 |
| 3 | 1004 | 0 | 2,863 |
| 4 | 71 | 0 | 370 |
| 5 | 9 | 0 | 0 |
| CSAs | 699 | 26,709 | 7,757 |
| TOTALS | 4174 | 64,896 | 31,558 |
29,802 (month to date) Average sign ups with SFI Monthly.
1,959 (yesterday, from 100 countries) Top 10 Growth Countries for the 16th O










Seasons Greetings to all. Lets all prosper in 2017.
MOST important be sure to log into SFI home page and read.
Latest Announcements
https://news.sfimg.com/2017/01/02/tc-direct-goes-boom
I am so excited with the FREE Shipping TClicks Weekly deal.
I did not hesitate to place my Order.
https://news.sfimg.com/2017/01/01/spotlight-merchant-directory-is-here
Yes I can see an exciting 2017 ahead of us. Even inactive members returning.
I introduce all my Friends to my Dollar Wise Network.
Designed for Team Building SFI.
The beauty is all your SFI Team have access even when I am off line. FREE Step By Step Training Guide to Follow.
http://www.dollarwise.ws
I got sick of all the scams and false hype on line So I launched my own
Work Station for my SFI Team and Friends in 2015.
http://www.dwsearner.com
Then I set about launching my Down line builder program in 2016.
http://www.abc4income.com
Maree Designs is a Private Club for DWSEarner Members.
All members see our Maree Designs Offers when they log in.
When they lock in. BOOM if their DWSEarner Up line is Part of Our Maree Designs Network.
Then instant commissions are earned.
If not then the member is reshuffled to an active Maree Designs Team Leader.
One Time Offer. Generates Life time income.
Check it out.
https://store10483651.ecwid.com/#!/MDesignsLeadsPro/c/22093492
In to Win Monthly with our Maree Designs Club and DWSEarner.
https://dollarwiseblog.com/mdesignscompetitions
Great training articles I have been updating.
https://dollarwiseblog.com/setting-up-dwsearner/
https://dollarwiseblog.com/dailytodoatdwsearner/
https://dollarwiseblog.com/sfi2017start/
Many people try to make SFI much more complicated than it really is.
There are actually
just 4 things
you need to learn to do. These 4 simple actions are outlined for you in SFI
BASICS at:
https://www.sfimg.com/SFIBasics
Tip: You can click the button in the top, right corner to listen to the audio version. And/or use the Language Translator located at the bottom of the page.
We recommend that you focus on this page ONLY and not move on to other parts of the SFI Affiliate Center until you feel you fully understand these basics.
Then, when you're ready for the Affiliate Center, simply log in each day at www.sfimg.com and review the information on each of the tabs on your homepage. If you do this daily, you will quickly learn all the tips and strategies to succeed with SFI. At the same time, you'll be accumulating valuable VersaPoints just for reviewing these sections each day!
So…Learn SFI BASICS and then review the tabs on your homepage each day and apply what you learn. That's all you need to do to start building a great business with SFI!
Tip of the Day! Review your Launch Pad Training!
https://www.sfimg.com/LaunchPad/
Raise your hand and earn VP!
Show your up line team members you're serious about your business by "raising your hand" with a pre-written affiliate Commitment Message.  Just go to the message page, select a few options, and click Submit. Your up line team members may actually be waiting to receive this message before offering you co-op spots, reassignments, and/or other valuable benefits…PLUS, you'll pick up a quick 50 VersaPoints!
https://news.sfimg.com/2016/09/20/time-for-an-sfi-check-up/
https://news.sfimg.com/2016/11/26/sfi-now-in-its-19th-year/
http://news.sfimg.com/2016/02/11/introducing-csa-rewards/
It may all seem quite over whelming when you first join SFI.
The real test is not about earning in the first few months.
It should be about setting up your network and setting goals to start growing that nest egg.
Why I achieve SFI Success? Is because I stick with the plan. Participating daily.
To many members are in for that quick dollar, joining different programs, then giving up before even starting.
They jump from one site to the next, wasting all their hard earned cash and time.
Instead of starting with baby steps that will generate into giant leaps, as they participate, promote, earning while learning.
Start Creating that snow ball effect, watching your earnings grow larger, month by month year by year. Success is achievable if you have a plan set to follow.
You will not get your head around it all in the first month nor the second by the third you should have a better understanding of SFI.
Instead of spending here there and everywhere.
Start building that wee nest egg, creating a snow ball effect, watching your earning grow larger month by month year by year. Plant that seed today.
Where else are you receiving Free t Credits with upgrades to spend and earn. Receiving Free Rewards With  MRP Points.
You can spend a fortune gambling or at the pokey machines at your local pub. NOW you can sit at your computer View Local ECA Stores.
Paid for shopping and selling.
Personally it is quite exciting checking my letter box.
I have received thousands of dollars worth of items since I began with SF
$$$$$$$$$$$$$$$$$$$$$$$$$$$$$$$$$$
"My best tips for the year ahead."
1. Do not over analyse things and do not be afraid to take a few risks.
2. Always think positive, optimistic thoughts attract positive out comes.
3. Create a realistic time frame for your goals to help motivate you into actions.
4. Do not listen to negative people.
5. Remember whenever some one undermines your dreams.
They are telling you their story, not yours.
$$$$$$$$$$$$$$$$$$$$$$$$$$$$$$$$$$
Check your emails daily and complete the daily SFI Launch Pad tasks.
1. Log in and click all red tabs above.
2. Set aside 1/2 an hour to read the forum.
3. I suggest to set up a new G Mail Account. So you never miss my broadcasts.
4. Read my Stream Posts.
Copy and paste them, adding to your stream posts sharing our Team training with all your SFI Down line.
5. Click the Growth Tab and connect with Local ECA Stores in your community.
Be rewarded for shopping and selling. The beauty is there is no out of pocket costs, as I am spending what is already added to my household budget.
You will not get your head around it all in the first month nor the second by the third you should have a better understanding of SFI.
The internet can be a very dangerous place for newbies.
Full of false promises and hype.
SFI is the original work from home program.
Others try to copy SFI but never achieve the same results. Disappearing into the night in a few short months with all their members hard earned cash.
New CSA Rewards.
http://news.sfimg.com/2016/02/11/introducing-csa-rewards/
CSA Reassignment tool now available to BTLs!
http://news.sfimg.com/2016/02/04/csa-reassignment-tool-now-available-to-btls/
New CSA Rewards.
http://news.sfimg.com/2016/02/11/introducing-csa-rewards/
Great Quote From My SFI Sponsor.
SFI is a people business so STP which means See The People (online and offline).
This business is SIMPLE, but not easy! We must focus our efforts…
1) Use the products and services
2) Share the Affiliate opportunity
3) Rinse and Repeat
We all need to find our own way(s) and GET TO WORK!
Leon McKee
Interesting Forum Post I have written.
https://www.sfimg.com/forum/thread?id=41137
https://www.sfimg.com/forum/thread?id=51942
https://www.sfimg.com/forum/thread?id=20366
Do NOT try to learn everything about SFI in a few days or weeks.
One of the main reasons SFI is so successful is because it has real substance—with more than 25 years behind it and literally tens of millions of dollars invested into building its system and infrastructure.
Yes, you're now part of a REAL business that you can earn a very large income with, but it will take time to fully absorb everything.
And that's alright, because anything worthwhile in life takes time.
So relax and take your time. Learn a little bit every day.
Soon, making money with SFI will become second nature for you. Getting started and taking daily action is the key.
WHAT'S NEW
E365 is now our biggest contest ever!  Every day, a whopping one thousand E365 contestants will share in over $3000 in cash and prizes.  That's over $1,000,000 (over a million dollars) in cash and prizes annually!
There's no more confusing "green line."  Instead, to enter the E365 contest, you simply need to complete six simple steps (and for which you earn additional Signing Bonuses, too) to get entered in the big E365 Daily Drawing and have the opportunity to win the prestigious E365 Champion title.  More on the six steps later.
To make E365 more fun and allow more contestants to win, there's now a monthly "Top VP" badge and prize.  We're also recognizing each class's Runner-Up.  And, if you don't finish as the overall championship or runner-up, you'll also have opportunity to earn the title of E365 champion of your country!
New affiliates can now enter the E365 contest at any time during their first year.  The sooner they qualify the better, since every day not qualified is one less chance to win a share of the $3000+ in daily cash and prizes, but there's no hard deadline. Affiliates can enter whenever they're ready.  And, by the way, if you're someone who got knocked out of E365 but you're still in your first year, you can now get back in the contest!
The E365 specs didn't just get better.  We've also paired it with a brand new, splashy website with all the important information about E365 (rules, prizes, leaderboard, etc.) now centralized and presented in a handsome, fully-mobile responsive website.  Check it out at: https://www.sfimg.com/E365
We've simplified the rules.  ALL VP collected for the entire year now counts.  No exceptions.  No VP expires and there's no limit anymore on VP from sales.  Clean and simple.
GETTING ENTERED
Now, in E365 2.0, entering means completing six specific actions, actions that help them get off to a great, positive start, while at the same time creating engagement with their sponsor.
Step 1: Verify your email address (AKA "Double Opt-in")
Step 2: Whitelist SFI, sponsor, other upline members, and co-sponsor
Step 3: Answer six basic Account Profile questions
Step 3: Upload account photo
Step 4: Send commitment letter to sponsor
Step 6: Achieve EA status
Steps 1-3 will be presented immediately after the New Affiliate Introduction and before LaunchPad.  These steps can be easily completed in five minutes or less, and any or all can be skipped (and came back to later) if desired.
Steps 4-5 are designed to be completed "when ready."  We don't want to intimidate brand new, freshly joined affiliates by "requiring" them to find and upload a photo in their first five minutes in SFI.  Nor can we expect them to make a commitment to their sponsor until they've had at least a few hours or days to learn more about SFI.
And step six, the final step, is about collecting the VP necessary to qualify as an EA (Executive Affiliate).  New affiliates can of course do this within just a day or two if they want to, but we want them to go at their own pace, to gather these points in as many days as they want–without unwarranted pressure.  And, as always, if they join late in a month, all their VP can be transferred to the next month of course.
Note that the to do list is now sporting a new E365 section, too, (provided you're in your first year) with the six steps neatly laid out so that it is crystal clear what steps need to be taken to get entered.  This section will also make it super-easy for sponsors to guide new affiliates about getting entered.
NEW SIGNING BONUSES
The new E365 also comes with some great new Signing Bonuses!  For each of the first four entry steps, $10 is added to the new affiliate's Signing Bonus account.  And both step 5 and step 6 add another $20 each.  In all, that's $80 added to the new affiliate's account just for entering the E365 contest. 
Combine that with their original $20 Signing Bonus for joining SFI, and every affiliate can start their SFI adventure with a gratifying $100–ready for them to start collecting as soon as they begin earning commissions!


Way to go! You have qualified for 4 entry(s)* today.
With your 4 entry(s) today, you have 1000 chances to win!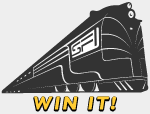 There's no stopping Maree Wells!
You are entered in the June 2016 UNSTOPPABLE contest!
25 days left to win cash, gear and the title of UNSTOPPABLE!
https://news.sfimg.com/2016/06/15/mays-unstoppable-affiliates
May Competition I was 18th. So June aiming to be higher.
https://news.sfimg.com/2016/06/01/be-unstoppable-in-june

You have not completed the 6 qualifying steps for the Entrepreneur365 contest. See Score Board for your qualification details
Once you've completed all six steps, you'll be eligible to share in over $3,000 daily in cash and prizes! Plus, you could earn the elite title of E365 Champion for your class!
MORE WAYS TO WIN:

1. Locate the answer for sfi biz and get entered in our daily drawing for a $50 addition to your Signing Bonus account.

2. Every hour (24 hours a day) at TripleClicks.com, you'll have the opportunity to submit a free entry to win two free TCredits. At the end of each hour, we draw 30 winners–that's 720 winners each day!

3. Submit distribution info on your gift cards at your Gift Card Tracker Report and be entered in our daily drawing for valuable prizes—including 20 free TCredits, free 30-pack of TripleClicks Gift Cards, 50 free Bonus VersaPoints, or 100 free Member Rewards Points.
Daily to Do At SFI. Click All Red Tabs. Spend half an hour reading the Forum.

REMEMBER Daily.  Before Logging out of the Games to Click above the Purple Box and Claim FREE EXTRA ENTRY.
REMEMBER Daily.  Before Logging out of SFI to return to the home page and Claim FREE EXTRA ENTRY into the DAILY GRAND.
Advancements
---
Growth Stats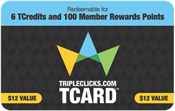 206,403
Triple Cards distributed to date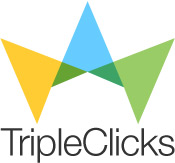 6,182,636
Members in 204 countries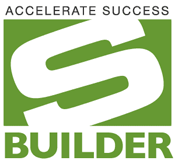 569,702
Sign-ups generated to date
Three Steps To Success With SFI.
http://www.kiwitalk.ws/SFIThePlan
1. Become an Executive Affiliate (EA) and remain an EA every month.
2. Recruit five affiliates using the methods above.
3. Teach your five affiliates to do these same three steps
Join in-depth discussions of SFI news, products, programs, and more with your fellow SFI affiliates. Brainstorm and share tips and ideas. Start new threads. Get your questions answered 24/7, become a forum guru, and more! I make sure to check daily.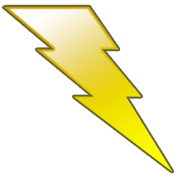 Tip of the Day
You're now officially a member of one of the largest and most successful international marketing organizations in the world!
Congratulations!
To log into Triple Clicks for the first time. Use the same log in information as you use for SFI to log in.
Now it's important that you know what a great decision you have made in joining us.
You see SFI isn't just leading people into the future.
They're creating that future with this ground breaking business model.
That makes it possible for thousands of people all over the world to profit from the Internet revolution.
Your timing is great, too, because SFI is poised to explode with growth over the next five years.
YOU CAN BE A SIGNIFICANT PART OF THAT GROWTH!
View my badges, all the proof you need for SFI Success.
http://www.joinmySFIteam.com/11189449.1046
Have you ever heard of a company that rewards its affiliates so handsomely?!
Read How the SFI Signing Bonus program work?
www.sfimg.com/Support/Solution?id=214592&referrer=search
Very Simple begin daily logging in and clicking all red tabs above make sure they all have turned green before logging out.
In order to earn more Signing Bonuses, you must complete the six (6) "Actions" from the E365 Entrepreneur Challenge Race.
www.sfimg.com/E365?tab=info_and_rule
Answers to most asked questions.
As a new affiliate, how much should one invest in SFI to start earning money every month?
Let me be as practical as possible in answering this question. First, the theory.
Read these first before continuing. So you get a better understanding about SFI.
https://www.sfimg.com/GettingStarted
https://www.sfimg.com/Reference/SFIInternational
1. You actually start to earn a commission in SFI from day one.
Just by earning VersaPoints (VP) by doing the actions available to you; see the complete list on your To-Do Tab on your SFI Homepage: –
https://www.sfimg.com/Home?tab=to-do_list
Note all the different types of actions you can do to earn VP in VERY your first month WITH SFI.
Be sure to check out and complete all your Launch Pad Training.
https://www.sfimg.com/LaunchPad/
The New Member Pack comes loaded with EVERYTHING you need.
To get your TripleClicks membership off to a powerful start:
Expires in 10 days.
https://www.tripleclicks.com/detail.php?item=381607
2. Your commissions are not paid to you until you have accumulated at least 1,500 VP for the month.
Once you have earned 1,500 VP each month you will also become an Executive Affiliate (EA).
So you need to ensure that you earn at least 1,500 VP each and every month.
This point is not highlighted clearly in SFI. Perhaps the easiest way to find this out is to go to the "Compensation Plan", see: –
https://www.sfimg.com/Reference/CompPlan#3
At the bottom of this page you will find "11 Reasons Why The SFI Comp Plan Rocks." Read point #5 carefully: –
"5. Qualify for EVERY type of compensation with as little as 1500 VP a month!"
3. Commissions are paid monthly for the previous month into your "My SFI Commissions" account, see: –
https://www.sfimg.com/MyAccount/CommissionsIndex
4. Most Important!  If you don't earn at least 1,500 VP each month, you will  loose any accumulated commissions in your account.
This is clearly stated as point #34 in your Affiliate Agreement, see: –
https://www.sfimg.com/Support/Solution?catid=26444&id=66887
5. Hence you need to earn at least 1,500 VP each month to be paid a commission and retain it.
6. How do you do this?
I recommend that you earn at least 1,500 VP each month through your own actions (including sales and purchases)
So that you are not relying on the activity of your team.
If you are relying on your team members' activity and none of them do enough in a particular month for you to earn 1,500 VP.
Then you will loose any accumulated commissions.
This can happen for a number of reasons, so protect yourself.
Make it your personal goal to earn 1,500 VP yourself each month.
7. The cheapest was to do this is to purchase one pack of 100 TCredits each month.
This will cost you $29.00 (on Standing Order) and give you 1,200 VP. And you can easily earn the remaining 300 VP
From doing the daily, weekly and monthly actions on your "To-Do List".
8. But also Remember: – There are "No purchase requirements…ever!"
Please refer to reason #2 of the "11 Reasons Why The SFI Comp Plan Rocks."
No, you can earn a commission each month by marketing SFI products to people.
If they just want to purchase the product they will sign up as your Personally Referred Member (PRM).
Also known as a TC Member, and they  purchase whatever products they wish from TripleClicks.
If you sign them up as an AFFILIATE they will be become your Personally Sponsor Affiliate (PSA)
You will earn a Direct Commission from any purchases they make at TripleClicks of 45% of the Commission Value (CV) of the product.
Similarly when any of your Co-Sponsored Affiliates (CSAs) purchase a product from TripleClicks.
You will receive a Co-Sponsor Commission of 15% of the CV of the product.
9. Let me give you an example.
Let's say you are interested in marketing Eager Zebra (EZ) Games.
Your prospects will need to purchase TCredits to play these games. So you should begin to market TCredits to them.
Say a person purchases a pack of 200 TCredits
(a TripleClicks Member must buy this quantity to get the special price of $0.29 each). It will cost them $64.00.
And you will earn a direct commission of $9.96 (or $8.86 if on Standing Order).
You will receive this about the 11th day of the following month.
And you will be able to reinvest this back into SFI or spend it on anything you wish.
You would also have earned 1,661 VersaPoints (VP). This is enough to make you an Executive Affiliate (EA) for the month.
Hence to retain your rank as EA2 every month you only need to sell one pack 200 TCredits each month.
Do you get the idea? You can do this calculation for any product in TripleClicks.
10. My experience. I have been in SFI for over Three years and I have received a commission every single month.
THE SFI SYSTEM WORKS! The first few months when I started with SFI in 2013!   They were very small.
My commission for the month were as little as $0.66 to begin with..  While I was training and learning.
The Beauty was every month my commissions were increasing. As my team started to grow.
NOW I generate a Full Time Income with promoting SFI on a daily basis.
I used $1500 to Launch my Own Traffic Exchange in 2015.
Providing a Safe and friendly surf environment  for my SFI team and Friends To blast SFI promoting Daily.
DWSEarner offers a great trusted down line builder I have been using for years.
I also reward all my members for participation with cash and credits In to win competitions.
The key!  Log in add your Ids to the down line builder sites.
Surf daily then allocate credits to your SFI promoting.
Start Generating numerous different income venues while promoting SFI
http://www.dwsearner.com
U Tube Guide to set up SFI Promoting at DWSEarner.
https://youtu.be/v66WoSGaU78
11. Briefly, the above is the theory. What do I recommend?
I think you are a serious SFI business builder, so I will tell you what I do.
I strive to have the minimum rank of Team Leader each month.
These begin at Bronze Team Leader (BTL), which requires that I earn a minimum 3,000 VP each month
I do this because I wish to receive the additional benefits of BTL, which include Matching VP and one share of "Second Home CSAs".
MY earnings grow larger each month as more CSA members are added to my Team.
Hence I earn 3,000 VP each month from my personal activity.
Again the easiest and cheapest way to do this is to SET Up Your Standing Order.
Personally I locked in the 125 T Credit Package.
I also purchase Triple Clicks Gift Cards when needed.
Remember to select Digital Products saving $13 on Postage.
This then allows me to concentrate of team building.
It also means all the ACTION VP I earn during the month, and the VP and TCredits I win during the month.
Help me move towards the next rank – Silver Team Leader (STL), which requires 4,000 VP.
Internet garage sell  Join in now!   http://www.tripleclicks.com/11189449
Did you know, our store is your personal store? As an SFI affiliate, you are more than a customer! You are our partner.
To sell all our items, simply change my SFI id you see to yours.
You can then  share it with your potential customers in many different ways.
Including e-mail, social media network, blog post, and many other ways.
Summary: Briefly, the above system is the way to start earning money in SFI.
But, of course, the "Sky's the limit!"
SFI has HUGE potential and if you are serious about building a successful SFI business as quickly as possible.
Then I suggest you invest as much as you can afford each month with SFI.
Your investment will include products you will consume yourself (transfer buying);
Products for use in SFI, such as TCredits to play games and bid in the auctions etc;
Products and services from TripleClicks that will assist you to grow your business and train your team,
Such as e-books, websites, PSAs etc; and a marketing budget. Your marketing budget will depend on what type of marketing you wish to do.
Of course, you will be wise to evaluate the benefits each component of your SFI budget generates and make adjustments accordingly.
NO time to surf.
Use your T Credits or MRP Point to grab FREE Advertising for SFI At DWSEarner.
https://www.tripleclicks.com/detail.php?item=235841
YOU will also earn at SFI when any of your down line purchase.
Once Purchased Send in a support ticket at DWSEarner.
FREE Bonus. 1000 tickets and 1000 credits.
Adding ID and Full name listed at DWSEarner.
Finally, My Words Of Wisedom;
When I had a "bricks and mortar" business (physical shop) For My Maree Designs Original Clothing in Christchurch.
I was paying in excess of $3,800.00 per month in rent, electricity, telephones, advertising, and other business expenses.
So I was more than prepared to  invest when I transferred my Store to Triple Clicks after the Christchurch Earthquakes in 2011.
I re- invest some of my commissions I earn each month.
And, of one thing I am certain –
what money I  invest with SFI will generate more profit and residual value than if I invested the same amount in a "bricks and mortar" business.
SFI IS MY BUSINESS VEHICLE OF CHOICE!

Promoting SFI . Down line building. 
Unique Admin at DWSEarner and ABC4Income is a seasoned guru SFI team leader.  She launched these two sites to support all her SFI team. Training guides while earning at ABC4Income. She rewards members daily at DWSEarner for participating and promoting SFI.  Admin promotes members promo wall links and Mini Branders throughout the DWSEarner Network. So be sure to add your SFI links under advertising at DWSEarner and ABC4Income. Next add your Ids to all the down line builder sites listed at these sites. YOU do not want to be passing up new members to your Up Line.
Unique! Why it Pays To Promote SFI
At DWSEarner and ABC4Income Daily.
First and Most Important.  Down line building.  Add your Id's to the down line builder at ABC4Income and DWSEarner.  Each site also has their own down line builder program.    DO not join these sites as you will be spreading your wings to far.    ONLY enter Id's for sites there that are listed in our down line builder program.   You do not want to be passing up your new members to your up line.  REMEMBER we only use these sites for promoting SFI. YOUR team will follow you into this sales funnel on auto pilot when they duplicate the same system.  Plant that seed, but remember all seeds need nurturing to grow.
Please Before Logging into DWSEarner.
Be sure to give us a Vote where you see the Relmax Top Box.
Middle Right Of The Page.
Add A Review.  Lets see us at the top.
Votes and reviews matter!
They help you, and me the site owner identify strengths and weaknesses of my site design and program.
Re-brand every single affiliate link inside Our Down line Builder Program!
Team Building on Auto Pilot, building your down lines effortlessly.

Earn massive commissions because you'll have over 20 affiliate links spreading like wild fire as your team duplicate the same system.
A complete system working for you 24 hours, 7 days a week on autopilot!

Your affiliate links are shown inside the website to YOUR down lines, so you have even more chances to earn huge commission payments from dozens of high-converting programs!
Generating Numerous Income Resources while Solely promoting DWSEarner.

For every one of your DWSEarner referrals that upgrade, you earn huge commissions.
As they duplicate the same system… signing up for programs using YOUR affiliate links.
Make money off your DWSEarner referrals that don't fill in the down line builder program, because any of their down lines will be shown YOUR affiliate links.
Can you imagine how simple it is make money simply by promoting DWSEarner?
Especially one that reveals the secrets to fast, effective website traffic and creating a cash-on-demand mailing list?

Making Money Should NOT Be This Easy!
Upgrade Today! It will be the best $10 investment for 2016.
Invest $28 and lock in your spot to our Private Down line Club.
Click Adds Above then click Buy Credits Scroll down and Make the one off payment today. 
Creating quite the snow ball effect as your earnings grow larger month by month year by year. 
Refer 5 System.
Refer 5 = $25  These 5 members refer 5 $125. 
Then it regenerates a new spot repeating over and over.  Receiving spill over from your up line Team Members.
More info can be found here.
http://easy-splash.com/98613/

Before Admin Launched she had upgraded at all the down line builder programs over the years.
This is how she generates a Full Time Income. Working On Line Daily.
Starting with baby steps back in 2011, that have turned into giant leaps.

Sites change with the wind,  what was great last year could turn out to be useless later down the track.
I am like your own personal watch dog,  keeping track and updating our down line builder.
Register free to receive My boot camp training.  
I suggest if your Gmail box is cluttered.Register with a new g mail account.  Use this account solely to receive all SFI updates and newsletters. So you never miss any important updates.
I team DWSEarner and ABC4Income with SFI.

You need to promote to build your down line team With Any Business you wish to expand.  These are my tips on finding and keeping upgraded members.

I have been following Top Guru's who's words of wisdom I share with all my team.
These posts are some of Top Admins Posts I follow.
Plus Some Tips I have changed and updated.
"It is pretty easy to get referrals to any program, you just simply promote your referral links.  However earning commissions from those referrals can sometimes be a lot tougher than just promoting your link." Steve Ayling"
Personally I feel  there are just to many Traffic Exchanges and Mailers about, with hundreds of new ones launching daily,  poorly designed and of no benefit to members.
A lot are designed to just generate the quick dollar, then moving on to a new launch before putting into order the first sites launched.
In the ideal world people would upgrade with the traffic exchanges that have owners that are easy to find, have a name and contact link on the main page, have a proven track record and also have put some effort into building their sites investing in Plug Ins Etc. Admin do not wait for members to request commissions. BUT instead pay all members monthly on a specific date.
THIS is how I DECIDE what sites I UPGRADED With. EG. Traffic Swirl and Traffic Profit.
"One way you can get a higher upgrade rate is by promoting your TE and Mailer links outside of the normal TE & Mailer market. In fact this is something I do more than promote inside of TE & Mailers. It really shocks me that some owners actually only seem to promote in other TE's and they actually just promote in their closed small group with the same promos each week, then they wonder why there are hardly any TE's out there that are owned by people that do this as a full time business." Steve Ayling."
I wanted to share with you these three sites that I have been with for years,  my referral upgrade percentage is high, as members see the huge potential is using these sites to build down lines at DWSEarner and SFI.
In 2015 I was a Platinum Team SFI Leader all year. 2016 the rules changed so I am working my way through climbing the ladder to achieve Platinum Team Leader for 2016.
| | |
| --- | --- |
|   |   DWSEarner Admin at S |
learning how to set up your Traffic Exchange Network.
Finally you can build your email list and get referrals in DWSEarner ABC4Income  and  SFI or any Core Business. Just  like the top Guru marketer's do.
This system completely levels the playing field!  Refer new Members and Earn Commissions on Credit Sales & Upgrades, Forever at DWSEarner ABC4Income and SFI!
IF YOU CAN CLICK A MOUSE…   YOU CAN MAKE CASH DAILY.
My Simple 3 Step Formula!   DWSEarner teamed with SFI and AIOP .
DWSEarner is a specialized advertising porthole that offers Members rewards Cash and Credits for participation.
My service provide high quality advertising targeted for people seeking for a way to earn money online along with complete account privacy, top level online security, efficient account management, and dedicated support 24/7.
You'll really notice the difference with DWSEarner in results, and down line earnings.
Forget The Flash! Get The Cash!  Join The Team That Gets YOU Paid!
Want random upgraded referrals. Instant down lines at Three Core Programs.
I have been using this system for years.
Thousands of new sites launch monthly.
Instead of jumping from site to site in search of that quick dollar. Set the plan into motion.
DWSEarner is intended to stay, grow, and compete in the field of internet advertising services.
I will do whatever it takes to become a leader you can trust and rely upon.
No need to request commissions. I pay on the 15th of each month.
Cheers Maree
Facebook mareesfi
http://trk.biz/634ce7
SFI Email I blast. I rotate with SFI Promoting.
Start Generating A Real Income Working From Home.
Have you ever asked yourself this QUESTION?
"What is the easiest way to make money online?"
Sure you have and so have 1000's of other people.
I am sure you have joined a lot of so called money making sites hoping to make a lot of money overnight.
In order to make a lot of money online you need a product every online marketer needs
SFI Numerous different Income opportunities.
24/7 Face Book Support.
Random spot prizes at Face Book.
Rewarding cash and down line for participation.
http://www.joinmySFIteam.com/11189449.1046
Before logging out. Return above Click MENU and Claim your Daily Bonus.