Welcome to my Personal down under portal.
My name is Maree Wells.   I live in Christchurch New Zealand.
I have had my Dollar Wise Website with Word Press since 2009.
Back then I had no understanding of how to use the site, let alone design a blog.
So it has sat dormant for years. I am having so much fun exploring and learning.
Connect with me at Face Book.
http://www.facebook.com/mareesfi

I reward my team random cash, down line, credits etc for participation.
You just never know when your name will be listed.
Over the years I have worked hard to find the best of the best, wasting thousands of dollars and hours testing the good from the ugly. What sites to avoid and what sites to join.
I have come up with a system so unique, so powerful I have trouble handling the influx of new down-line members in my organization.
if you simply do what I have been doing —I will share our new members with those in our team that show they are duplicating and participating.
Check out Santa's Competition.  Must be a member of DWSearner to enter.
http://lindahoang09.com/MAREEWELLS/SC-splash1.html
Is your name listed on the Leadership Board.
http://dwsearner.com/view_leaderboard.php?boardid=1
Joining Programs That Don't Work!!
Buying Software You Don't Need!!

Believing everything you read!!
And Think?  Have You Actually Made Any Money At All?
One Team – One Vision – One Goal.
Launches on the 15th Of Dec. MY OWN Traffic Exchange.
Sale leads System for Team Building any Core business.
Your one stop shopping zone for ECA sales and purchases.
Simple step by step training guide to follow.
Team growth That Will Generate Earnings
Easy Down line builder to Explode any Core business.
Make this the year to explode your Online Presence.
One Link generates Numerous Income Resources.
Be sure to grab Your Life Time Upgrade.
They started with 20 at $120 full.
The Next 5 at the One off fee of $150  (2 Left)
Log into PayPal Click Send Money.
PayPal mb5681@gmail.com
Google Me.   Maree Wells
Send me Id and I will add upgrade manually.
Price will go up to $200 when these 5 are locked in.
MY story is this …Nothing to something within 2 years.
Success did not happen over night.
If you have ever wanted to create a successful online business, you've come to the right place.
It takes experience – which can take you years to develop… or… which can be provided to you FREE.
The real test is not about earning in the first few months.
It should be about setting up your network and setting goals to start growing that nest egg.
Surfing and Participating Daily. Then use those credits for promoting One – Three Core Businesses.
You could spend thousands of dollars else where, believing all the hype.
Or follow My Dollar Wise System Earner Plan I will provide to you FREE.
I use McAfee Web Security. 
McAfee test the sites I surf and blocks content that comes from potentially dangerous or suspicious sites.
Testimonial's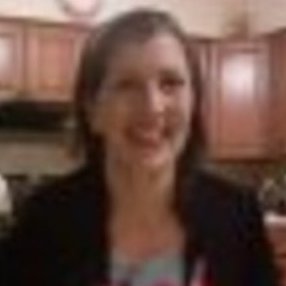 Mary
Dear Maree, I am so glad I am in your Dollarwise organisation.
I got paid just over $30 on my Payoneer account today from SFI and the promotional accounts are giving me an income too.
You really have the winning combinations of SFI, GDI, Traffic monsoon and of course, All In One Profits.
Kudos to you for being such a great, patient trainer.
I thank the Lord for connecting me with you and these great opportunities and to learn to brand myself.
BERT
You have now become my #1 mentor
Yes I will go for the life time upgrade for $150.00
Your loyal follower
Do you really do all of this work on the computer
by yourself?
If YES all I have to say is WOW !!! !!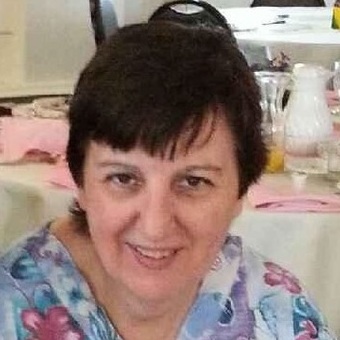 MARY Culver
Dear Maree,
I won in top 100 again and am earning lots of MRP to use at youR ECA store, yesterday I obtain 235 MRP.
And since I won 20 T- credits I am pretty sure I hit the top 100 twice yesterday.
I will go look when I get out of work. Winning t credits is like playing Card King free and then besides earning action vp I am also earning MRP to order advertisement at you ECA.
It is awesome that you took the time to explain why it was a good thing to play Card King.
Reminding me it was a daily red tab –  you are an awe some mentor !!!!
Pretty amazing that some one as successful as you and this ultra busy took the time and look at all the good that was achieved by you.    Maryellen
I spend time — three times looking at your ws/DWSearner  – I was extremely impressed – what I thought was a great idea was the " Anyone can do this " — I think there is a big market of people that are newbies – but also it encourages everyone – no matter where they start – since you start at the beginning –
I want to re read it latter again but I thought it really explained it in very simple terms – you basically promote by doing the DWS earner downline builder —  I want to read it again but wanted to give you feed back right away with out you having to wait for responses — " Anyone can do this" is a great confidence builder for a big market of those that are newbies or those lost in the huge Internet world with numerous sites, many not legit – really liked it !  Maryellen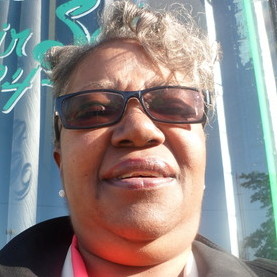 Laverne.
Maree, Thank You so very much.
I am Loyal because you are the ideal sponsor, you are awsome, and so sharing.
You are the first sponsor I have had online and you have made it very hard for anybody trying to sponsor me in anything, they have some giant shoes to fill.
Keep doing what you do and in the fashion that you do it, I Love it.
May God Bless and Keep You and Your Family
Always your Loyal Affiliate.